Disclaimer: I was given the products in this post for the purpose of a review. I was not paid in any way to write this review. All opinions are my own.  This post may contain affiliate links that I receive commission or payment from in exchange for referrals. SouthernMessMoms is a participant in the Amazon Services LLC Associates Program, an affiliate advertising program designed to provide a means for sites to earn advertising fees by advertising and linking to Amazon.com.

Want to go organic? Tired of wasting ziploc bags or using containers that never seem to last & kids lose the tops?
Guess what?!?
I found an AMAZING solution!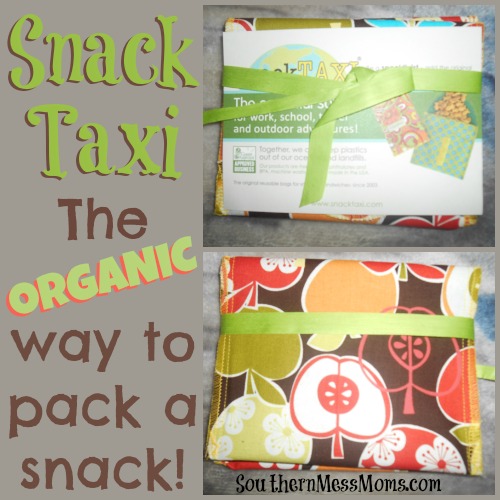 Did you know that the US alone adds at least 20 million plastic baggies to landfills EVERY DAY!
That's 140 MILLION plastic baggies a week!
[Tweet "You can't deny the impact that using a @snackTAXI can have on the Earth!"]
Snack Taxi offers a huge variety of styles to choose from and even a decent amount of sizes!
Most of you guys know that my family tries to live Earth friendly and reuse/recycle as often as possible.
When I showed the Snack Taxi to Emalee she got the biggest little grin on her face and said "Mommy…I don't have to throw away bags anymore!!"
She loves to recycle and knows that it is important for everyone to do.
Since receiving our Snack Taxi, Emalee has taken it to school on pretty much a daily basis. She has even said a few friends and teachers have asked her about it! How awesome is that?!?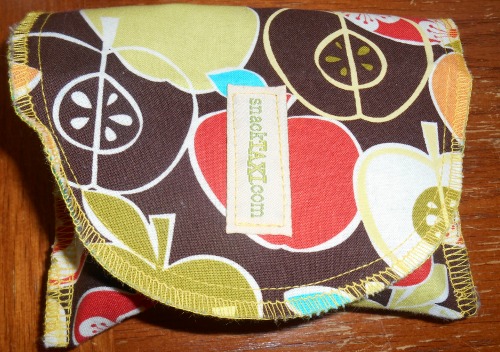 I know what you're probably thinking by now…
HOW DO I CLEAN IT?!?!
Well…honestly with the Snack Taxi…ANYTHING GOES!
You can simply toss it in the washing machine and dryer like I did or hand wash it if you would prefer. Emalee has even taken peanut butter and jelly sandwiches to school in this thing and it came clean easily!
The Snack Taxi has a great design!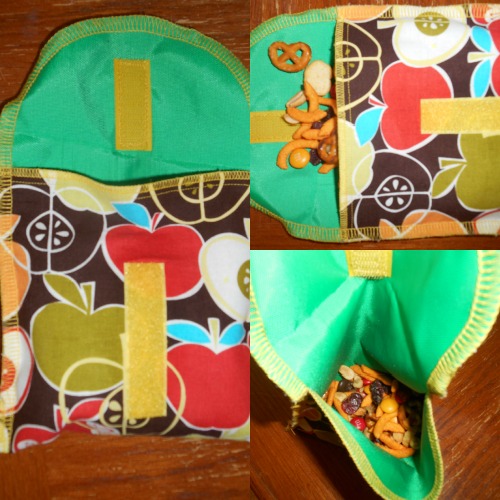 It is easy for kids to use and yet stays closed wonderfully!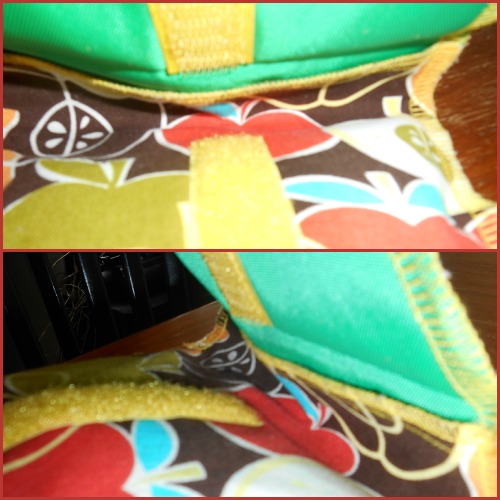 What you get is 100% cotton cloth while the interior is polyurethane coated nylon. The ingenious design aspect of the Snack Taxi is that when you go to close it, the opening (where you put in the food) actually folds over a bit and then you velcro it shut. This makes it so that the food can't just slide out 🙂
I have to say that without a doubt…this is the most well thought out, beautifully designed and useful product I have received!
Be sure to check them out:
SnackTaxi.com     Facebook     Twitter
What do you think of the Snack Taxi? What style would you like to have?