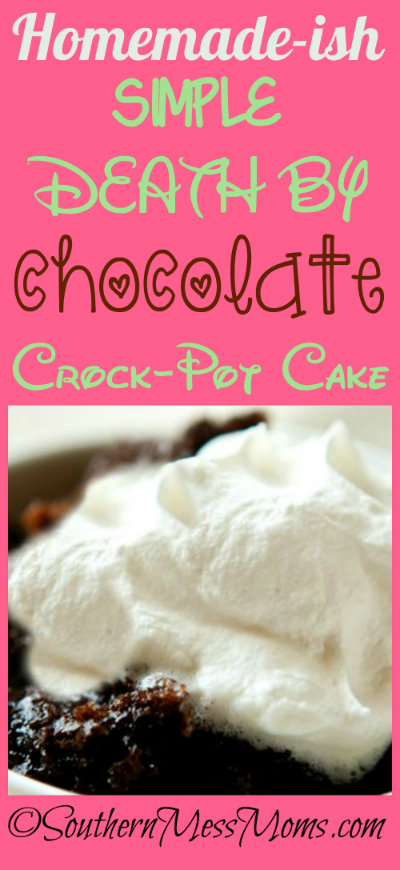 Okay, this is seriously one that I have made a dozen times! Everyone loves it and it smells and tastes amazing!!
1 Devils Food Chocolate Cake mix
(All the stuff the box says you need for the cake)
1 large packet of chocolate pudding mix
1 packet of vanilla pudding
White & Dark chocolate chips
1 bag of small marshmallows
1. Grease you r crock-pot.
2. In your large crock-pot,mix together the cake mix and all of it's ingredients.
3. Once it is blended well, add in both packets of pudding.
4. Now add in as many or as little chocolate chips as you would like.
5. Set crock-pot to low and let it cook for about 2 to 3 hours. Yes I know that is an insane amount of time to wait as you house (or classroom, this is perfect for teachers) begins to smell super mouth watering! But it is totally worth it!
6. You want to cook it until the cake is pretty well set and the pudding is almost bubbling out of the cake. You still want it to be a bit gooey. At this point you need to sprinkle the marshmallows all over the top of the cake.
7. Put the lid back on and allow it to sit for about 5 to 10 minutes or until the marshmallows are melted.
8. Serve with vanilla ice-cream so that you don't die from chocolate overdose!