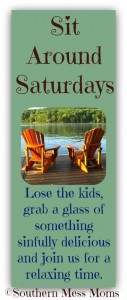 IT"S HERE!
My absolute FAVORITE day of the week! Saturday's are so much fun these days! I am loving getting to know more about my favorite blogs to read 🙂
This week we will be sitting around with the lovely, wonderful, amazing, totally epic Courtney from

Okay, you guys know the drill by now. First the typical interview questions (with my random thoughts) must happen before the fun stuff!
Describe your blog in 15 words or less!
It journals my life as I reclaim my health (while working and raising a family).
When did you start blogging? How did you come up with your blogs name?
I technically started my blog back in July of 2012, but I did not really stick with it — I think it was because I wasn't really sticking with my plan to get healthier either.   So, I guess the "rebirth" of my blog took place in April of this year, and I have not looked back since.
I know what you mean! Sometimes sticking with getting healthy isn't easy! But it is possible and I know that I feel soooo much better now that I have changed my lifestyle.
What is something about yourself that most of your readers don't know?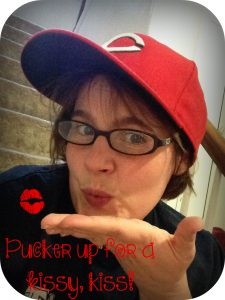 I am very shy and soft spoken.  I have a kid voice too. When I answer the phone, I get, "Is your mommy home?" too.  I always feel bad when I have to tell the person that I am the mom.
Hehe, okay now I want to call you! 
How do you spend your time when you aren't blogging?
I work full time as a high school guidance counselor (starting back to work next week from summer break).  If I am not working, I love reading, movie nights with the family,and cooking.
What do you find most challenging about blogging?
In the beginning it was putting myself out there and open to other people's opinions about my life.  It is hard to come up with fresh things to write about too, but just when I think I am out of ideas, I get inspired.
It has only been two months but I am still worried about this! It gets to me that people may judge me and my family. But I enjoy what I am doing and don't plan to stop anytime soon 🙂
What do you find most rewarding about blogging?
All of the great people that I have "met."   To have someone that have never even stood in the same room with offer words of encouragement is so incredibly touching and offers motivation in a way I cannot even describe.  Also, the inspiration  that I get from reading other people's stories is just pure awesome…not to mention all of the laughs.  I love reading something and going, "Me too!!!"
I know exactly what you mean! I love the "virtual hugs" that other bloggers and readers give all the time. It definitely makes it easier to keep going when things get rough.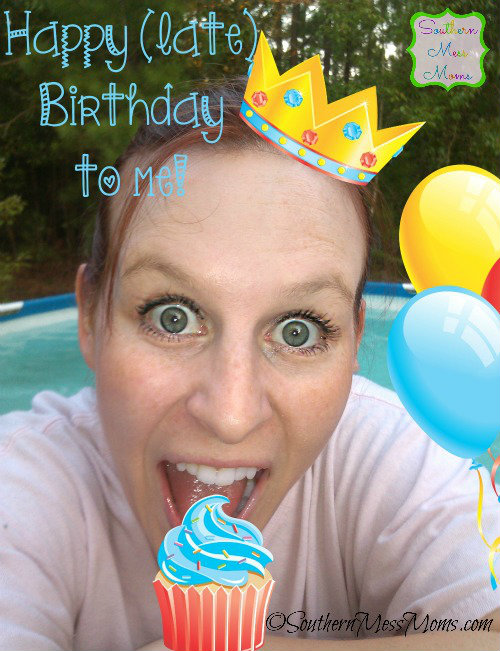 What post are you most proud of so far? Link it please 🙂
I think the one I am most proud of is "Chin up, Sweetheart." 
It is an entry where I talk about how my weight impacted me when I was young, up until today.  The reason I am proud of it is because I put out there some things that I had never told anyone — not even my own mother.  It was kind of like releasing a burden off my shoulders, while at the same time allowing others to see into parts of my life that have influenced who I am today.
Pick two of your favorite blogs to read that you would like me to invite to do Sit Around Saturday!
1. Royal from Royal Proclaims — she has a great blog about being a young mommy.  I enjoy reading her blog each day. She is great because in one post, she will move me to tears, and in the next I will be laughing out loud.
2.  Andrea from Two Kids, a Husband, and Six Pets — I must admit, she is my sister-in-law, so I am biased.  She is a new blogger and I would love to allow new readers to get to know her.  She documents her life as a stay at home mom, but she is currently focusing on her efforts to lose weight.
Ask me one question…any question at all and I have to answer it no matter what!
If you had to relive the same day over and over again, what day in your life would that be?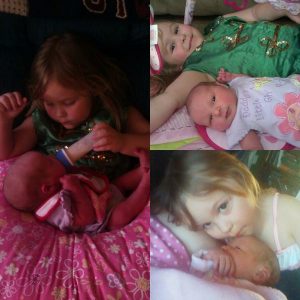 Oh gosh! That's a tough one! I know that I would want it to be one from a recent time, where I have both of my girls and my wonderful husband. I would say if I had to live one day over and over again it would be the day that I brought Annaliese home from the hospital. It was one of the happiest days of my life so far. 
Watching Emalee love on her newborn sister was a priceless moment that I will never forget. She was so super proud to be a big sister and you could tell by the look in her eyes that she was totally in love from day one!
She was such a big girl. She wanted to feed her and play with her and show her all of the wonderful things that she had gotten for her. It brings tears to my eyes still today to think back to that day. 
What makes it even better is knowing that Emalee is still just as much in love with her little sister today as she was the day she met her! She has yet to want to go somewhere without her. She keeps telling me that she even wants to share her room with Annaliese some day!
If you could have any one toy what would it be? Why?
One of those cool remote control helicopters that are always at the kiosks in the mall.  They look so fun. (As I kid, I always wanted an Easy Bake oven, but never got one…now I have to settle for my grown up oven…)
I worked at Radioshack in college and I got to play with one of these! They are really cool! My hubby has one and uses it all the time…I however have a tendency to break stuff like that!
If you could have one super power what would it be? Why?
I would be able to turn invisible — think of all the shenanigans you could get into.  You could cut in lines, spy on people, get into the movies for free — ok this makes me sound more like a criminal than a super hero.  I swear, I would use it for good too!
What would I find in your refrigerator right now?
lots of produce, too many varieties of salad dressing, lunch meat, Brita water pitcher, milk, eggs, cheese, probably a science experiment in the back that I have not discovered yet because it has been too long since I have cleaned out the fridge…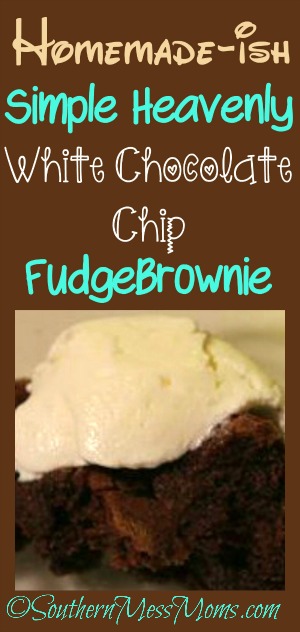 If your blog was a dessert, what would it be and why?
A fudge brownie — just to look at it is very simple, but when you take a bite you see a whole new, delicious angle.   (Also, because my husband has told me that I make the best brownies in the free world, and we always have to put our best foot forward, right?)
What do you think about when you are alone in your car?
Usually work…sad, I know.  My commute is a little over an hour each way.  I do get my best ideas in the car though.
What song best describes you? Why?
Bulletproof by David Guetta because I am feeling stronger now than I have in my entire life.
If you were a star wars/star trek (you pick) character who would you be and why?
Princess Leia — and for very superficial reasons.  Those reasons include:  She has great hair, she looks awesome in a bikini, and she got to make out with Han Solo.  
If you were a cartoon character who would you be and why?
Bugs Bunny — cause he always seems to win and for an old bunny, he sure has aged well!  😉
Take a moment and write a short rant & ramble post for us. It can be any topic that you would like…just keep it legal please!
My rant is coming from my professional life. As I mentioned above, I am a school counselor. I work very closely with high school students and their parents to make sure that they get where they need to be so that they are successful after high school. I can remember being a high school and when I did things wrong, it was on me. My parents held me accountable. I feel like nowadays so many kids are not held accountable for their behavior. If they are getting bad grades or misbehaving in school, it is the teacher's fault. Many parents do not take a moment to acknowledge that maybe their kids are the ones having the problem and that they, as parents, should be part of the solution. There is also this feeling of entitlement that drives me absolutely batty. They don't have to earn their grades, they are entitled to them. I just think that priorities are all out of whack. Like, a kid says they did not have money to pay to take their ACT exam, but they sure do have a pretty, fresh manicure. I know this is random and all over the place. I am so glad that my parents did not raise me this way. I hope to raise my kids the same way they did me – understanding that hard work is the key to success in anything that holds importance. We are the makers of our destiny and the decisions we make are directly related to outcomes. I kind of like to compare it to those books I always checked out at the school library in elementary school. You know, the ones where you could choose what the character did next? You would have to flip to the page it told you to in order to see where that decision led you? I just wanna be like, sorry kid, you chose to walk in the haunted forest instead of taking the path through the countryside. ..not my fault you were attacked by giant killer spiders! 
Simple Heavenly White Chocolate Chip Fudge Brownies
WARNING: I'm an awful cook…but hey this is one I've done in the past and
I promise…there were no fatalities!
1 cup of butter (completely melted to make it easy)
3 cups of sugar
1 tbsp sugar
4 eggs
1 1/2 cups of flour
1 cup of cocoa powder
1 tsp salt
1 to 2 cups of assorted chocolate chips (more white than dark)
Cut the oven on to 350 and grease up the pan.
Mix up the sugar, butter and vanilla (blend until it is kind of creamy-ish). Beat in the eggs.
In a different bowl mix together the flour, cocoa and salt. Then pour that mixture into the sugar mixture and blend well.
Add in your chocolate chips (try not to eat them all as you add them!)
Spread it evenly into the greased pan.
Bake for about 35 minutes.
Most important! Tell everyone that it messed up, hide in the bathroom with a spoon and enjoy the creamy chocolate brownie and pray that you don't have to share!
Hey look! That one didn't include any box mixes or anything! Aren't you proud??? lol
I'm not a huge chocolate lover so I prefer to do this with vanilla ice-cream to help take away a bit of the sweetness.
Have you checked out Courtney's site yet? Do you struggle with weight loss (if so ignore that recipe! lol)? Do you have any helpful hints, tips or tricks to help stick with a new lifestyle choice?
If you are interested in participating shoot me an email and I will get you lined up! 🙂