So I really and truly want to write some awesomely crazy post about my life…I mean really you guys have heard the stories…we are always up to something!
But somehow, for some unknown, unexplainable, unacceptable reason…
[Tweet "MY FAMILY HAS DECIDED TO BE NORMAL!"]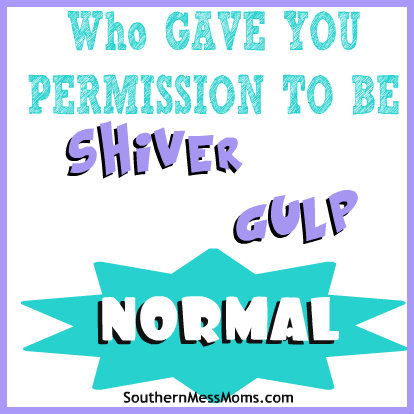 Trust me, I know…this is totally unacceptable! I keep telling them to do something…ANYTHING that I can blog about!
But no…nothing..nada…zip…zilch…and all those other funky words that mean NOTHING!!
They want to go and be all normal and such!
UGH!
[Tweet "Who gave them permission to be   *shivers….gulps*   NORMAL!"]
Well, I guess we will just have to settle for a "normal" post with links to my normally awesome blogable family!
Tomorrow is going to be caaarrrraaaazzzzaaaayyyy!!
I have to be at school at 8am for a carnival meeting go me for being a room mom right?!? and then to top it off I get to spend several hours serving lunch to kids at school for a fundraiser!
We are almost done with the wall….
We just have to put up the sheet rock on the sides, mud it, and paint it! I hope within a week it will be done!
Annaliese got her shots on Tuesday…let's just say that hasn't gone well at all. While not as bad as Emalee's experience, Anna has had some awful upset tummy & massive fever which of course has made her ill as all get out!
I'm working on a new Fitness Link up…I hope to get it up and going soon. I know I haven't done a Weigh In Wednesday in a long time…and I feel awful about it. I need motivation…encouragement..and results! So I hope to get some people to join up and help one another stay motivated!
Well, there you have it…EVEN I'M NORMAL!! Oh my gosh guys…what's happened???
[Tweet "Is it in the water? Should I not drink the water?"]
Maybe I should take my crazy pill? That might help! Come on guys…tell me!!
Do you have "dry spells" where your family just doesn't do anything blog/Facebook worthy? lol