Disclaimer: I was given the products in this post for the purpose of a review. I was not paid in any way to write this review. All opinions are my own.  This post may contain affiliate links that I receive commission or payment from in exchange for referrals. SouthernMessMoms is a participant in the Amazon Services LLC Associates Program, an affiliate advertising program designed to provide a means for sites to earn advertising fees by advertising and linking to Amazon.com.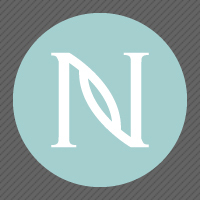 Well, the time has come to once again scare you away with images of me with NO MAKE-UP!! I know, I know…it's totally worth it if we get to see the results that using NeriumAD for 30 days can have!
I'm POSITIVE that all of you guys were around for the NeriumAD Review and Giveaway a while back…but if not be sure to check out the original post for more information about NeriumAD and for links to purchase it!
So let's get down to business!
Here are the images of me before, after 7 days, and after 30 days:
Now, I do feel the need to point out that the images that were taken for the 30 day results are a little bit misleading…but not on purpose or in the way you may think.
I actually see better results than you can see in the pictures!
Part of this is because the day that 30 days fell on…just happened to be at the tail end of a week full of sick kids and no sleep…so there are a few bags under my eyes…sowwie!!
I have to say that I LOVE how NeriumAD makes my face look and feel!
Not to mention how awesome it is to have my make-up stay on all day 🙂 That alone makes it worth it!
SO…I guess what I am trying to say is..
HEAD ON OVER AND GET YA SOME NeriumAD!!!