Disclaimer: I was given the products in this post for the purpose of a review. I was not paid in any way to write this review. All opinions are my own.  This post may contain affiliate links that I receive commission or payment from in exchange for referrals. SouthernMessMoms is a participant in the Amazon Services LLC Associates Program, an affiliate advertising program designed to provide a means for sites to earn advertising fees by advertising and linking to Amazon.com.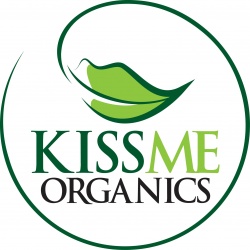 Do you love finding new interesting ways of making food healthy? if so, KissMe Organics Matcha Green-Tea Powder is definitely for you!
When I was offered the opportunity to give KissMe Organics Matcha Green-Tea Powder a try, I just could't say no!
Although, I will admit that I had to use Google quite a bit to even figure out what in the world Matcha Green-Tea was hehe
I am an avid tea drinker and while my favorite is Earle Grey I also drink a lot of Green Tea. I know that it has a lot of perks and was curious if this powder stuff would as well.
Well, according to the company:
"ALL DAY ENERGY WITH INCREASED FOCUS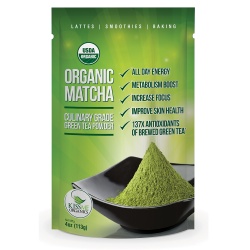 Matcha provides 4 to 6 hours of mild steady energy as it acts as both a stimulant and a relaxant. This is ideal for focusing on whatever the day throws your way.
METABOLISM BOOST
Consuming matcha green tea can increase thermogenesis (the body's own rate of burning calories) from a normal 8%-10% of daily energy expenditure, to between 35% and 43% of daily energy expediture.
IMPROVED SKIN HEALTH
​Scientists have discovered that Matcha Green Tea helps protect the skin from harmful UVrays, while improving blood flow and oxygen levels lifting the overall quality of the skin.
137x THE ANTIOXIDANTS OF BREWED GREEN TEA
Antioxidants are essential as you age to boost your body's natural defenses against oxidation. Researchers have found that a high level of dietary antioxidants can prevent many age-related diseases."
I was super excited by the fact that I could HIDE all of these perks in something that tastes yummy and not have to deal with the not so great taste of a cup of hot green tea…which I am not a huge fan of.
What I found  super cool about this company is that with the purchase of your Matcha Green-Tea Powder you get a FREE recipe book with over 50 recipes for drinks, dishes, and even desserts! How awesome is that?!?
My favorite thing to use the Matcha Green-Tea Powder in is smoothies! I definitely notice an increase in energy when I have a smoothie first thing in the morning…my four year old has even tried a few and has NO COMPLAINTS!
The flavor is awesome!
If you are interested in getting a few new recipes and learning an easy way to make food healthy with loads of extra perks, head on over to their Amazon page and pick up yours today!!
I received one or more of the products mentioned above for free using Tomoson.com. Regardless, I only recommend products or services I use personally and believe will be good for my readers.