Disclosure: I got this product as part of an advertorial.
Disclaimer: This post may contain affiliate links that I receive commission or payment from in exchange for referrals. SouthernMessMoms is a participant in the Amazon Services LLC Associates Program, an affiliate advertising program designed to provide a means for sites to earn advertising fees by advertising and linking to Amazon.com.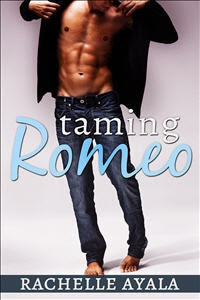 Author: Rachelle Ayala
Website: RachelleAyala.com
Genre: New Adult Romance
Main Characters: Romeo Rey Villanueva Garcia and Evangeline "Evie" Maria Apostal Sanchez


"*** CONTENT WARNING *** Strong language and sexual content – Recommended for readers 18+
Evie Sanchez is recovering from heartbreak by working at her parents' Filipino restaurant when in walks Romeo Garcia, the boy she left behind. Only now, he's a hot movie star surrounded by gorgeous actresses and adoring fans.
Bad boy Romeo Garcia never understood why Evie stood him up at the prom. When he rescues her from a flying coconut in the dumpster, he is determined to dig into her heart for the reason. Their mutual attraction and unresolved feelings ignite in a scintillating night of daring sex, and Romeo shows Evie what she'll miss the rest of her life if she walks away again.
Evie lands a part as Romeo's co-star and falls into her role, totally in love. He plays his part, too, with his romantic gestures and skillful lovemaking. But is the fantasy real or revenge? Evie and Romeo are about to discover if their buried feelings will explode in pure delight or utter disaster.
Taming Romeo is a contemporary romance featuring family secrets, delicious food, and hot, steamy loves scenes. Due to mature content, recommended for readers aged 18+."

I greatly enjoyed this book. I really loved how detailed and realistic the characters and setting were, it's easy to see that the author truly put for an amazing effort to keep this book romantic, humorous and realistic. For someone not familiar with the culture the glossary of terms was definitely helpful!
I had a blast reading this book! I adore how realistic the story line was (even if Romeo was a little over the top sexy…but hey who can blame a writer for making a man too hot?!?) Taming Romeo is definitely different…but absolutely in a good way! I had never read a Filipino based book before…let alone a romance one…so it took me a bit to catch on to the terms and culture (here is where that glossary really helped me out!) I was amazed at some of the cultural behaviors that would be normal for some but seemed outrageous to me…like the mothers plotting a marriage to help a business and a grown woman getting grounded and sneaking around…umm…guess that just isn't how I was raised lol.
I will admit to being a little disappointed with the ending. I felt that with as detailed as the rest of the story was…it seemed to be a very rushed end. I found myself wishing there was a little bit more.
Even with the ending leaving me wanting, I will still be reading the next few books when I can! The writing style is amazing and really makes you feel like a part of the story. 🙂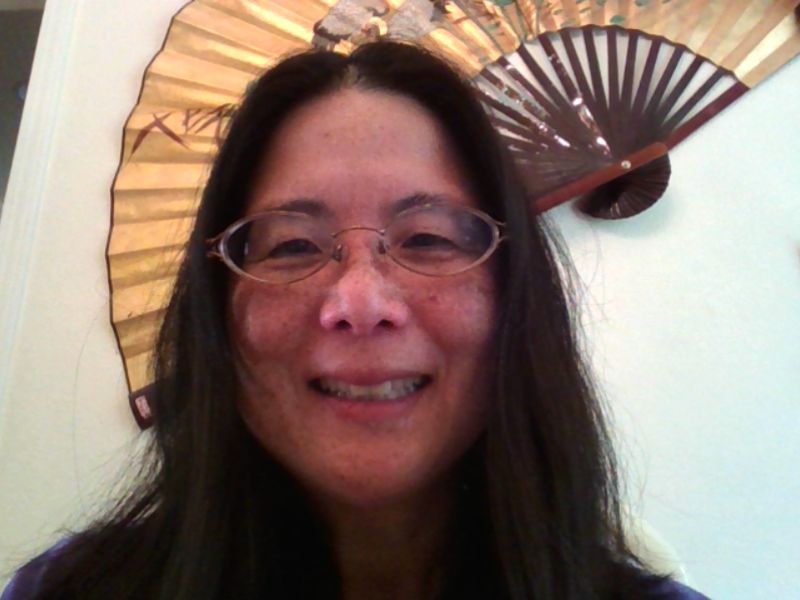 ~Rochelle~
Describe your book/series in 15 words or less!
Hot sizzling new adult romance filled with tasty Filipino food.
Oh yeah you definitely hit the nail on the head with that one! Totally hot and sizzling and the food just sounds amazing! I even Googled a few of them hehe 🙂
What is something about yourself that most of your readers don't know?
There are a lot of things people don't know about me, but here's one. I have six filed United States Patents under my professional name and a Ph.D. in Applied Mathematics.
How do you spend your time when you aren't writing?
I'm usually on my computer anyway, or I'm out walking around my neighborhood or visiting places I like to write about.
What do you find most rewarding about being an author?
The best thing is sharing my stories with readers and hearing that they enjoyed it. It's enough if I gave them a laugh or a relaxing afternoon.
What book are you most proud of so far?
Knowing Vera, a cross-cultural romantic suspense. It has everything: murder mystery, love story, travel, adventure, and Zach Spencer, a real hero who gets past his disability rescue and win the heart of his true love. http://rachelleayala.me/books/booksknowing-vera/
Ask me one question…any question at all and I have to answer it no matter what!
What is the best prank you ever played on an April Fool's Day?
Oh goodness…honestly I'm not even sure! I know that when I was younger we used to prank my mom a lot! Most of the time it was silly stuff…I honestly don't think I have ever played an all out prank on someone though…hmm this may be something I need to work on in the future hehe 🙂
If you could have any one toy what would it be? Why?
Wings. I'd love to fly and soar high up in the air like a hawk. I guess I would have to settle for hang gliding someday when I get the nerve.
If you could have one super power what would it be? Why?
The ability to turn my characters into real people so I can be friends with them in real life.
OOOOHHH EEEMMM GGGEEE!! I so wish I could turn several characters from books I love into real people…oh wow…yeah umm…just wow! lol
What would I find in your refrigerator right now?
Guava juice and tonic water. I've started making myself bittersweet virgin cocktails. I experiment with the fruit juice and mixes.
If your book/series was a dessert, what would it be and why?
Taming Romeo/Sanchez Sisters Series could only be halo-halo, a Filipino dessert that is a mixture of shaved ice and evaporated milk to which are added various gelatins, boiled sweet beans, fruits, and sometimes topped with ube ice cream. My books are a mixture of personalities, cultures, and various characters but at the end, everything is sweet, no matter what happened before. Halo-Halo recipe video
What do you think about when you are alone in your car?
Sometimes I think about my childhood friends and wonder what they're up to, other times I think about places I'd like to go.
What song best describes you? Why?
I've never thought about this. I know what describes my character Michal in Michal's Window: Rejoice in the LORD by Ron Hamilton
She was tried and tested beyond what any woman should have to endure. Her true love was driven away by her father, he married other women, … through wars, rebellions, death, and betrayal, she held onto her great love for him and won him back.

Rachelle Ayala is the author of dramatic fiction crossing genres and boundaries featuring strong but flawed characters. She writes emotionally challenging stories and is not afraid of controversial topics. However, she is an optimist and laces her stories with romance and hope.
Rachelle is an active member of online critique group, Critique Circle, an active member of the California Writer's Club, Fremont Chapter, and a volunteer for the World Literary Cafe. She is a very happy woman and lives in California with her husband. She has three children and has taught violin and made mountain dulcimers.
Rachelle Ayala can be reached at the following:
Email   Facebook   Website   Amazon Author Page  Twitter
I received one or more of the products mentioned above for free using Tomoson.com. Regardless, I only recommend products or services I use personally and believe will be good for my readers.