Disclaimer: This post may contain affiliate links that I receive commission or payment from in exchange for referrals. SouthernMessMoms is a participant in the Amazon Services LLC Associates Program, an affiliate advertising program designed to provide a means for sites to earn advertising fees by advertising and linking to Amazon.com.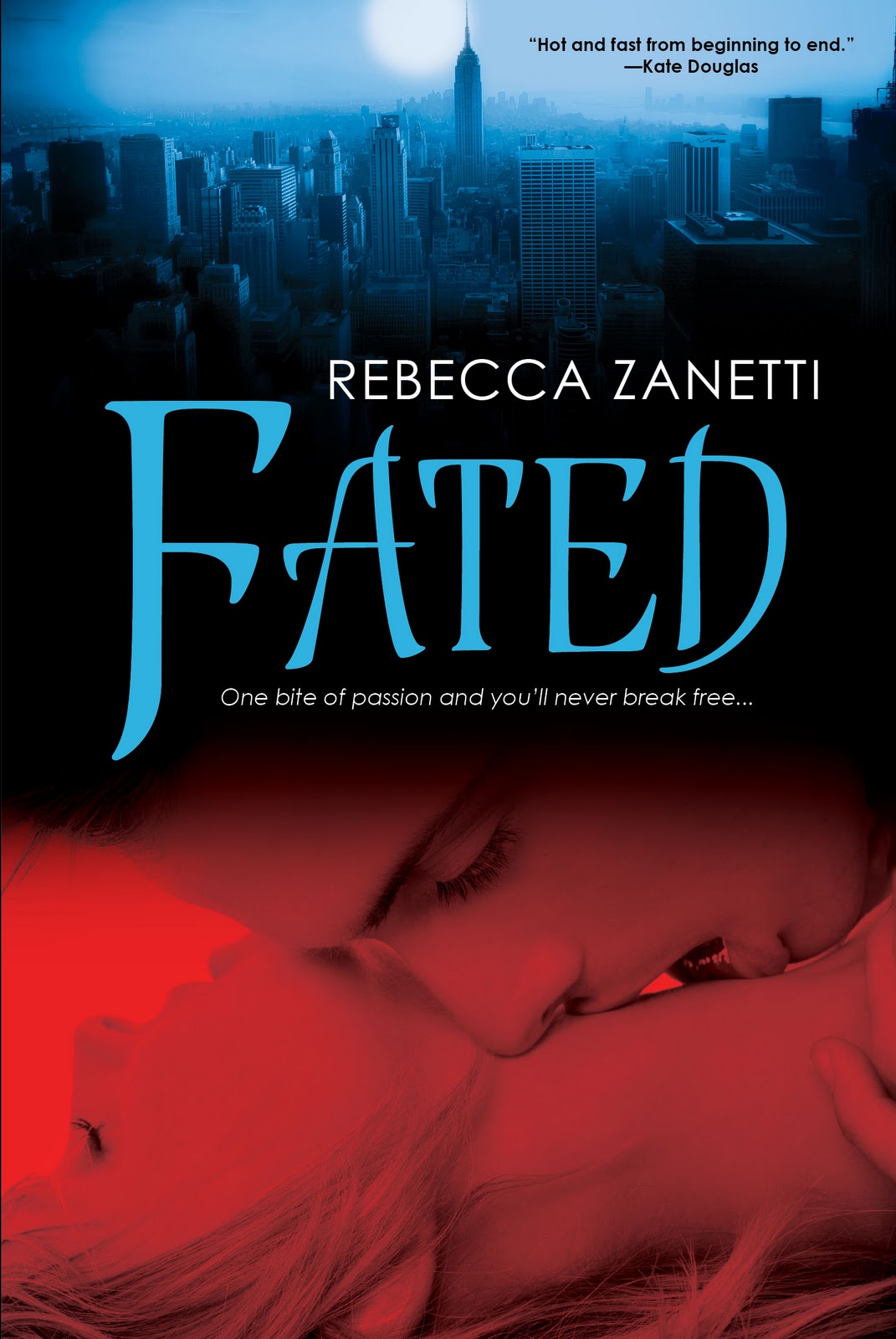 Book Length: 337 pages
Main Characters: Cara Paulsen and Talen Kayrs

In Fated, Cara Paulsen, an empath, is a single mother who is determined to get what she wants and do whatever it takes to keep her psychic 4 year old daughter, Janie, safe. She never thought that this would lead to a wedding and a mate…all with a dangerous-looking stranger with a major alpha-male side!
Talen swears he is there to protect Cara and Janie, but should she believe him? I mean the man also says he is a 300 year old vampire!!

Okay, so I have seen a few 1 star ratings of this book…and after reading their reviews I will say that I have to agree with some of what they had to say.
The Alpha male status of this book is a bit extreme…almost to the point of making me not want to read it. However, if you keep reading you do learn that he is calling her mate or wife as a way to keep her at arms length because he is scared that he can't love her.
Seriously…what chick reacts the way Cara does when the guy demands she mate with him?
I was appalled at the huge brand that was left on her and at the forcefulness of how Talen treats Cara. Most alpha males kind of step back a bit…especially if they find out that their mate has had an abusive childhood. I can honestly say (from experience) that, for most women, if you have had that sort of childhood a man "stalking" through a house with anger radiating from him is so not going to turn you on! I also found some of the sex scenes to be a bit rough and out there. Don't get me wrong, rough can be fun….but doesn't everyone want nice and gentle from time to time?
Things do get a little bit better when she finally stop defying him…but still that didn't happen until really late in the book and to top that off she had to totally back down and stop being herself in order for it to happen! Umm…not going to happen for me lol
The issue that was thrown out by another reviewer of the four year old calling him Daddy not being realistic…well I don't agree there. I feel like this is pretty well explained. The girl is a psychic and saw him. She made it sound like she always knew that this man would be her father. And while he may be all alpha male and demanding with Cara, he treats this little girl like she hung the moon.
Okay, so on to why I DIDN'T give this book 1 star and instead went with 3.
It's simple really…I LOVED THE STORY LINE AND WANT MORE! If you look past the so called "romance" and just follow the story it rocks!
I thought this was a very intense, action packed page turner! While Talen is severely intense and totally alpha male in it's truest form, he does have a tenderness and a soft-ish side when it comes to Cara and her daughter. He makes it clear that he has waited for his mate and that she means everything to him. He protects her and when he does go massively demanding and trying to do something outlandish generally has a good reason for doing it. I mean let's face it..Cara does do some pretty silly and not safe stuff.
It took me a long time into this book to even remotely start to like Talen…however, by the end I had eased up to him quite a bit. I still feel like he can be quite an ass and doesn't always treat Cara how I would want to be treated…but I guess that's just me! I didn't care for the fact that Cara would go from absolutely not wanting him at all and ready to run to somehow in bed with him. Oh well…if you can't tell from my review I am still up in the air about the alphaness of Talen and the randomness of Cara's reactions to him.
Overall, I would say read the book. The story line is unique and fun and action packed (even though some of that action seems to be in the bedroom and not in a good way lol). The characters are well developed and most are lovable, especially the brothers! Goodness I can't wait to read some of their stories…I just hope they don't go from being all awesome-sauce in the background to total dickheads in their own books lol