Disclaimer: This post may contain affiliate links that I receive commission or payment from in exchange for referrals. SouthernMessMoms is a participant in the Amazon Services LLC Associates Program, an affiliate advertising program designed to provide a means for sites to earn advertising fees by advertising and linking to Amazon.com.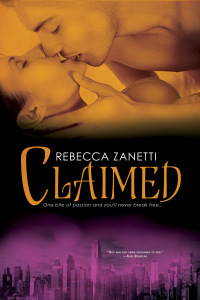 Book Length: 353 pages
Main Characters: Emma Paulsen and Dage Kayrs

Emma Paulsen, Cara's sister, is a brilliant geneticist and a psychic. When dark and demanding Dage Kayrs saves her from the evil Kurjans, she realizes that he is the man that has been in her dreams for years. With the virus threatening her sister and all other vampire mates, Emma must focus…and not on the sexy man that she can't have.
Dage is King of the Realm and with that he has learned to practice diplomacy and patience. However, after waiting on his mate for 300 years he will stop at nothing to have her and protect her.

Okay, so this book was a little bit better with it's Alphanmaleness compared to Fated. However, I continue to be amazed and flabbergasted by the Kayrs men and their desire to "break" their women. I mean seriously…who talks that way?!?
In the beginning of the book, Dage is awesome! He is sweet and thoughtful and treats Emma in a decent way. However, by the end of the book he is a complete ass! I mean to the point of threatening to break through her emotional shields without her permission which will more than likely cause her some serious damage!
What I hate about these books is that I just cannot enjoy the sex scenes! (And who wants that right?) I mean seriously…controlling her orgasms like that…yeah umm no! Most of the time, the build up to the sex scene irks me so badly that I end up skimming over the sex scenes and trying not to read them…I just get so dang upset and frustrated with how the women are treated that I can't read it!
Anyways, if this drives me crazy (which it does) why do I keep reading? Why am I already chomping at the bit to buy the next one? Well…they story line is awesome and I just want to know what happens next!
I am disgusted by the treatment of women in these books…but well I find myself too dang curious to stop reading! The author has definitely come up with a great story line and some awesome plot twists…I just wish she could reign it in on the Alphamaleness and let the Kayrs men be at least a smidgen likable!