Parents are always on the lookout for make-believe/play items that can keep their kids busy, and allow for creative thinking and role playing. They are also searching for unique back-to-school apparel to make their kids be cool. Up and Away, an Americana-themed children's novelty jacket manufacturer which produces adorable outerwear, accomplishes both. This is why their jackets have been kids' favorites for over twenty years.
–The jacket is authentic looking, and shows some attitude.
–Boys grow up wanting to ride motorcycles, and girls like copying fashion models and celebrities that they see wearing this style outerwear.
–Kids can use the jacket for both "make-believe/play," as well as for outside warmth.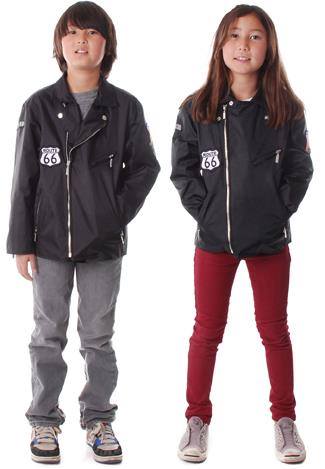 The classic style Motorcycle Jacket, which is made of heavyweight nylon but is lightweight, has three popular embroidered patches, lots of zippers and snaps, and is machine washable which parents love. It is sold in children's retail specialty stores and e-commerce sites including www.jisforjacket.com. The jacket comes in 12 sizes, starting at infant size 12 Months and goes up to youth size 12. It retails for $50.
FOR THE FULL REVIEW BY GROWING UP MADISON CLICK HERE!