As I sit here putting together these images, I can't help but cry. They are tears of joy, pride, and even a little sadness. Annaliese turned four on the seventh… and now Emalee is eight years old today…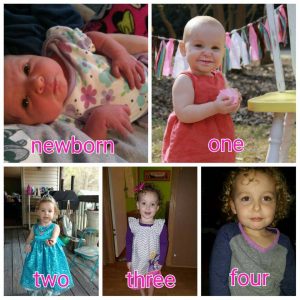 The baby I was told I would never have… is so far from being a baby I can barely handle it. She is so smart and kind and beautiful. She is my first miracle baby (Annaliese is my second little miracle as well as being my rainbow baby.) and I cannot imagine my life without their beautiful smiles and infectious laughs filling my days.
Want to learn more about my journey to motherhood? Read here.
Both of my girls are absolute delights. They light up my world in a way I never would have wished for. Just weeks before we were married we were told that I would never have children. With a lot of heartbreak and sadness Daniel Moree and I had come to terms with never having children of our own… only to get the best two gifts in the world. (Somehow in the same month just 4 years apart.) We found out I was pregnant with Emalee on his birthday… and what a gift it was. My little 5lb preemie baby has come so far and is absolutely amazing.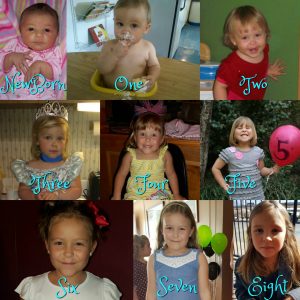 At this point in her life, she has skipped a grade and is in Alpha. She is reading at a level that amazes me every day and absolutely adores school and anything to do with video games. She is a wonderful big sister and shows Annaliese so much love each and every day that I know their bond will just continue to grow with age.
Annaliese is my wild child… but I wouldn't change it for the world! She keeps me on my toes and is just as smart as her big sister, who is constantly working with her to help her learn even more. While Emalee is my book smart baby, Annaliese is my problem solver and puzzle solver. Both have a love for learning that fills me with pride.
I couldn't ask for a better little family.
HAPPY BIRTHDAY, TO MY TWO SWEETHEARTS! MOMMY LOVES YOU TO THE MOON AND BACK, FROM THE OCEAN TO THE STARS!