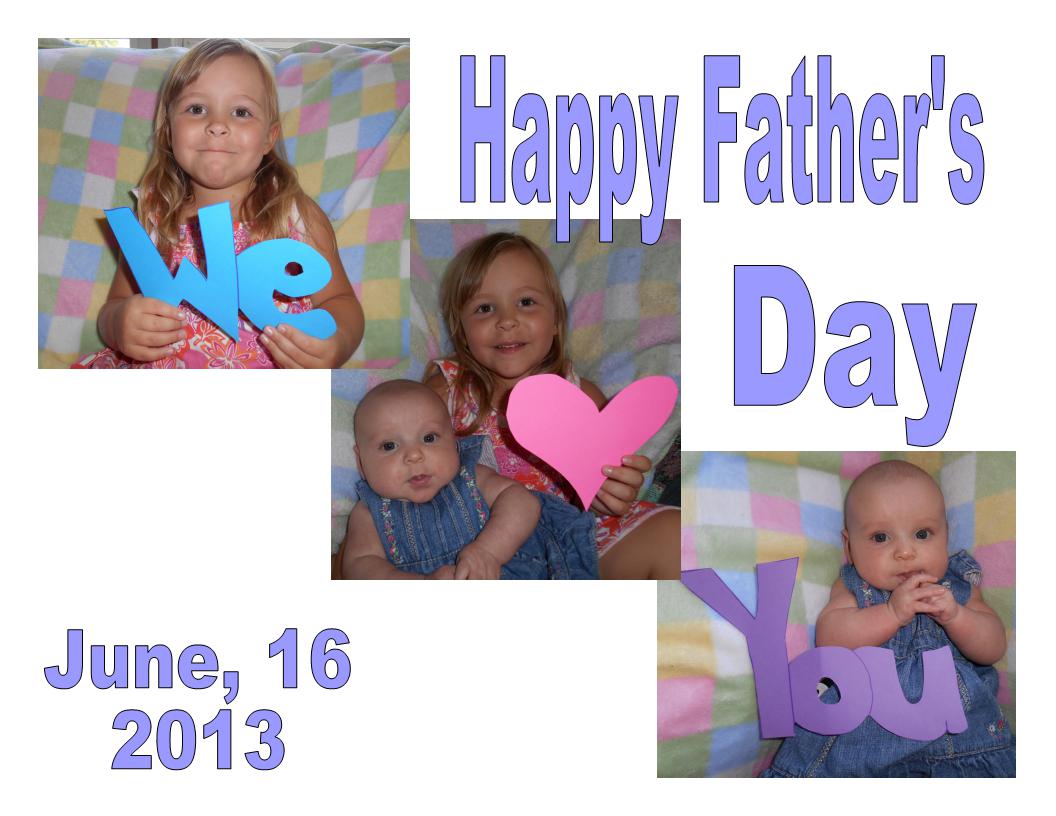 Well my day didn't go as wonderfully as I had pictured in my head…however, it was still amazing to see my dad. It took everything I had not to cry when he pulled up in the drive. I almost want to laugh looking back on how nervous and anxious I was this morning while straightening the house. For some reason I just knew that my daddy wasn't going to show up. No matter how old I am…I think I will always get that nervous feeling inside when it comes to my daddy. I love him so very much and I hope that I can have him be a bigger part of my life now than he has ever been.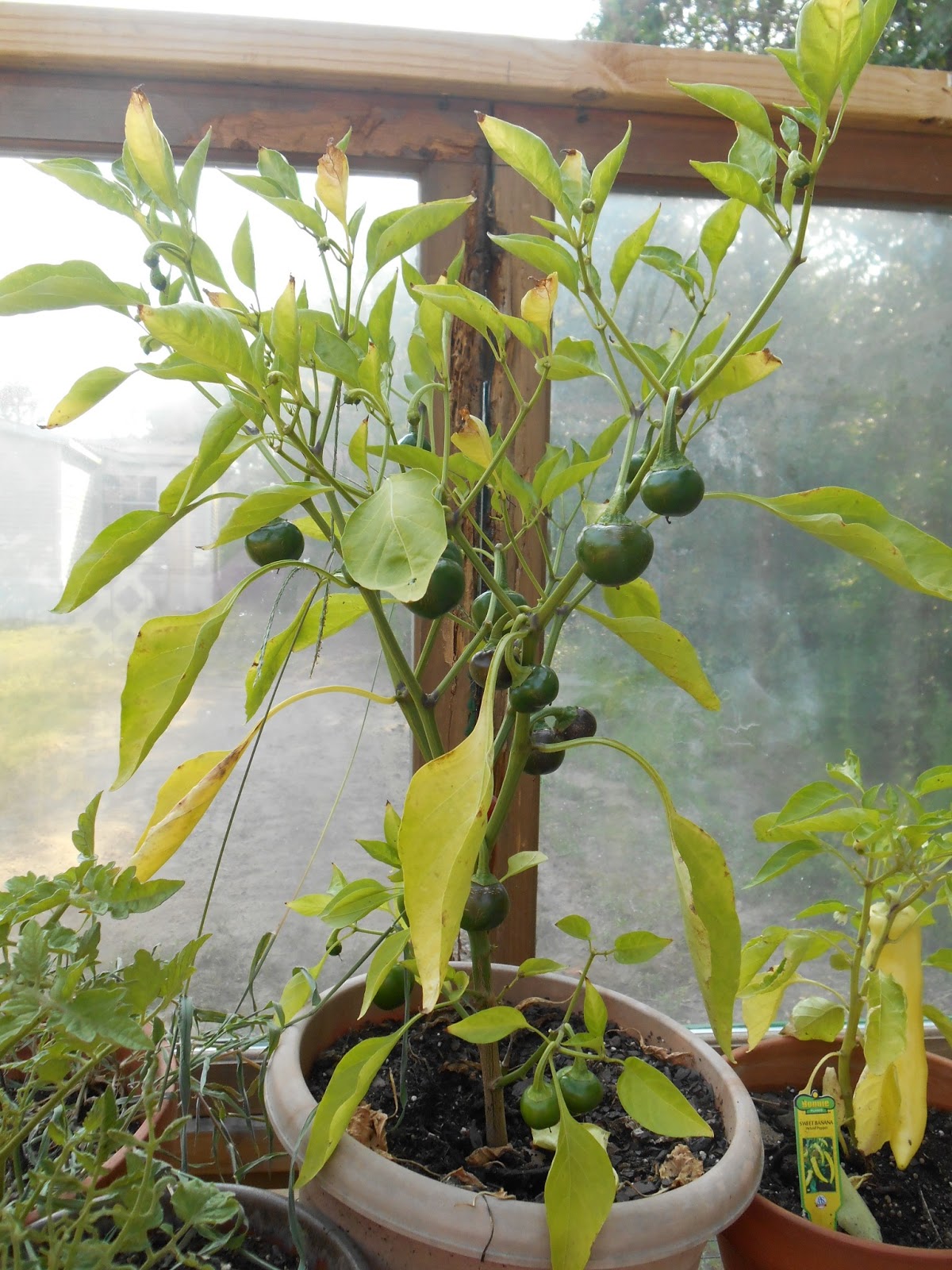 Cherry Peppers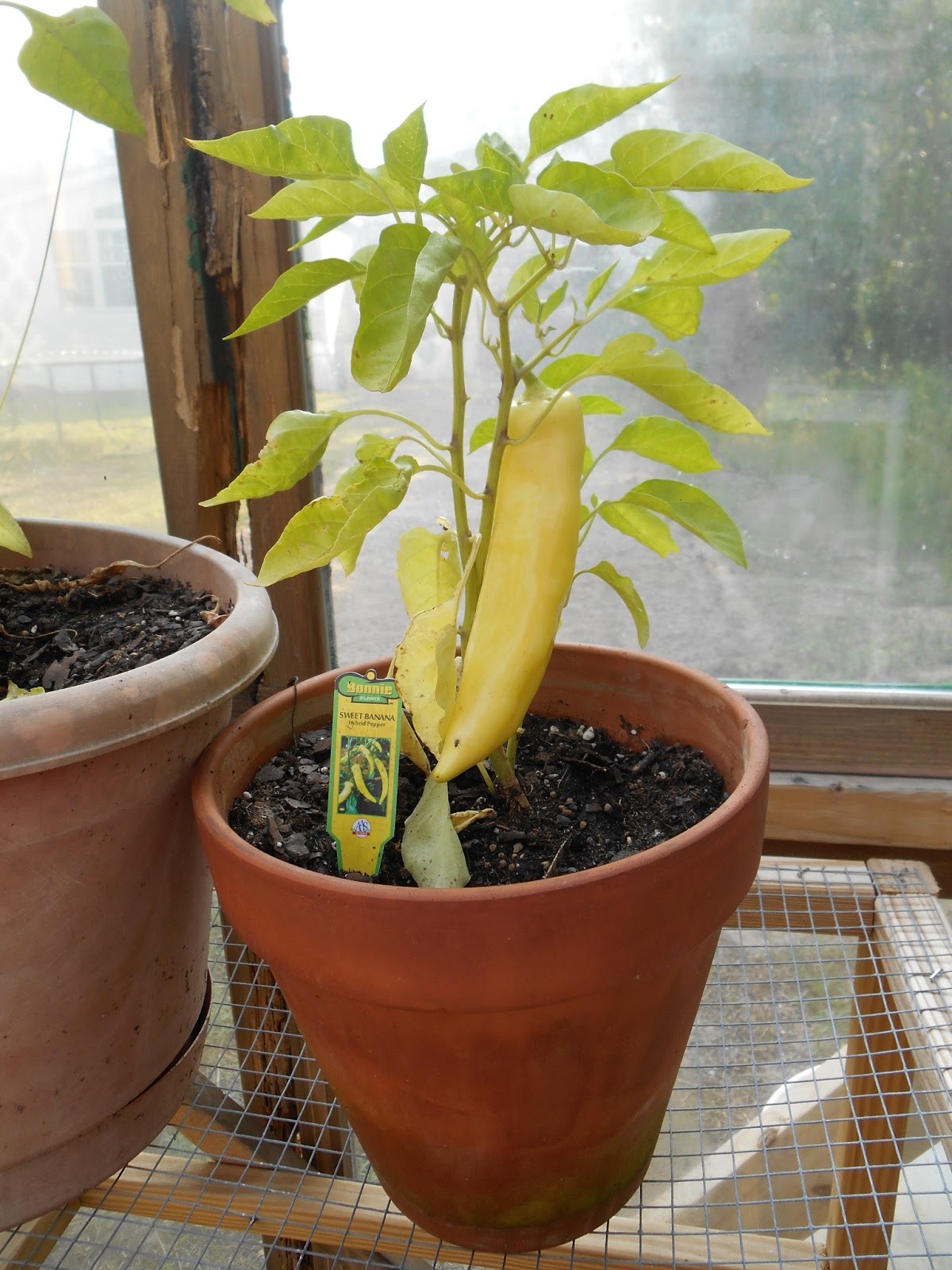 Banana Peppers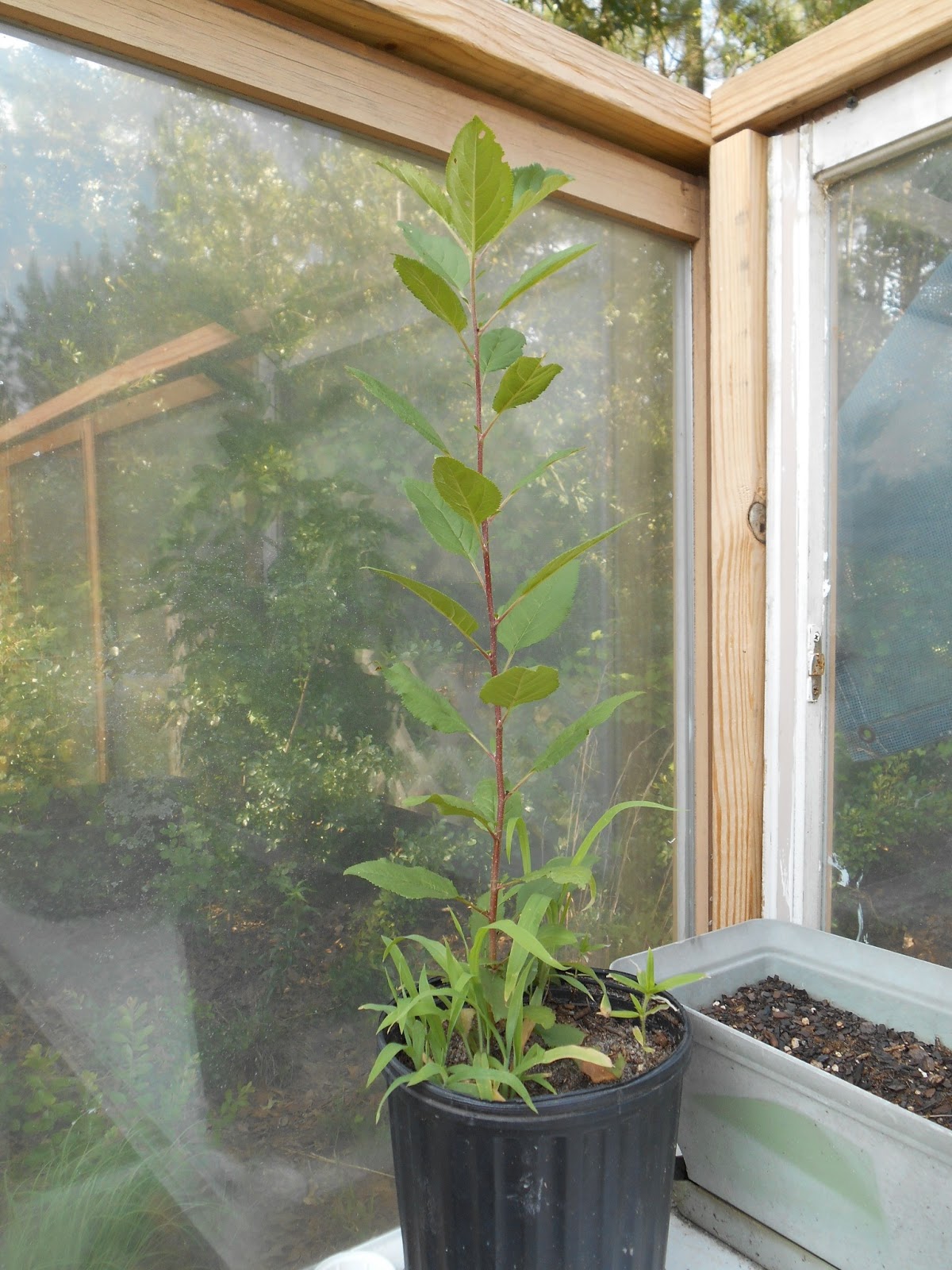 Emalee's Apple Tree
His visit didn't go as I planned it. This is in part due to the fact that Emalee my oldest decided that she was going to be scared of him because he has a beard. (She used to freak out over beards when she was very small…I thought she had over come this…apparently not.) She spent the first five minutes locked in her bedroom crying. When I went in she freaked out and said she didn't want him to see her. It took me forever to convince her that it was okay to leave her room and go outside and play. She spent the entire time he was here (about an hour) outside playing!!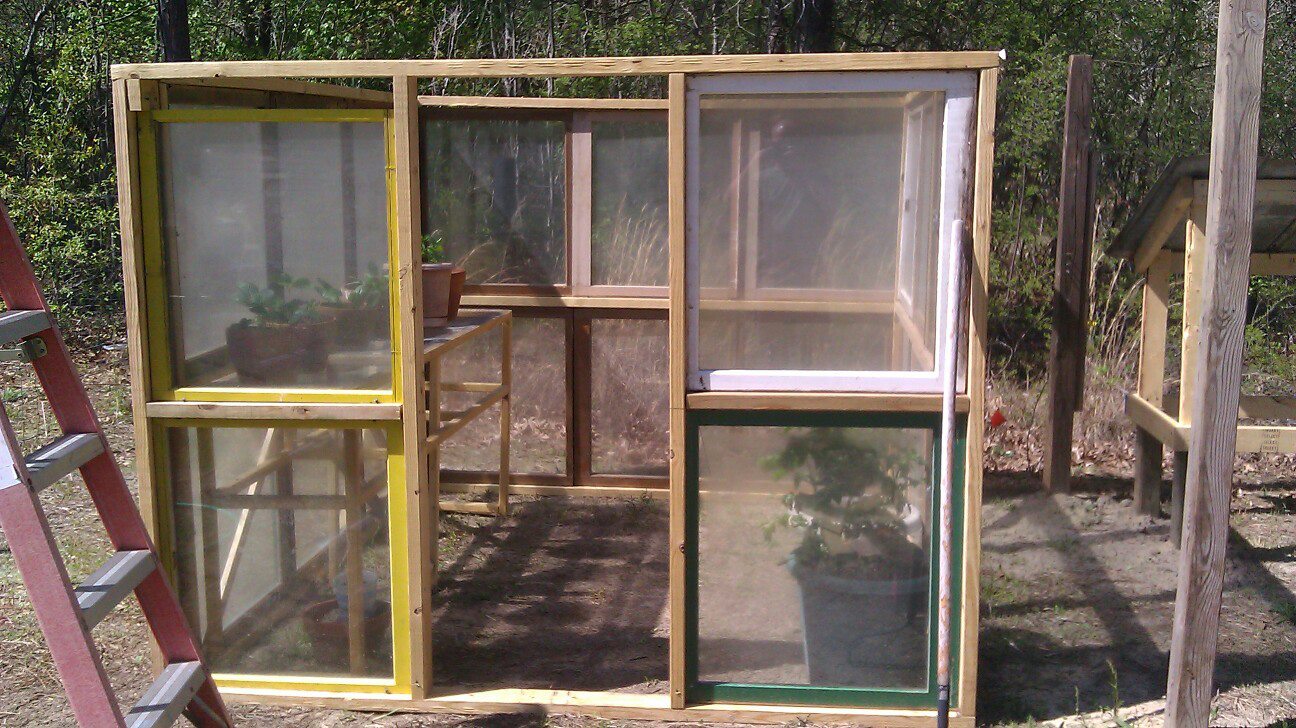 Our homemade greenhouse
(If you are interested in how we made it let me know and I will do a quick post on it.)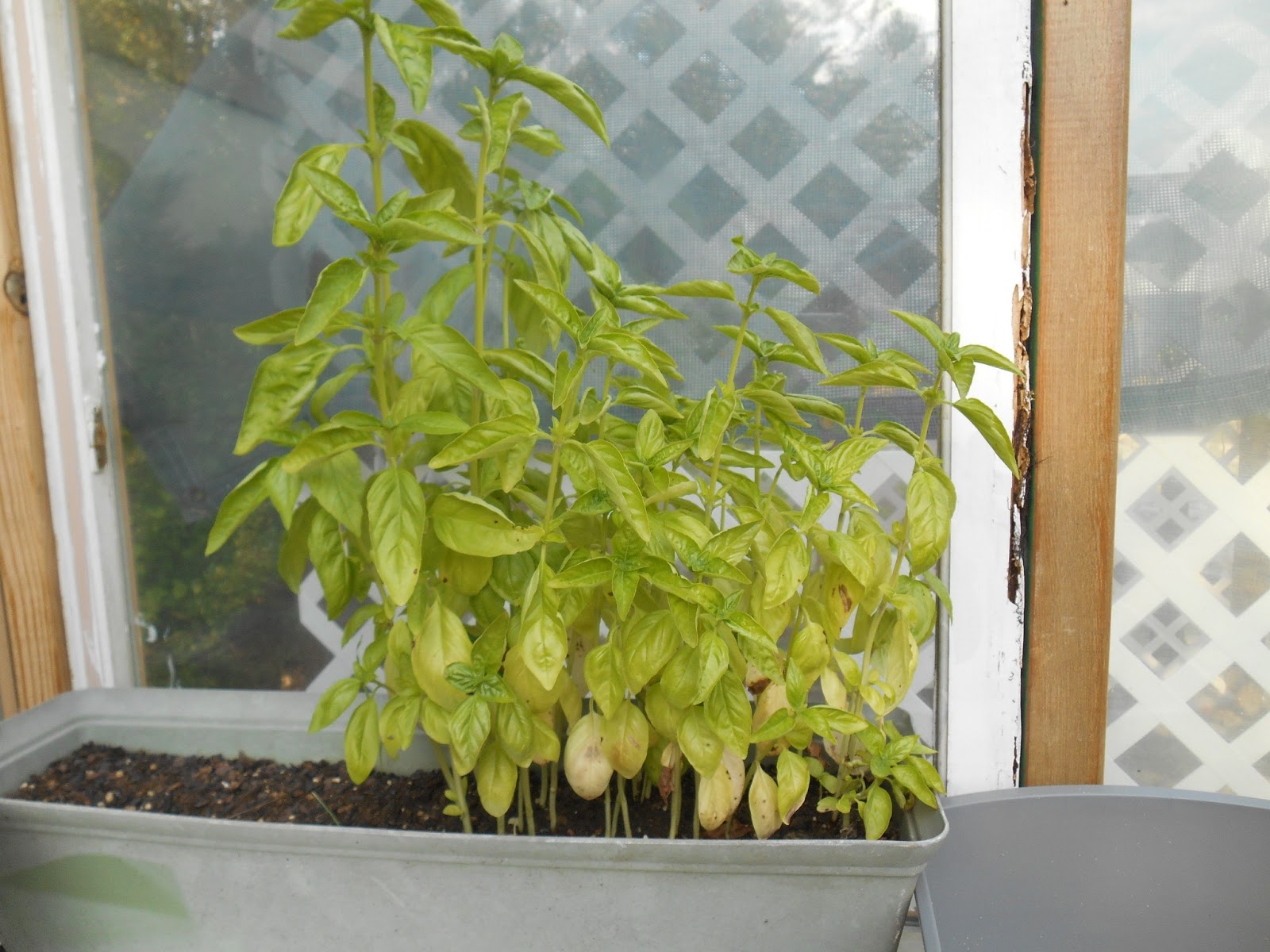 Basil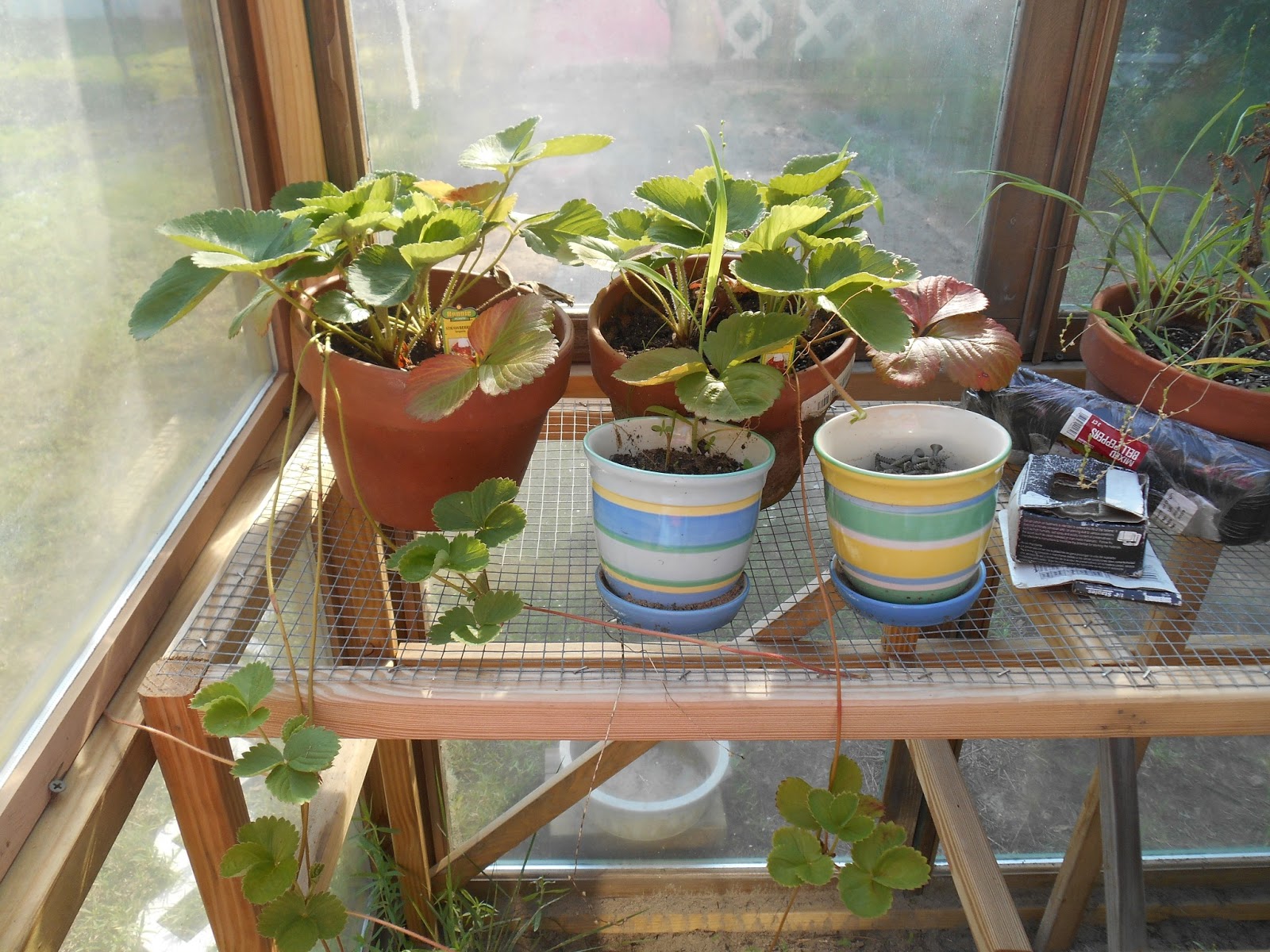 Strawberries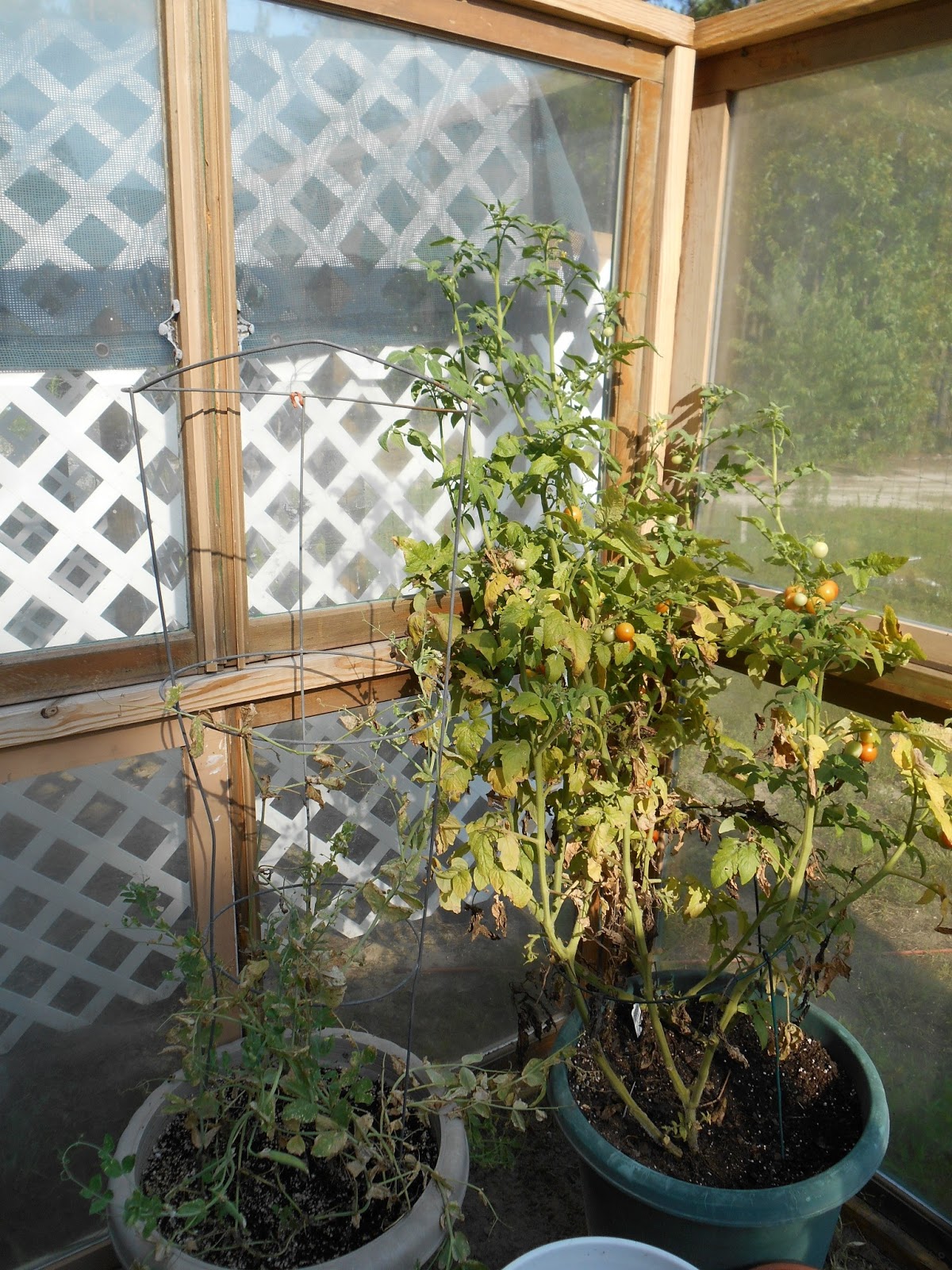 Cherry tomatoes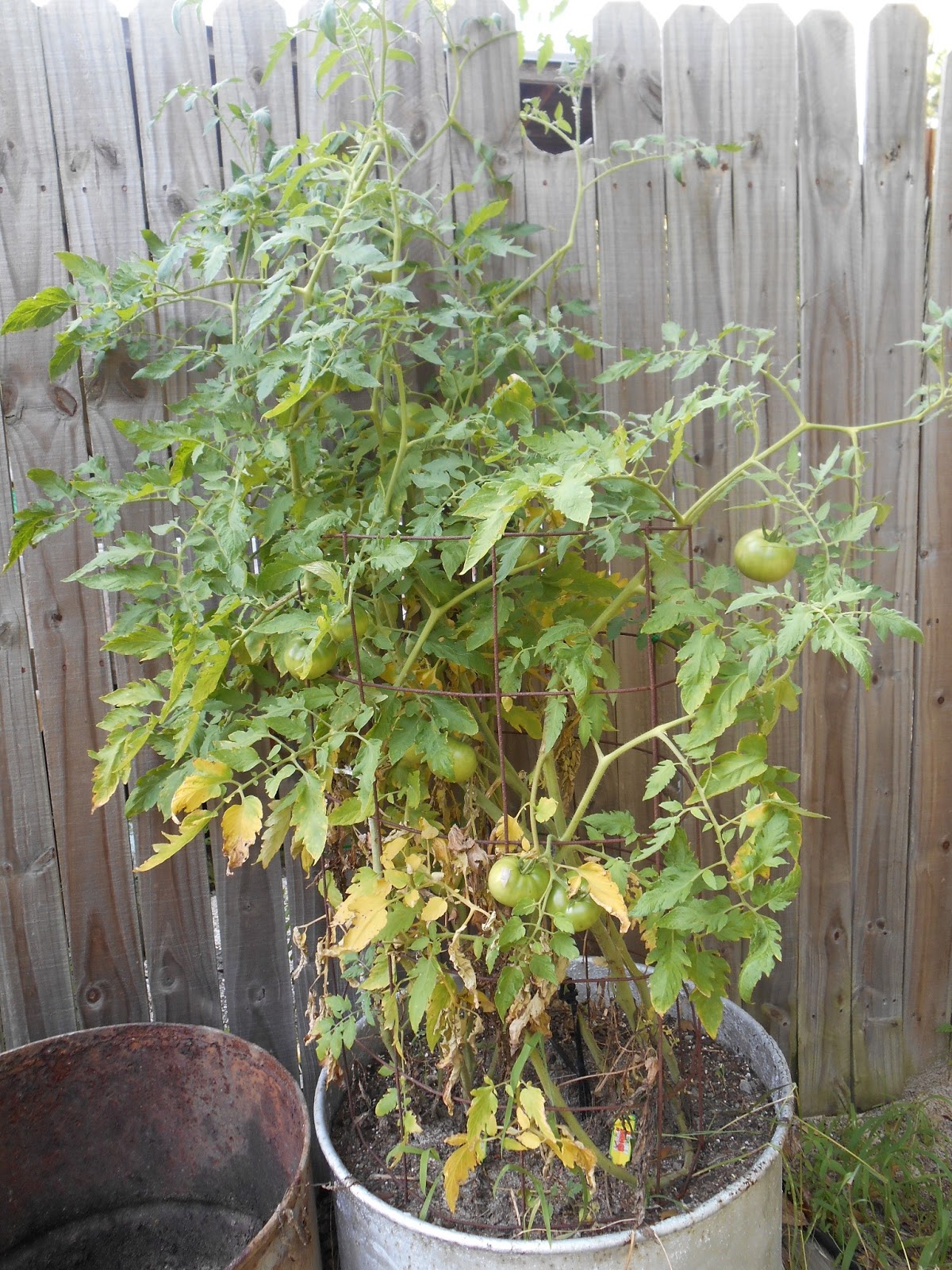 Tomatoes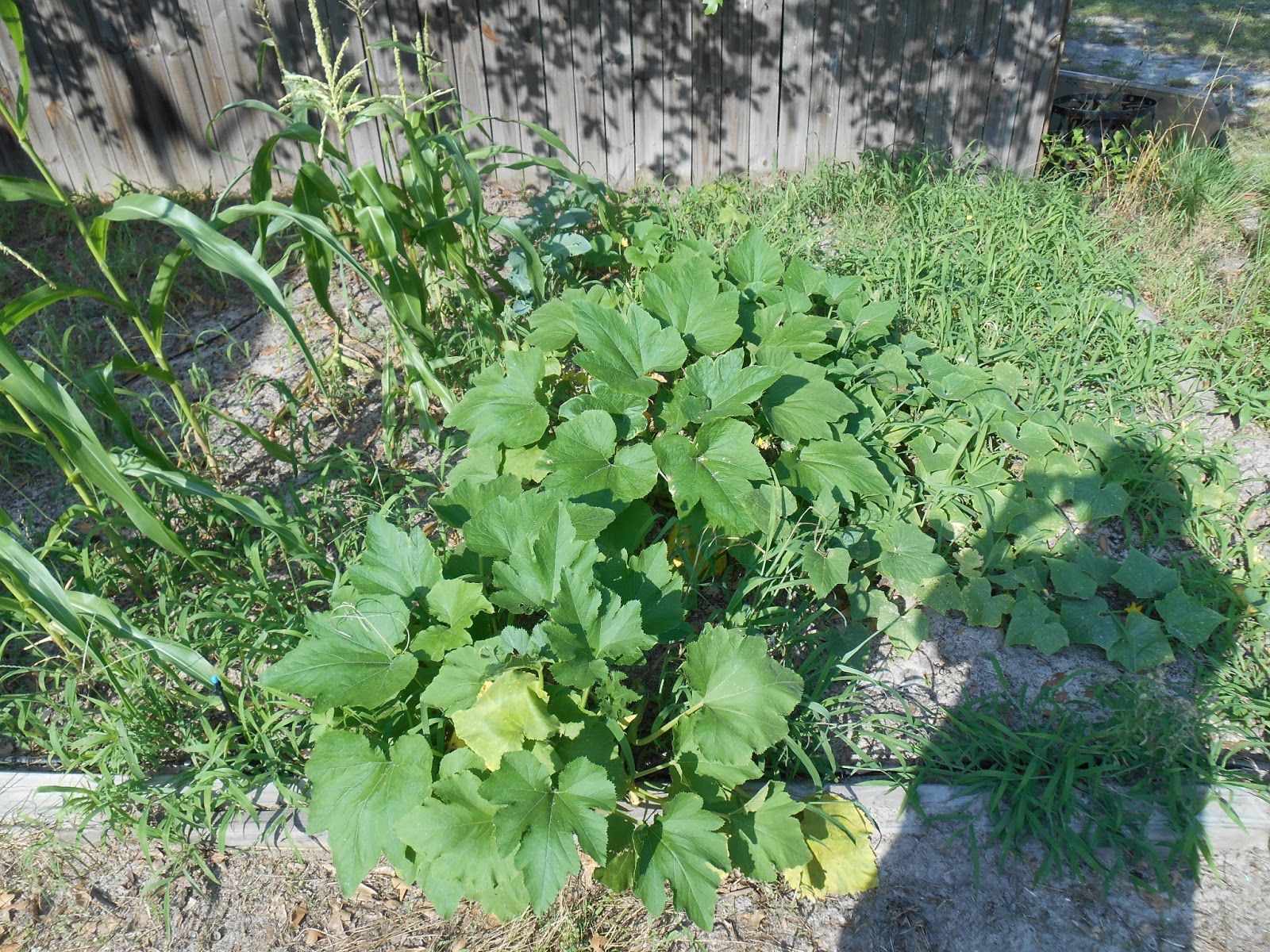 Corn, Squash, Zucchini, Cucumbers, Peas
It needs to be weeded pretty badly!
He sat around and talked with us for a bit and even walked around the backyard with me to see our chicken coop, green house, and garden. He was very impressed with all that we have been able to grow! Emalee has even grown an apple tree! (I may write about that tomorrow and share how we were successful!) We even have a hen laying on about 17 eggs! I am very excited about the possibility of having babies!! That would make for an interesting post series! I will keep you guys up to date on this for sure!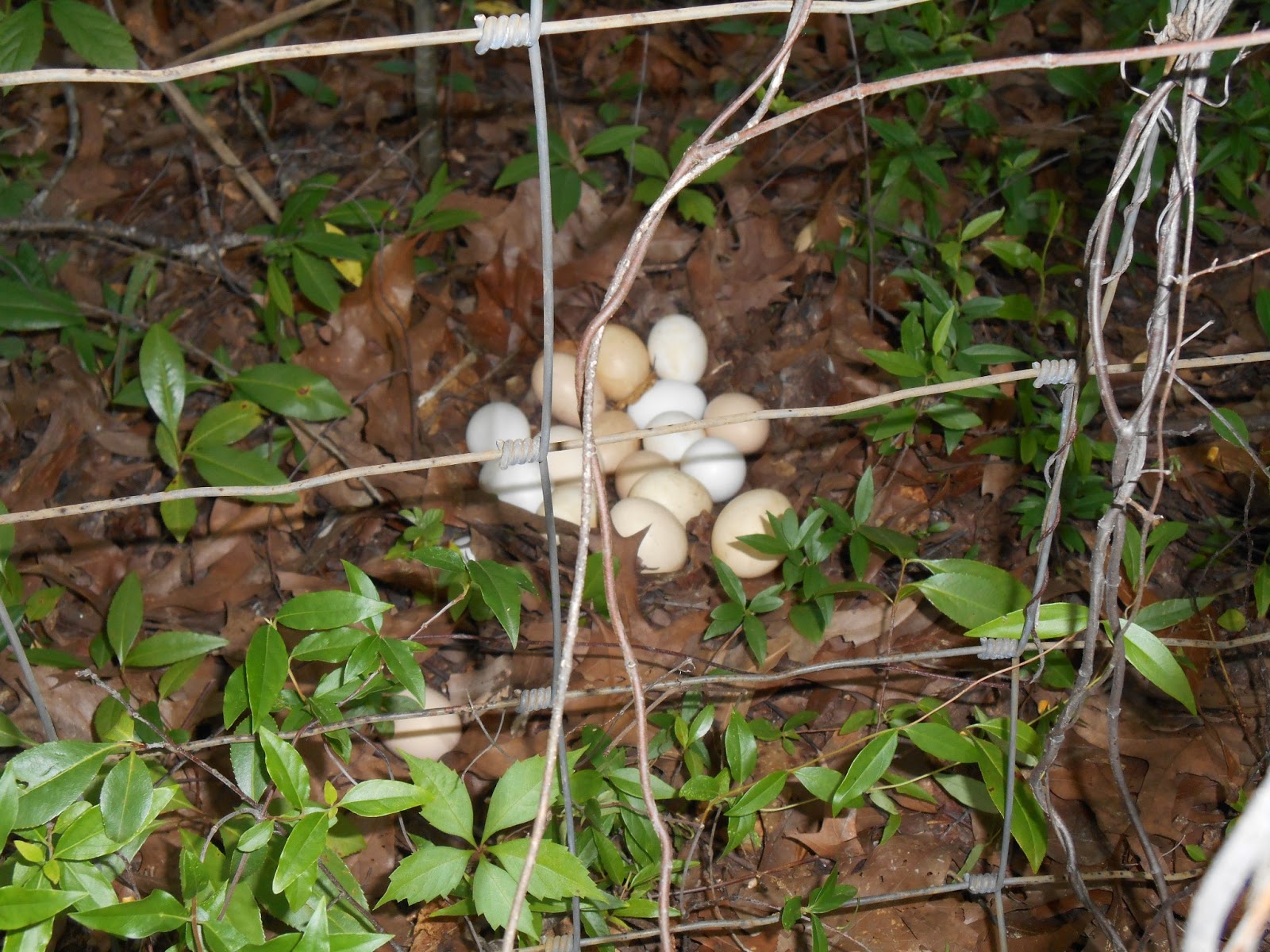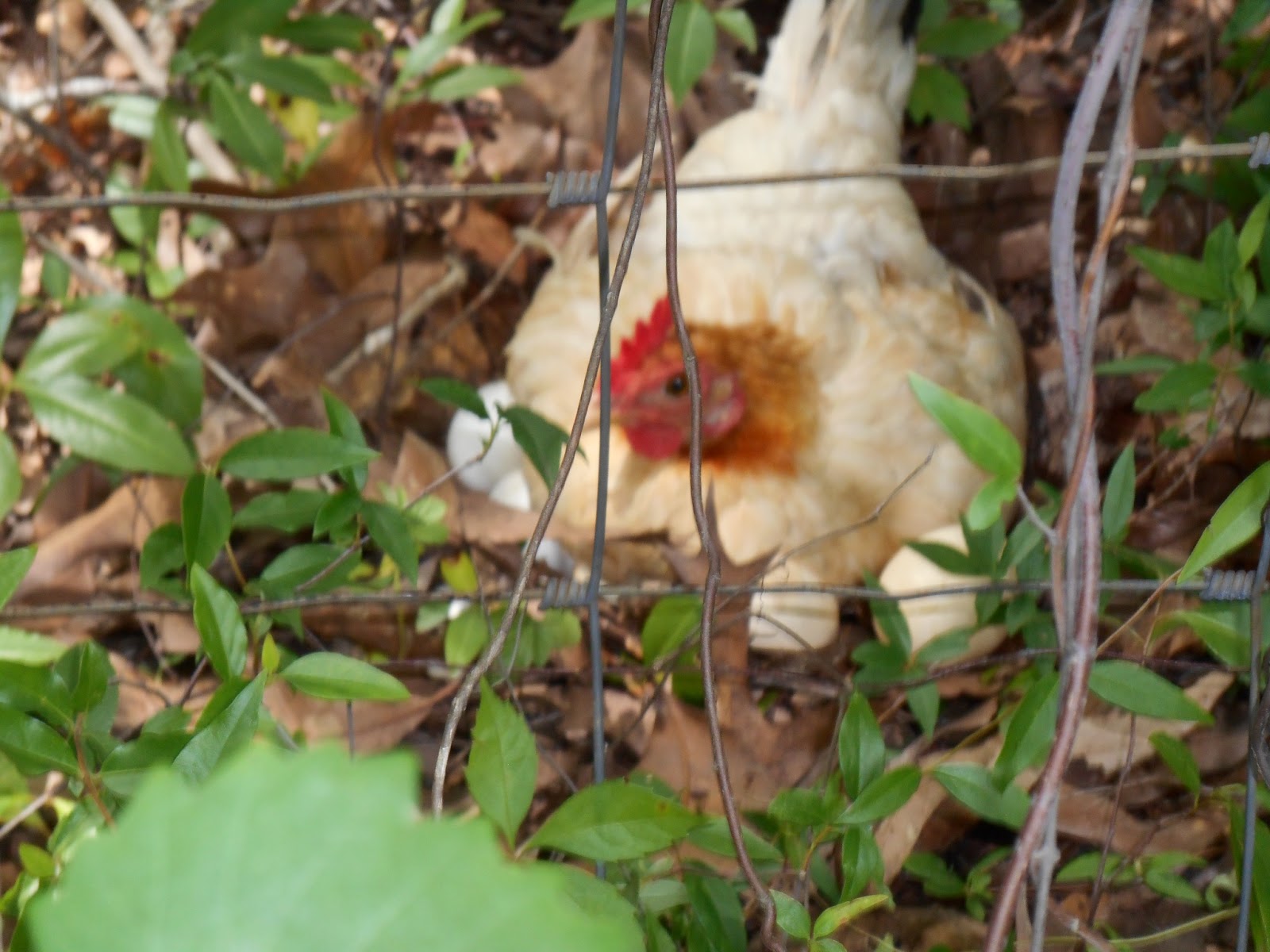 Somehow I managed to not get a picture of my dad and me today 🙁 I will have to make sure I do that next time. I did get a picture of him holding Annaliese! He had so much fun with her! They talked and smiled and giggled. It was a priceless moment for me.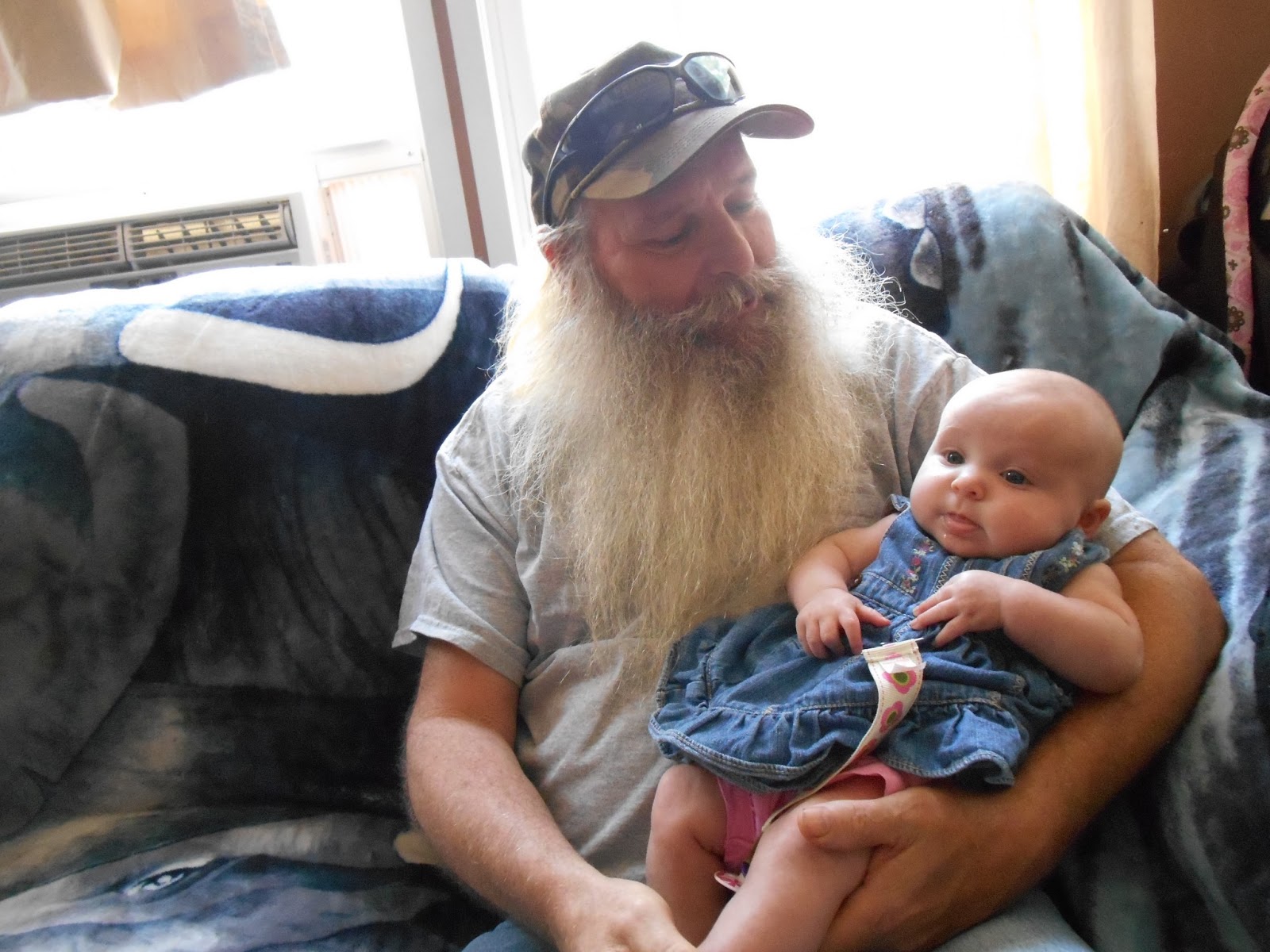 I think this is my favorite picture. You can see the smile on my dad's face 🙂
Well now for what the girls and I did for our dad's for Father's day! I got the idea from
Pinterest
of course! In their version the kids are holding the letters to spell out Dad, I decided  wanted mine to look a little bit different. I will say that it was hilarious to see the amount of "outtake" pictures I had in order to get three good ones…however, it was totally worth it! It was difficult to find a frame to fit the one without the typing on it, so I ended up just getting a frame that had three spots for pictures and using that instead of having them together like this.
(The card I gave to Dad and Granddads is at the top of the post.)

Hard to find a frame to fit…but adorable just the same 😉
Overall this was a pretty good day! Emalee even decided that she wanted us to go fishing with my dad…of course she figured this out after he had left. I hope to have a lot more great memories to talk about on here! Thanks for reading!
Please feel free to comment and tell me about your Father's Day and what kind of gift you gave 🙂