It's that time again!!

For those of you that are new here, this is a time where we all share moments from the week that made us shake our heads, laugh, scream or maybe even want to cry. I may have been something devious that your little one did, or animals…or even your wonderful significant other!
This week was really hard for me to figure out what to post about! Believe it or not…not a lot happened this week! Could be because Emalee started back school on Thursday!
My little girl isn't so little anymore!! Can that be my mischievous moment?? My sweet angel is growing up and it's not okay!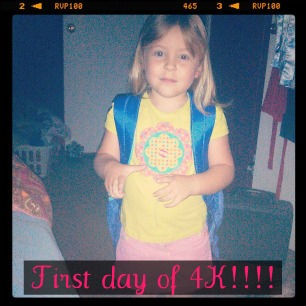 Annaliese has decided that she is a big girl as well! Someone really needs to explain to my girls that this is NOT okay!!
Annaliese loves to play in her jumperoo (which we put a box under so her feet will touch something) and her walker…which her feet just hang in! Here is a picture of her in her walker!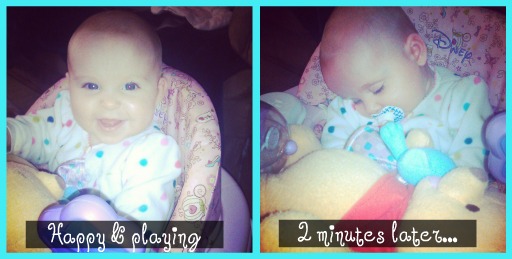 The only truly mischievous thing to happen in our house this week is that Annaliese has officially learned to roll over….AND SHE HATES IT! She gets ticked off and spends the next however long it takes for someone to come put her back on her back screaming as loud as she can! The child is officially worse than a turtle!! She gets stuck on her STOMACH!!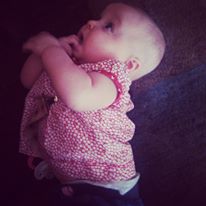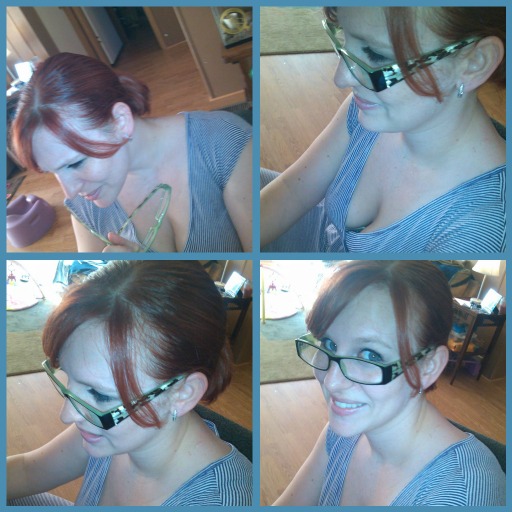 Now it's your turn! What happened at your house this week?
If you would like to do a reader submission (Non-bloggers) you can do one of two things:
Comment below with your story!
Email me using the contact me form and I will submit it for you!
Reader Submissions: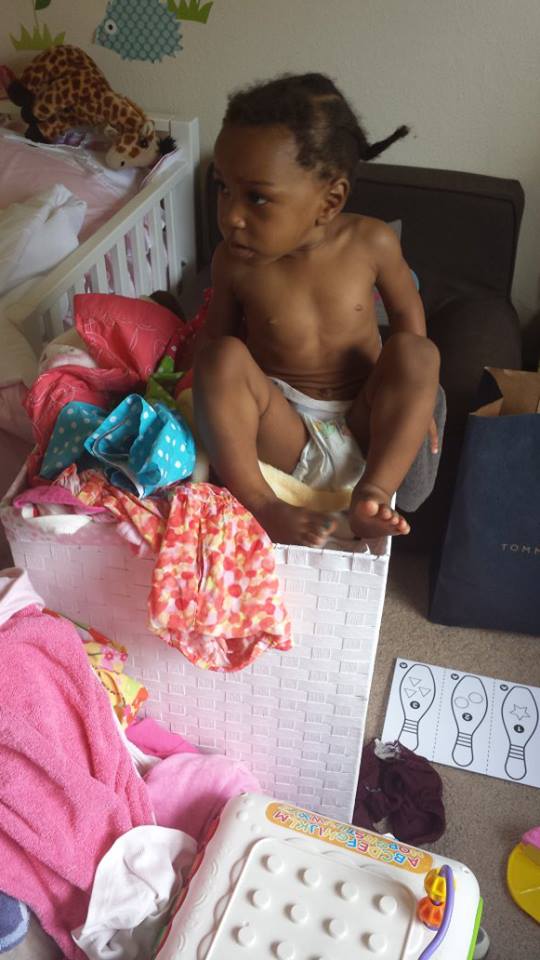 We had a mischievous moment at our house this week. I've been going through Madison's closet and getting everything that she's outgrown together to send to a friend. I usually wash everything before I send them even though they're clean. Well I left for a moment and came back and met lil miss Madison on top of her laundry basket filled with clothes just relaxing in a pamper. Apparently she climbed up on a toy but couldn't figure out how to get back down.

[inlinkz_linkup id=307434 mode=1 pageSize=300]
If you join in on a hop and provide your email, you will automatically receive a reminder each time the hop is coming back around!
If you do not want this, but do want to participate please let me know 🙂