Disclaimer: I was given the products in this post for the purpose of a review. I was not paid in any way to write this review. All opinions are my own.  This post may contain affiliate links that I receive commission or payment from in exchange for referrals. SouthernMessMoms is a participant in the Amazon Services LLC Associates Program, an affiliate advertising program designed to provide a means for sites to earn advertising fees by advertising and linking to Amazon.com.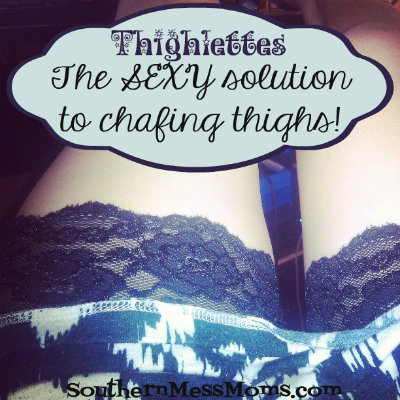 Many, many, many women suffer from chafing! Sadly, most of us are so ashamed of it that we don't talk about it and don't ask for advice or tips/tricks and solutions to the problem! Chafing thighs are painful! Chafing stopped me from wearing dresses and shorts for a very long time. Thighlettes are a "sexy" solution to the problem!
Those of you that know me and have seen loads of pictures of me know that I wear dresses a lot! Over the past few years I have found a solution to my chafing thighs that has worked rather well.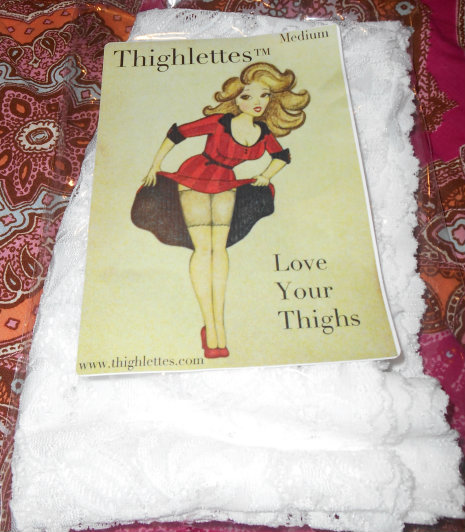 There are a ton of products out there designed for runners and other people that suffer from chaffing (not just in the thigh area). However, most of them are thick and just awful to be honest. Even if they hadn't been, in this southern heat I just sweat it off anyways!
But there was one cream that worked for me! Monistat Soothing Care Powder Gel is totally awesome! It didn't sweat off and it wasn't icky to put on. However, I was super excited at the idea of using Thighlettes instead!
I mean come on ladies…who doesn't want to feel sexier??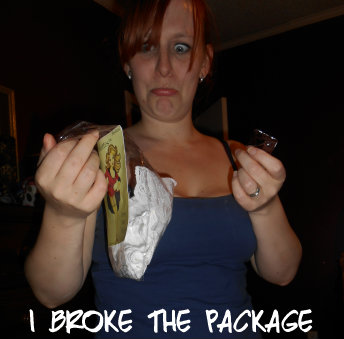 My hubby giggled when I first got these and said "It looks like they just cut off the stocking part of a Thigh High!"  and I kind of agree with him there. However, I sort of wish they would have taken a note from thigh highs and put in that weird rubbery ring at the top to help it stay up.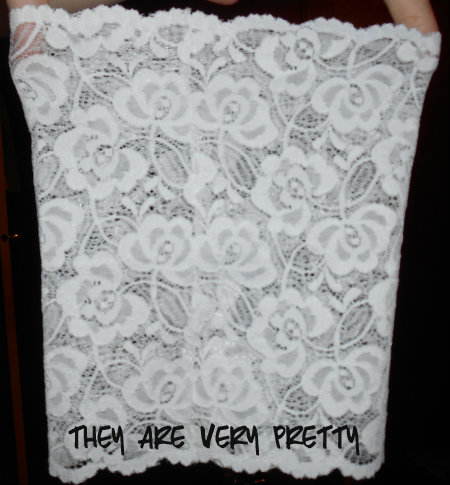 I had a heck of a time keeping my Thighlettes on =(
Part of me thinks that this is because I am so dang short and we weren't sure what size to get because my thighs measured in between two options.
As a mom of two young girls, I am up and down and even side ways quite a bit through out the day. With my Thighlettes on I often found myself trying to not so inconspicuously pull them up without everyone looking at me like I was crazy!
Just about every time I bent down to the floor to play with the girls, my Thighlettes went with me!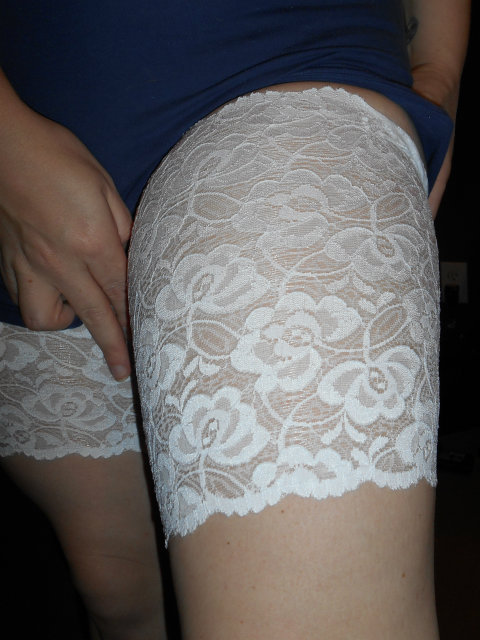 I was a little scared that I was going to end up in the middle of the grocery store with my Thighlettes around my ankles or God forbid I accidentally get one stuck on a high heel! Haha yeah not a pretty image in my head either…so I took them off and put on my trusty cream!
Once I got home I decided to check out their website and see if anyone else was having issues with their Thighlettes…
I found that a few people were having issues with them bunching up on them (totally not the issue I was having!) but I didn't find anyone that seemed to mention them not staying up..hmm..could just be me!
I also found some pictures of others wearing their Thighlettes on Thighlettes.com…..umm..here is where the "maybe I'm too short" aspect comes in…this is not how they fit me at all!
Mine bunched up around the bottom of my bum and kind of folded over a bit awkwardly. And if I pulled them down on my leg to where these lovely ladies have theirs…well it came down to my knee! Oh well! I really do think I'm too short haha I am barely 5'0!!
Well, my Thighlettes are gently packed away for now…I'm thinking of asking my sister to give them a shot and see how they work for her! If I do, I will be sure to do an update and let you guys know the results! Still hoping for the little rubber ring thingie to help them stick to your leg and stay up!!
Be sure to check out Thighlettes:
Thighlettes.com     Facebook     Twitter
What do you think? Have you used Thighlettes? Would you?