It's time for Show & Tell again!
This week has been one word…
CRAZY!!
So much has happened! Curious about some of it? Well then, take a look!
We started our weekend by doing a little bit of construction…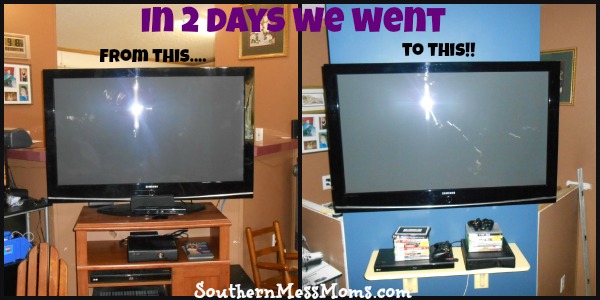 Let me explain a little…
There will be two posts that come from this project. The build its self where I walk you through what we did and some tips on construction with kids around…and…the product review that caused us to build the wall! lol
I was given a TV mount to review…because we live in a trailer none of our walls were strong enough to hold our big TV which is what they sent us a mount for! We have always talked about closing in this area between our den and kitchen…now we had a reason!
Eventually (hopefully within the next week) the two slanted sides from the blue wall will be up and painted blue. Then, over the next two months (we live pay check to pay check and have to work it in as we can) we are going to replace the cheap trailer sheet rock with good sheet rock and paint it the pretty yellow color of the shelf.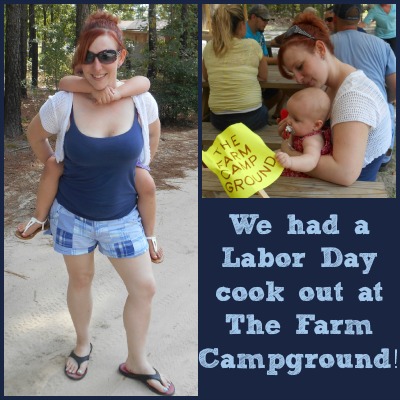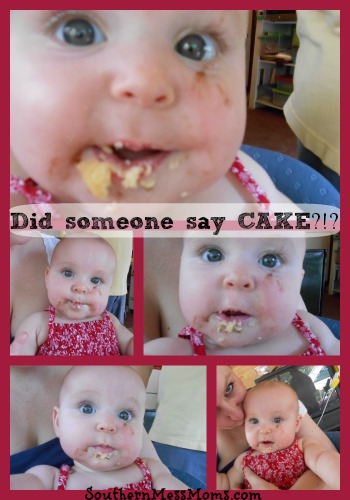 She ate an entire piece by herself!! She kept grunting in between bites if I didn't get it fast enough! lol
Daddy decided to be silly and put Anna's pants on her head…which meant Emalee had to do it too!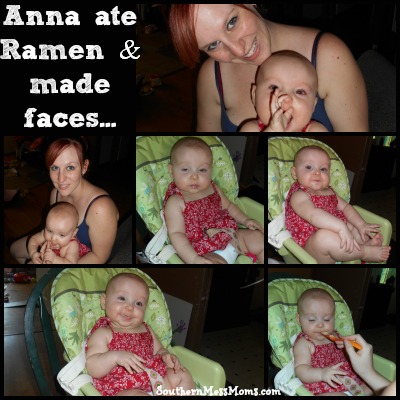 So the  weekend before pay day is always a bit of a stretch for us…we didn't have a ton of options for the homemade baby food and Anna just wasn't wanting to eat mixed veggies again!
So daddy got creative and made her some creamy chicken ramen noodles! We blended it up and she loved it…although the consistency caused a few funny faces!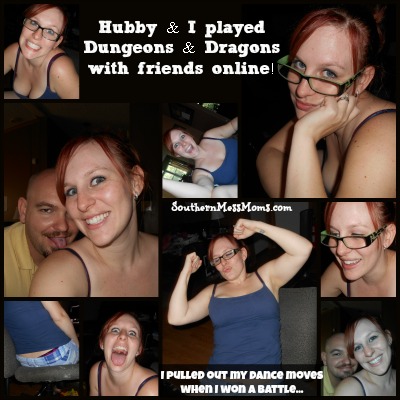 Last, but certainly not least…
my hubby and I played Dungeons & Dragons (D&D) with some friends online. I had a blast!
Sadly…I learned from this experience and a few of the wall build pictures that I should not leave my hubby with the camera! I have more shots of my bum than I EVER wanted!!
Alright guys! There you have it! My week in a few random pictures! How was your week?!?