Disclaimer: I was given the products in this post for the purpose of a review. I was not paid in any way to write this review. All opinions are my own.  This post may contain affiliate links that I receive commission or payment from in exchange for referrals. SouthernMessMoms is a participant in the Amazon Services LLC Associates Program, an affiliate advertising program designed to provide a means for sites to earn advertising fees by advertising and linking to Amazon.com.
Looking for a unique coloring book with great messages for your kids? Look no further!!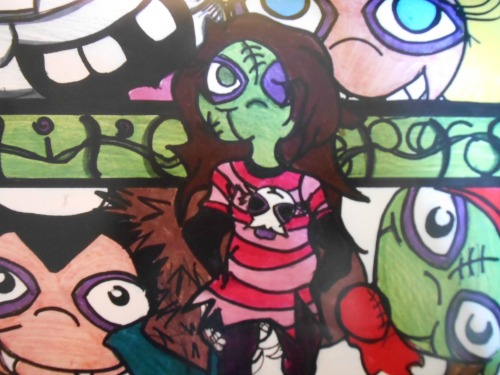 [Tweet "@LilCreepers offers a coloring book filled with awesome art & great messages for kids!"]
I love that each page is filled with little things that you may not even notice…however, Emalee sure did and pointed it out to me pretty quick!
The first page she wanted to color proves my point of how awesome this coloring book is: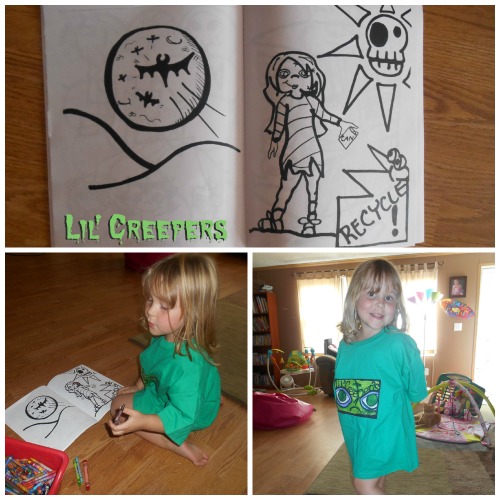 She took one look and said
[Tweet ""Look mommy! Even @LilCreepers monsters recycle! It's important!""]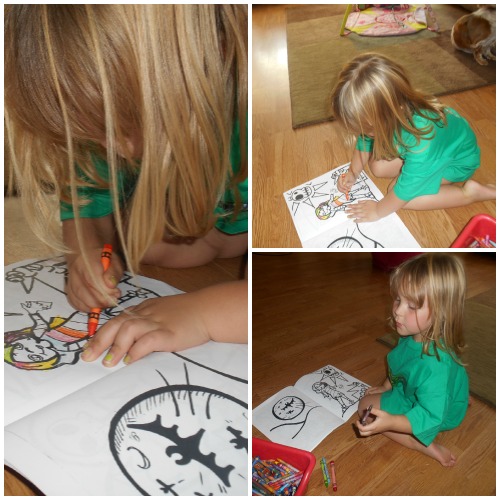 See that awesome T-shirt she is wearing? You can get those too! Cute right?!?
These awesome drawings are done by Shawna Carter! After getting my hands on the coloring book, I must say that I adore her work!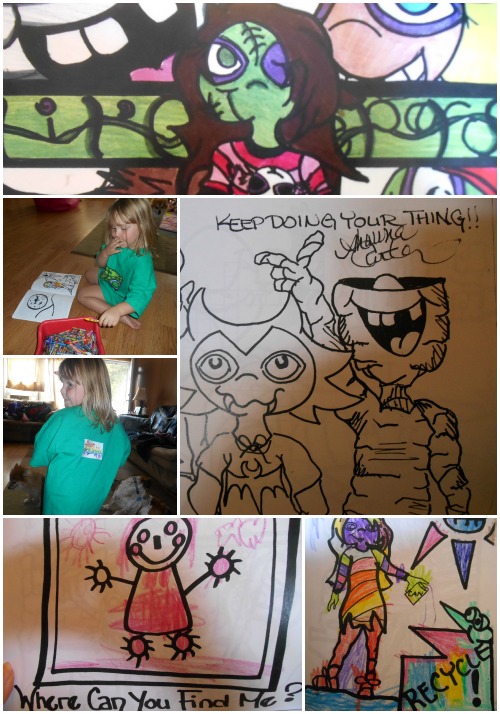 Agree with me? Think that these would be PERFECT for Halloween and really year round?!?
Think you may want to purchase some of the Lil' Creepers things for yourself? Check it out:
LilCreepers.ca     Facebook     Twitter
Be sure to explore their website! There are all sorts of cute activities you can do as well as submit your own coloring pages!