Disclaimer: I was given the products in this post for the purpose of a review. I was not paid in any way to write this review. All opinions are my own. This post may contain affiliate links that I receive commission or payment from in exchange for referrals. SouthernMessMoms is a participant in the Amazon Services LLC Associates Program, an affiliate advertising program designed to provide a means for sites to earn advertising fees by advertising and linking to Amazon.com.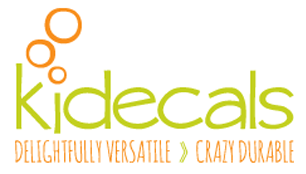 As parents, most of us have heard of or seen all sorts of labels and decals…let's face it we moms LABEL EVERYTHING!!
If the labels can be personalized and super attractive it is even better right?!? Well, I recently got the chance to do a review for Kidecals.com, a company that has a HUGE assortment of labels and decals that fit into just about any and every need you can think of!
Want to know my favorite part of Kidecals.com?!?
Come on..you know you want to know…
Well, guess what?!?

How awesome is that?!? I mean seriously…don't we all hate it when the shipping costs more than the product you are buying? I know I sure do!
So what all does Kidecals.com offer?
According to their website:
"Kidecals.com offers personalized,waterproof kid's name labels and decals.
Our unique kid name labels stick to any surface – including clothes – and are waterproof, dishwasher & washing machine safe! Stick these personalized kids name labels & kids name tags on easily lost items such as water bottles and mittens so they get quickly returned! With over 80 decal and label designs to meet trends and interests, there is a style of personalized labels for everyone – even grownups! KIDECALS makes custom labels for birthdays, weddings, or other events. A great way to personalize a party!
We also offer hand-painted kids wall decals for an instant mural in any room of the house. These PVC free decals are removable and repositionable."
Okay, so on to what I thought of Kidecals.com products.
Well…I sort of cheated when I placed my order. I was given a price limit and wanted to be able to try out my Kidecals on a variety of surfaces to really give it a true test…so I picked out the Pantry Labels….
I know what you are thinking…how is that cheating?
Well…I changed the words (which is something you can do on just about any and all of their labels…how awesome!!) so that I could use them for all sorts of things…and not a single one belongs in my pantry!
First, I decided to go out and purchase some cheap (and I do mean CHEAP…like Dollar Tree cheap) cups for Emalee and myself.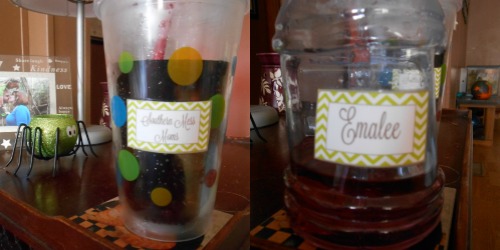 I wanted to try the labels out on plastic bottles that could be used around the house or in lunch boxes…I mean seriously…if my four year old can't rip off the label…it probably isn't coming off!
What you can't easily see in the pictures is that while my cup is smooth plastic, Emalee's is a little bumpy. The labels stuck to both extremely well and was pretty easy to put on. One issue I had…mainly because I have no commons sense…is that there were no instructions sent with the labels. This meant that I either had to go to their website to try and find some…or attempt it without…well they ended up getting on there!
I also wanted to test them out in the dish washer and see what happened!
Honestly, putting them through the dishwasher seemed to make the labels stick even better. I'm not sure if the heat caused the glue to adhere more or what…all I know is that there is now an awesome seal on both cups!
Sadly…Emalee's cheap cup did not do well with the dishwasher and is now some what warped…however, the label is still hanging in there!
My cup is one of those that goes in the freezer to help keep your drink cold…that didn't bother the labels either!
Next, I decided that I wanted to put the labels onto some clothes and see how it stuck and what happened in the washing machine…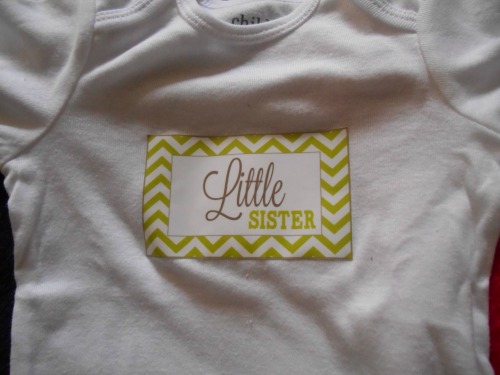 Yet again I was amazed by how well these did! I mean seriously!
I just knew that as soon as it hit the washing machine it would tear to shreds…and possibly ruin my machine lol
However, it held strong and looks great! I did not put it in the dryer…I wasn't sure what would happen lol
I plan on putting one that says Big Sister on a shirt for Emalee and taking some "sister pictures" of the girls soon!
Overall, I am very pleased with the Kidecals and would totally recommend them to everyone! I still can't believe how well these things are holding up to everything that my girls are putting them through!
Be sure to check them out on:
Kidecals.com     Facebook     Twitter     Pinterest     Instagram     Google +     Blog
What would you use Kidecals.com for?