**I received a LeapPad ultra for the purpose of a review. All thoughts and opinions are my own!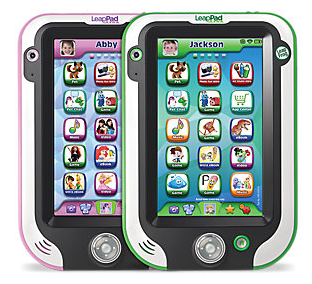 Check out the LeapPad Ultra!
My family has always been a LeapFrog group! We have had the Leapster, the LeapPad and the Leap Reader (the last two are still being used) and have no plans to stop using LeapFrog products any time soon!
My four year old daughter has had her LeapPad original for 2 years now and is still just as in love with it as she was the day we got it for her. However, it is just a tad "kiddish" as she puts it. She loves playing on her Daddy's tablet and when I saw that the new LeapPad Ultra was made extremely similar to a "real tablet" I just couldn't help myself!
I decided to go and put one on Layaway at the local store (bc for us $150 is a big purchase) and happily awaited the day that I could get it out and give it to her…sadly that day will be Christmas :/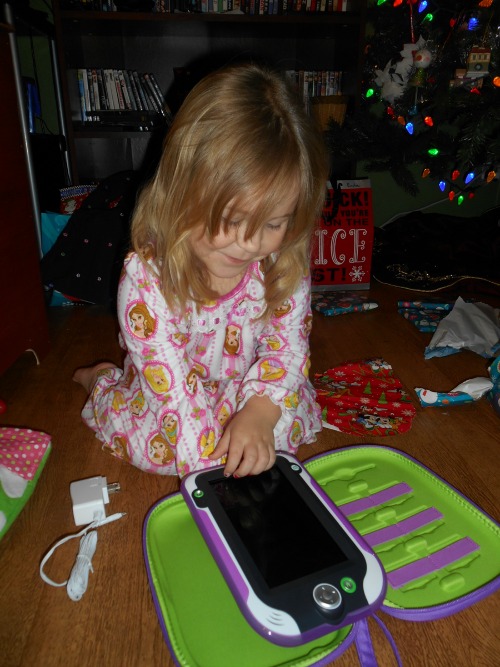 Then I got an email with an offer to do a review for my blog, Southern Mess Moms, of the LeapPad Ultra! I was so excited that I was jumping up and down with a HUGE smile on my face. I was not let down when it came in.
I have spent many, many hours playing games and altering pictures once she was in bed before Christmas and now that she has gotten her hands on it I may never get another chance!
For us to go from the original to the Ultra there are quite a few changes:
-Front and back camera
-Limited Internet access (LeapSearch is an awesome kid friendly search online! My kid is going to be sooo excited about this aspect I believe. I love that she will be able to watch videos and learn about things she is interested in without me being scared of what she may find if she types in something that would usually bring up questionable results. Besides, it is all pre-defined searches. You don't have to type anything! Just find the category you want to learn about and up pops a ton of possibilities!
-Larger screen
-New apps (Utility Suite is my favorite. This includes a calendar, calculator, notepad, clock, voice memo, and stopwatch.)
-Touch Screen is more sensitive: you can even use your finger now! (this was always an issue with the original when my daughter tried to play it early on)
-IT'S RECHARGABLE!! Oh my gosh guys I can't express how awesome of an improvement this is!
-PetChat: For us this one is a little disappointing. We live in the "boonies" and don't have anyone else near by with a LeapPad Ultra. This means that she doesn't get to use this awesome feature. I love that it has options for them to choose to say to their friends and emoticons that they can send. They can't send pictures! I like that this is a safe way for kids to learn about the online chatting world. They are going to find it eventually so why not give them a safe way to join in. I do wish that there were a way for you to connect with friends that were a little bit further away. I wish that it had a parental option for you to choose the friends kids could "chat" with (such as family outside of the home with LeapPad Ultras), seeing as it does have internet access. Who knows maybe this will come later?
-One cool new feature is that kids can browse the app store and look at games, books, videos, and songs that they like and add it to a wish list. You can enter your parental code and purchase it for them.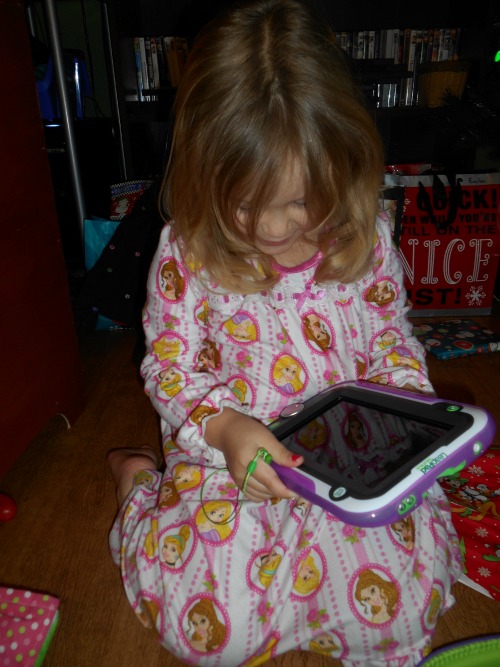 Okay, so I have been rambling on and on…now you are wondering what is the OVERALL THOUGHT:
GET IT!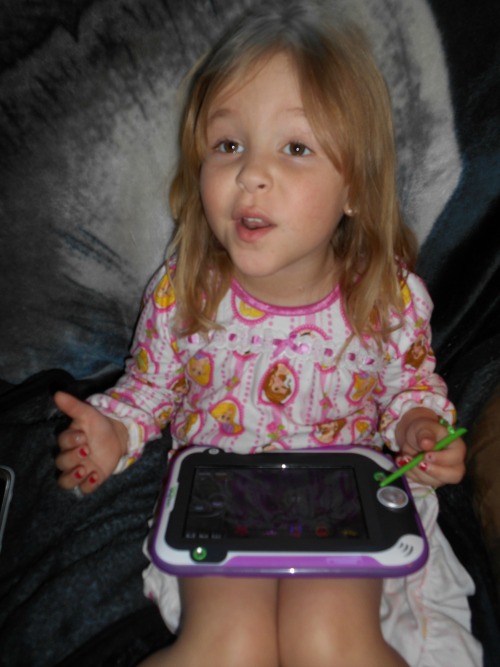 Worried about all of those downloads you got for your old LeapFrog products? No worries! You can download them on up to 3 products! Oh yeah, all the game cartridges still work as well!
LeapFrog products are durable and never seem to disappoint! My four year old is far from "gentle" with her toys and yet they all seem to stand up and she learns a ton.
I have read a lot of reviews saying that they recommend getting an Ipad or Nexus 7 or a "real tablet" for your kid instead…my thoughts on that are basically…are you CRAZY!? If you are buying this for a kid then you need to buy something that is durable, has parental restrictions you can trust, and is educational.
If you want one product that is perfect for kids then this is it!