Day 2 in the 30 Day Smoothie Challenge!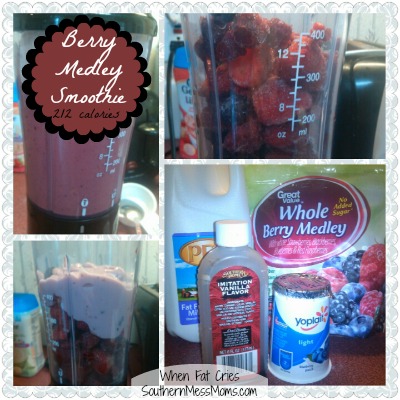 Ingredients:
1 cup frozen whole berry medley
1 container of light blueberry patch Yoplait yogurt
1/2 cup fat free milk
1/2 tsp vanilla extract
ice (as needed)
Directions:
Blend all ingredients together and enjoy! (Add extra ice as needed to obtain the consistency you would like.)
This Berry Medley Smoothie is only 212 calories!