Day 6 in the 30 Day Smoothie Challenge!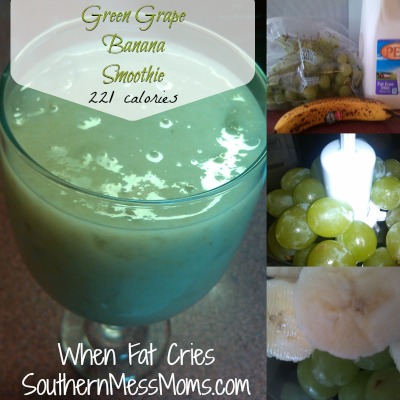 Ingredients:
1 FRESH banana
1 cup FRESH seedless green grapes
1/4 (or less) of fat free milk
Directions:
Blend all ingredients together and enjoy! (Add the milk to get it as creamy as you want, you may not need the full 1/4 cup.)
This Green Grape Banana Smoothie is only 221 calories!