Disclosure: I got this product as part of an advertorial.
Disclaimer: I was given the products in this post for the purpose of a review. I was not paid in any way to write this review. All opinions are my own.  This post may contain affiliate links that I receive commission or payment from in exchange for referrals. SouthernMessMoms is a participant in the Amazon Services LLC Associates Program, an affiliate advertising program designed to provide a means for sites to earn advertising fees by advertising and linking to Amazon.com.

Never heard of Missy Mila?
You have no clue what you are missing out on with her amazing Twisted Tales!
Missy Mila, volumes 1 & 2, may be new to us here in America, but it has been published by the French children's entertainment publisher Organa Kids for a while!  "Organa Kids is dedicated to promoting multiculturalism, original storytelling and interactivity."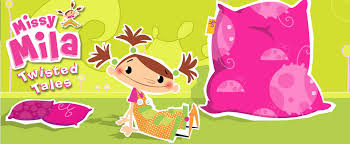 Missy Mila is meant for school-aged kids ranging from 5-8 years, however, my 11 month old Annaliese was completely caught up in this show! It has literally been in one of our DVD players at all times since it arrived!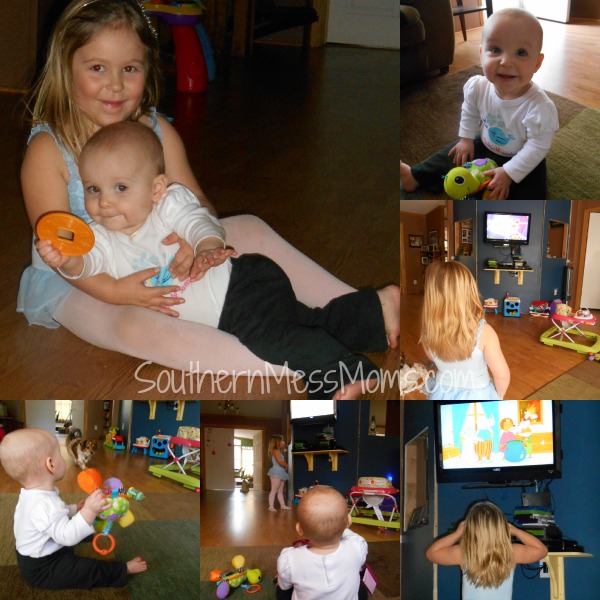 Want to know more about Missy Mila? Here is what the company has to say: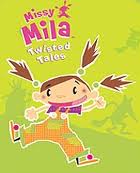 "Mila is an 8-year-old quirky, energetic tomboy who loves to tell you traditional story-tales but with her own twist. Kids will be inspired to use their imagination and to become storytellers themselves. Audience participation is triggered by Mila's direct-to-camera asides all along the episode; her questions and games bring kids right into the story. Join Mila, laugh at the zany dialogs and fresh art in this innovative series which explores the world of classic tales.
Traditional tales are timeless stories that everyone loves to delve back into, generation after generation. Far from old-fashioned clichés, the series "Missy Mila: Twisted Tales" revamps this cultural heritage through the imagination and spontaneity of a present-day little girl. Mila's stories are peppered with spicy anachronisms and offbeat re-interpretations. So, don't act surprised if you see a prince applying hair gel before setting out to rescue a princess, unless the latter is a kung-fu champion, that is! As for the dreadful Minotaur, Mila prefers to picture him as the Toupouloupou, a sweetie pie with a sweet tooth. And why do the wolves always have to be depicted as the bad guys? And, in her very personal adaptation of the Three Little Pigs, Mila swaps the awfully shy big bad wolf for an affable bull that… rocks!"
What do you get on a DVD?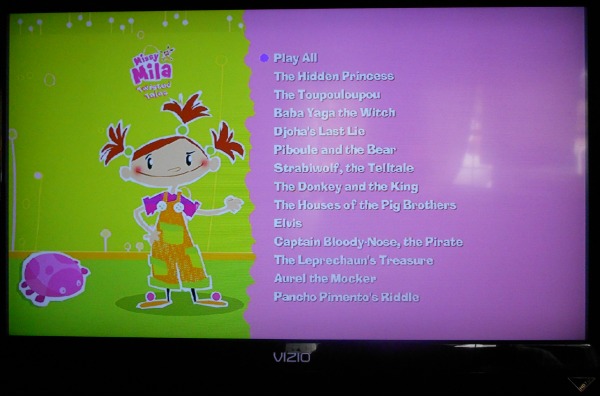 Missy Mila: Twisted Tales Volume 1  includes the episodes:
The Hidden Princess
The Toupouloupou
Baba Yaga the Witch
Djoha's Last Lie
Piboule and the Bear
Strabiwolf the Telltale
The Donkey and the King
The Houses of the Pig Brothers
Elvis, Captain Bloody-Nose the Pirate
The Leprechaun's Treasure
Aurel the Mocker
Pancho Pimento's Riddle
Emalee really enjoyed the show! She even got up and moving with it on several occasions…and I had a little bit of trouble getting her to pay attention to ANYTHING other than the TV lol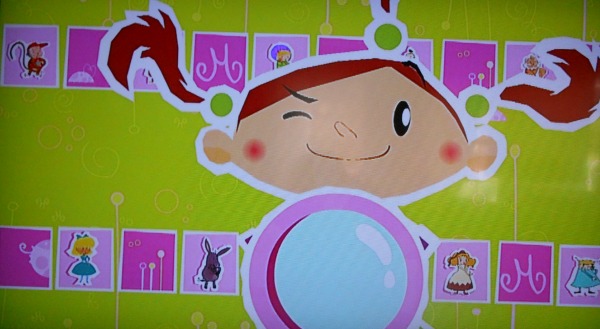 Missy Mila: Twisted Tales is 101 minutes long and sells for only $19.95 per volume. For more info on this one or many other titles you can visit Organa's website.
My girls absolutely adore this show! Which makes me even happier about the fact that I get to give all of you awesome people a chance to win your very own copy of Missy Mila's Twisted Tales!
I received one or more of the products mentioned above for free using
Tomoson.com
. Regardless, I only recommend products or services I use personally and believe will be good for my readers.