Disclaimer: I was given the products in this post for the purpose of a review. I was not paid in any way to write this review. All opinions are my own.  This post may contain affiliate links that I receive commission or payment from in exchange for referrals. SouthernMessMoms is a participant in the Amazon Services LLC Associates Program, an affiliate advertising program designed to provide a means for sites to earn advertising fees by advertising and linking to Amazon.com.

With Christmas finally passing by…I get to start working on the girls birthdays! With this in mind I started searching for well made, engaging toys that would work for one or both of the girls. In my search I ran across The Manhattan Toy Company.
When the company offered to allow me to review a few of their toys I was thrilled! Everything looked so awesome, it took some time for us to figure out what I wanted to review…and what I wanted to save to purchase for the girls birthdays next month!
After digging through and taking some tips from a few friends, we decided on the Put & Peek Birdhouse ($33.00) for Annaliese and the Groovy Girls Princess Ariana ($20.00) and the Royal Splendor Throne ($22.00) for Emalee.
So, let's start with the Put & Peek Birdhouse. What did I think? What did the girls think?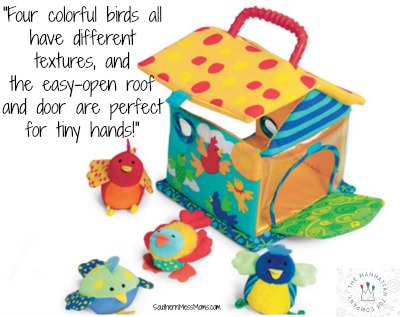 It's ADORABLE! I totally love that it has a variety of places for the birds to go in and come out of!
The Put & Peek Birdhouse is recommended for ages 9 months and up.
From the moment the box came, Annaliese was absolutely captured by the brightness and noises that this toy displays. Each bird has a small difference in the noises it makes (some rattle, some crinkle, etc.) and according to Annaliese (who is 11 months old) ALL are edible!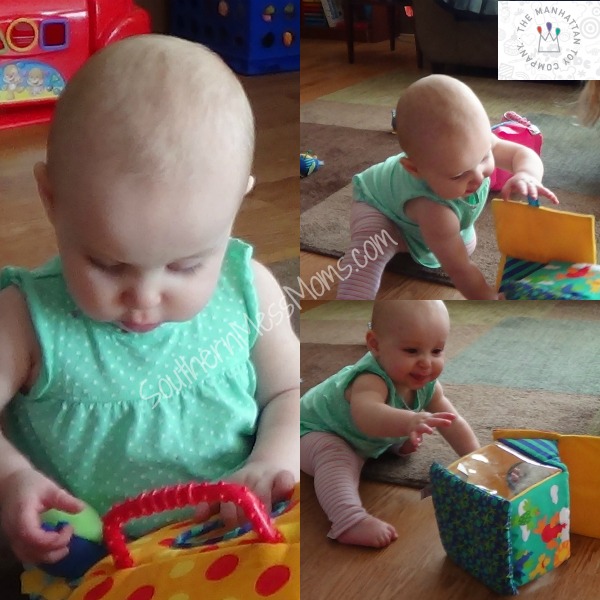 The Put & Peek Birdhouse from Manhattan Toy truly made Annaliese think and engage while playing. If you can't tell by the looks on her face in the pictures above she has a blast playing with it.
Not convinced yet?
Watch this video! She loves figuring out which hole she will find the birds in next 🙂
What about the Groovy Girls toys? What did we think of Princess Ariana and the Royal Splendor Throne?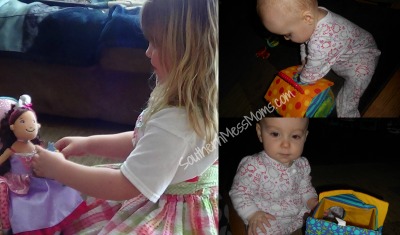 They ROCK! Emalee and Annaliese both adore all of the Manhattan Toys that we received!
The Groovy Girls toys are both recommended for 3 years and up, however, they are built in such a way that I did not worry when Annaliese wanted to play with them.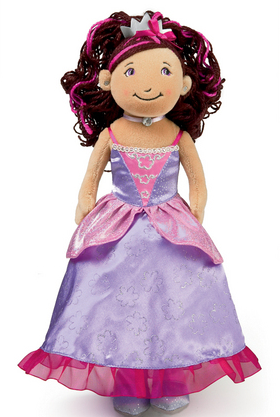 Princess Ariana and the Royal Splendor Throne are both made of soft, child friendly materials. They are super detailed and absolutely gorgeous!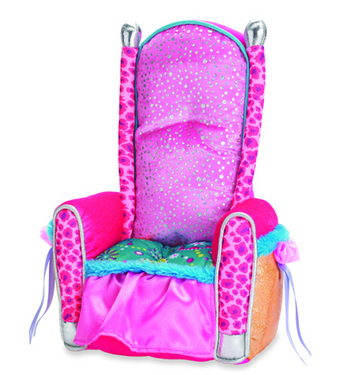 The only issue I have had with these two toys is dealing with the girls fighting over who gets to play with them!
Don't forget to check them out on:
Facebook
Twitter
Pinterest
YouTube
Blog
After having these three Manhattan Toys for a few weeks and seeing how well they hold up to the girls playing with them non-stop I have to say that I highly recommend them to anyone and everyone, that's why I am THRILLED to have the chance to do a giveaway of these exact toys for you guys!!