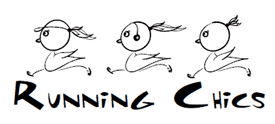 "Because life is a race, and you deserve to be comfortable!"
I'm sure you are wondering "who or what are Running Chics?"

Running Chics is a company that offers a huge variety of clothes and accessories for women and children! I do believe that they have something for everyone, no matter what style you prefer…Running Chics probably has it!
Every single bit of the Running Chics inventory is designed just for you! It is practical, dependable, stretchy, breathable, comfortable and fashionable all at the same time!
Let's start with the pants!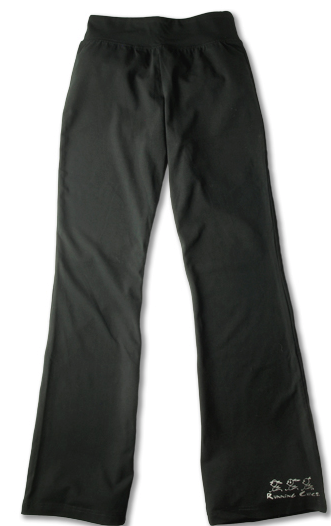 8.0 oz., 87/13 cotton/Spandex, 2 1/2″ coverstitched two-piece flat waistband with elastic. Contoured fit with slightly flared leg opening. 31 1/2″ inseam on medium pants. Coverstitched bottom hem.
I was thrilled to receive a pair of these awesome pants! They cost $40.00 and come in 4 different colors with your choice of a ton of Chic logos! I went with the running chic logo because they don't have a Zumba one :/ 
The Bella Yoga Pants from Running Chics are SUPER soft and extremely comfortable! They fit well around the waist I won't even go into the length…umm..let's just say I'm only 5 foot tall and nothing really fits like it is supposed to and are wonderful to workout in. They stretch with me, without feeling like they are going to fall down! I don't have any pictures of me in these…well I started to take some pictures but then I realized that you couldn't see the logo because I'm too dang short and they bunched up at the bottom…so umm…yeah sorry no pictures of me in them!
Next, let's check out the top!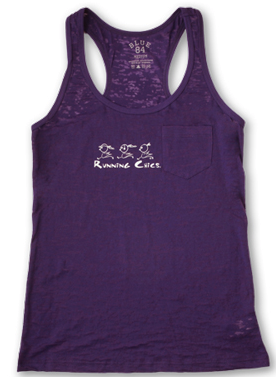 Enjoy this burnout tank top on a hot day for extra coolness. This is a stylish racerback tank with a left chest pocket. The Burnout Tank Top costs $30.00
I adore racerback tops! They are just perfect for working out and even lounging around the house! So of course I was thrilled to get the chance to review this one! It is light weight and loose fitting! It flows with me as I work out but doesn't get in the way. It is long enough that I don't have to worry about my belly showing during a good Zumba hour, which is a big deal for me!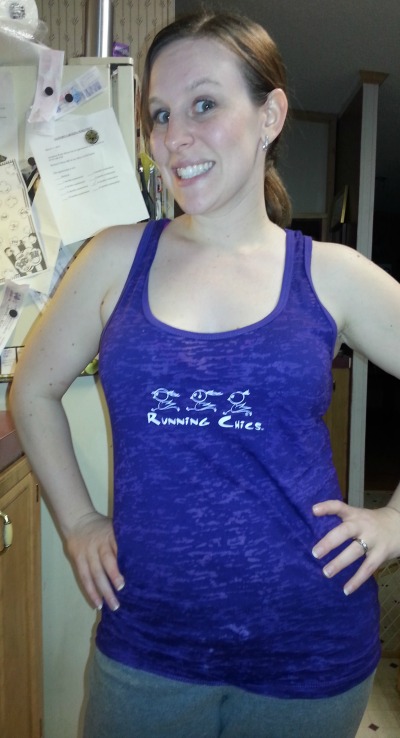 No laughing at how rough I look! This was after an hour weight circuit at the gym and then another hour of Zumba!
Lastly, let's check out the Little Chics products!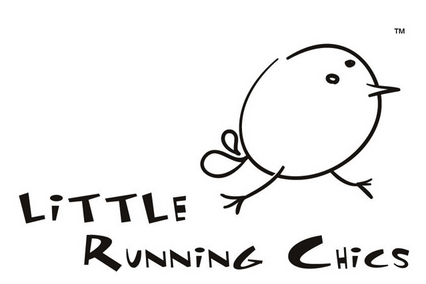 Emalee was super thrilled to be able to be a part of this review! She fell in love with the shirt and the bag that we received within moments of me unpacking them!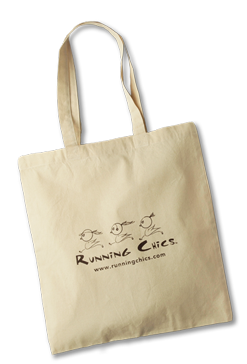 She has worn this shirt a ton of times and it has held up beautifully to her rough play and all the washes! It is super soft and a beautiful color! It fits well and is long enough that I don't have to worry about her little belly showing when she is outside running around like a crazy person.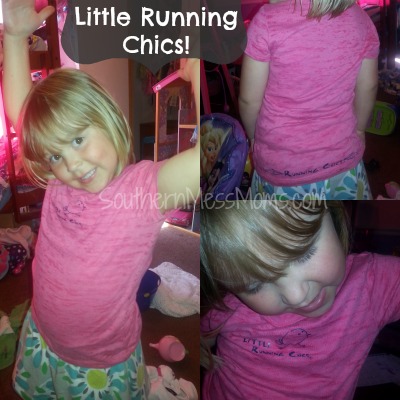 Overall, I am totally in love with the Running Chics brand and would love to check out even more of their products! Since it's almost summer I may try to get my hands on a pair of shorts to go with my awesome tank!
Don't forget to Connect with Running Chics: