Disclaimer: This post may contain affiliate links that I receive commission or payment from in exchange for referrals. SouthernMessMoms is a participant in the Amazon Services LLC Associates Program, an affiliate advertising program designed to provide a means for sites to earn advertising fees by advertising and linking to Amazon.com.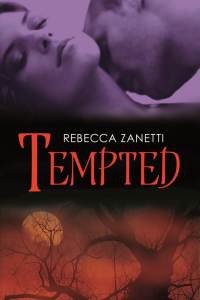 Book Length: 90 pages
Main Characters: Sarah Pringle and Max Petrovsky

Sarah Pringle has to put her life as a happy school teacher on hold in order to run from a mental institution that her vindictive half-brother has put her in. Unfortunately for her, the only self-defense she knows is "run and hide"! She has monsters on her heels and is running out of places to hide…
Lucky for Sarah, she now has an even bigger and sexier monster on her side…Max Petrovskey! He is on the top of the list of alpha males you want to guard your back and he knows exactly what Sarah is running from. It's a good thing that Max knows how to do his job because as soon as he sees her something primal kicks in and an undeniable red-hot desire forms. Now if only Max could tell Sarah he is a vampire…things might turn out okay!

FINALLY! A dark protectors book I totally loved! Max did it right! He provided the perfect balance between dominance/alphamaleness and sweet understanding. I was super thrilled to finally read one of these that followed the awesome story line and yet didn't make me want to throw it away any time a sex scene popped up.
I totally loved this book! I honestly just wish it wasn't a short half book. I like Max a lot and greatly enjoyed learning more about him. It was nice to see that these vampire men can have a soft romantic side mixed in there. Don't get me wrong, this book is full of alphamaleness just like the others, it is just balanced with a little guilt, caring and acceptance. The only time Max goes all "you will do what I say no matter your feelings" is when she puts herself in danger….I am totally fine with that!