Welcome to the world of the Crovirs and the Bastians, two races of immortals who can survive up to sixteen deaths and once ruled an empire that stretched across Europe, Asia, and North Africa. Engaged in a bloody and savage war since the very dawn of their existence, it was not until the late fourteenth century that they reached an uneasy truce, following a deadly plague that wiped out more than half of their numbers and made the majority of survivors infertile. 
Join a group of exceptional, modern-day immortals and humans as they embark on a series of fast-paced, action-packed, life-changing adventures that will uncover lost bonds and bring them to the conclusion of a journey that began many millennia ago, in a long forgotten time and place.
SERIES PAGE on GOODREADS – https://www.goodreads.com/series/103537-seventeen 
a Rafflecopter giveaway




Greene's Calling is the third book in the Seventeen series. I love that each book in this series focuses on a different character, it makes them stay intriguing and keeps me wondering who will get a story next. If you are a fan of books that run along the lines of military men, man-hunts, ancient secrets, supernatural, with a ton of action packed pages…then these books are for you! 3 stars may make you think that I didn't like it…there you would be totally wrong…to me 3 stars means that, while it wasn't a page turner that kept me up until the wee hours of the night reading, I did like it. I enjoyed the reading and would gladly read the next in the series.
These books do action…and they do it well! They are filled with realistic and hard core fights that, while may be a little bit over the top, are awesome to read. I found it really easy to see the scenes of the book play out in my head and was even flinching and wincing when things got tough. 
It is easy to see that Starrling did a ton of research for her books and Greene's calling is no different! She has created a world that makes you wonder if there really are a few hot immortals out there saving the world and kicking ass! I found this book particularly fun to read due to the added bonus of the relationship Conrad had with a woman from his past. 
This book is filled with mystery, action, and a touch of love! I definitely recommend adding it to your reading shelf!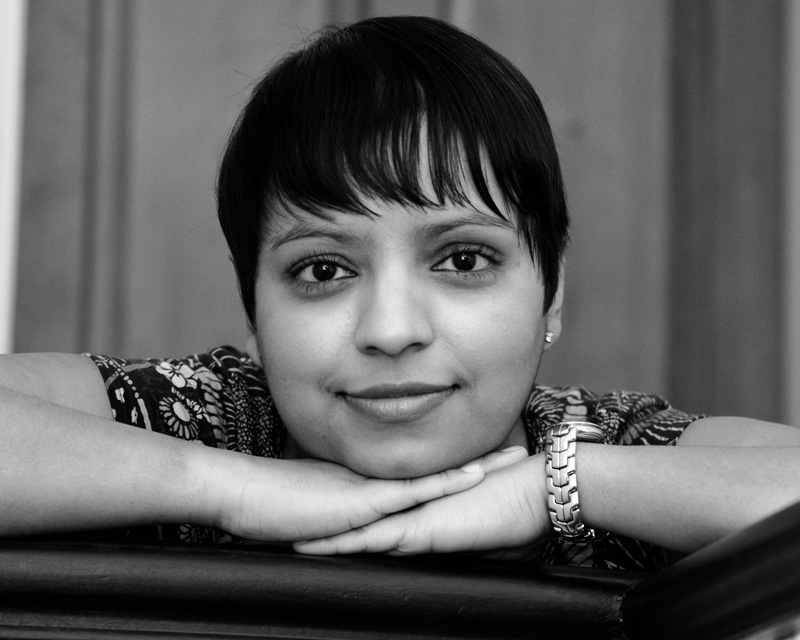 AD Starrling was born on the small island nation of Mauritius in the Indian Ocean and came to the UK at the age of twenty to study medicine. After five years of hard graft earning her MD and another five years working all of God's hours as a Pediatrician, she decided it was time for a change and returned to her first love, writing.
Her debut novel Soul Meaning (Seventeen Book #1) has won and been nominated for several awards, as has her second novel King's Crusade. 
She currently lives in Warwickshire in the West Midlands, where she is busy writing the next installment in the series. She still practices medicine. AD Starrling is her pen name.
To find out more, please visit her at:
Goodreads | Twitter | Facebook | Website
Describe your book/series in 15 words or less!
Exceptional immortals uncover long-lost bonds through live-changing adventures that conclude a millennia-long journey.

When did you know that you wanted to be a writer? 
When I was twelve years old, after my father thrashed a creative writing essay I had done for my English class. As I was incredibly stubborn even at that young age, I went and wrote several more stories just to spite him. I kinda never stopped.
We all need a hero! Tell us about your protagonist(s)? Was there a real-life inspiration behind him or her?
Conrad Greene has a bit of me in him, in the sense that he is a healer, like I am in my other profession. Otherwise, I would say that my protagonists generally have core values and personality traits that I admire. They also have their negative qualities, which often make their other halves want to slap them. No hero or heroine is perfect and should never be.
Where is your favorite place to read?  To write?
My favorite place to read is in bed. Alternatively I have a lovely French chaise longue in my study which makes for a great reading spot. My other favourite place is on a sun lounger, in front of the sea, in the Caribbean. Nothing beats that last setting.
As for writing, I love my treadmill desk and the sit-down desk in my study. But I have written in plenty of other places, including trains, planes, airport lounges, that sun lounger in the Caribbean, and on nightshift when I've had a quiet moment.

What song would be the theme for the movie version of ​Greene's Calling and why?
Die Trying by Art of Dying, from their Vices and Virtues album, would be my first choice. For me, this song tells you everything you need to know about Conrad Greene and his story.

Tell us a little bit about your cover art. Who designed it? Why did you go with that particular image/artwork?
All the covers for the series thus far were designed by Glendon Haddix of Streetlight Graphics. Glendon owns Streetlight Graphics with his wife Tabatha, who is also an author.
When I sent Glendon the brief for the Greene's Calling cover, I had a very specific image in mind. I wanted my readers to see Conrad in an action pose, down on one knee, with his staff weapon in hand and his birthmark evident. It took us a long time to get to the final version of that cover and I absolutely love the feeling of strength and mystery it evokes.

What book are you most proud of so far? 
Soul Meaning is the one I'm most proud of as I never thought I could write in that genre. To me, Soul Meaning is proof that an author can write in multiple genres.
Who is your favorite character in the series? Why?
For the published series thus far, Conrad Greene wins my vote just a smidgen ahead of Lucas Soul and Alexa King. If I walked into a bar and saw those three, I would undoubtedly talk to Conrad first. He seems the most approachable of the lot and I believe this stems from his experiences as an undercover operative and a general in the Bastian Corps. Alexa King just plain scares me. As the ultimate immortal warrior, she is meant to be hard and calculating. Obviously, this all changes when her other half enters her life. Lucas Soul is so goddamned awesome that I would feel too intimidated to do much more than squeak a weak hello to the man.
Without giving too much away, there is another character in the series who has since completely stolen my heart. You don't get to meet him until Book 4. I would quite happily have this character's babies.
What was your favorite chapter (or part) to write and why?
There are many exciting scenes in Greene's Calling that I had an absolute blast writing, from the plane crash that triggers the whole adventure to the final battle. But the chapters that had my heart pounding and my mouth dry while I was writing them were the FedEx Field action scenes, principally the conclusion of the chase involving Conrad and Laura. I doubt many readers saw that one coming.

If you couldn't be a writer what would you be?
I suppose I would stick to being a doctor.

What is the best piece of advice you have ever received (about writing or anything in life)?
You're in this for the long haul. Buckle down and get on with it.
What's next for you?
I am currently writing the fourth book in the series. It's very exciting, with a whole host of extraordinary characters. I am also rewriting a light-hearted fantasy novel which I originally completed in 2007.

Is there anything else you'd like to say?
I hope the series continues to gain readers and fans. I love hearing from you guys, so don't hesitate to approach me via the website, Twitter, Facebook, or Goodreads. Oh, and I have some nice surprises on the website for those who have read the books. Check out the Bonus section 😀
Now for a few silly ones 🙂 Please feel free to answer as many or as few of these as you would like (Silly Selfies are always a fun addition!)

If you could have any one toy what would it be? Why?
I would quite like a Robot Dog. Preferably one that can cook, edit, and keep me from procrastinating on the internet.
What books are on your nightstand or by your chair?
My Kindle Paperwhite lives under my pillow. It currently has some 52 unread books on it. I keep adding them faster that I am reading them! I also re-read a lot and I'm currently enjoying Gerald Durrell's My family and Other Animals.
If you could have one super power what would it be? Why?
I would love to be able to influence people's minds.Not to make them do things I want them to do, but to open their eyes to the terrible things they do to each other.I'm thinking specifically of Syria, the Middle East in general, Africa, and the Ukraine.
What would I find in your refrigerator right now? 
Eggs, cheese, olives, pickles, mango chutney, milk, juice,onions, grapes. I seriously need to shop…
If your book/series was a dessert, what would it be and why? 
It'd be a sticky toffee pudding with vanilla or honey ice cream.It's rich, with both spice and sweetness. Okay, now I can't stop thinking about sticky toffee pudding…
What do you think about when you are alone in your car?
Since I'm pretty much always listening to the playlist of the current book, I have to say my work in progress. It's amazing how many great ideas I've had driving up and down the M1 motorway 😀
What song best describes you? Why?
Be Yourself  by Morcheeba. It's kinda of what I'm aspiring to do in life.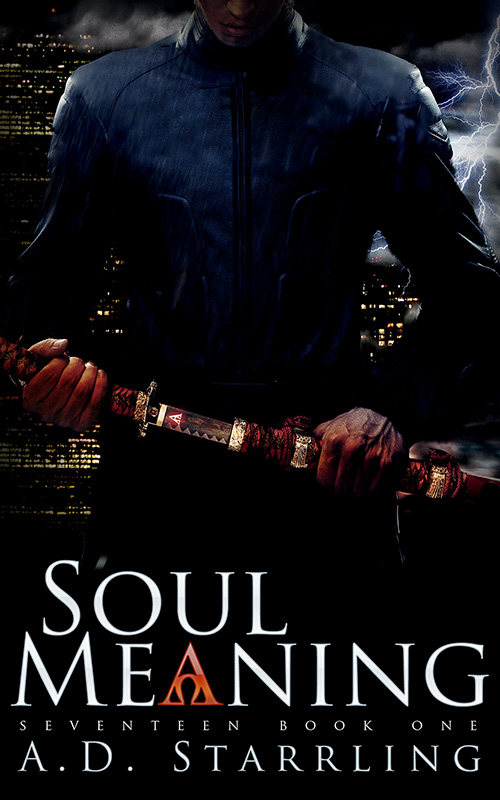 SOUL MEANING
Number of pages: 380
Genre – Urban Fantasy / Action / Mystery
Published – Second Ed – June 10, 2014 (First ED – July 12, 2012)
'My name is Lucas Soul.
Today, I died again.
This is my fifteenth death in the last four hundred and fifty years.'
The Crovirs and the Bastians. Two races of immortals who have lived side by side with humans for millennia and been engaged in a bloody war since the very dawn of their existence. With the capacity to survive up to sixteen deaths, it was not until the late fourteenth century that they reached an uneasy truce, following a deadly plague that wiped out more than half of their numbers and made the majority of survivors infertile. 
Soul is an outcast of both immortal societies. Born of a Bastian mother and a Crovir father, a half breed whose very existence is abhorred by the two races, he spends the first three hundred and fifty years of his life being chased and killed by the Hunters.
One fall night in Boston, the Hunt starts again, resulting in Soul's fifteenth death and triggering a chain of events that sends him on the run with Reid Hasley, a former US Marine and his human business partner of ten years. When a lead takes them to Washington DC and a biotechnology company with affiliations to the Crovirs, they cross the Atlantic to Europe, on the trail of a French scientist whose research seems intrinsically linked to the reason why the Hunters are after Soul again.
From Paris to Prague, their search for answers will lead them deep into the immortal societies and bring them face to face with someone from Soul's past. Shocking secrets are uncovered and fresh allies come to the fore as they attempt to put a stop to a new and terrifying threat to both immortals and humans. 
Time is running out for Soul. Can he get to the truth before his seventeenth death, protect the ones he loves and prevent another immortal war?
If you like fast-paced, action-packed thrillers with a supernatural twist, download a sample or buy Soul Meaning now.
"James Bond meets Highlander = Fantastic. Soul Meaning, A.D. Starrling's debut novel, launches a high-octane paranormal thriller." Bestselling & Award-Winning Science-Fiction Author Jade Kerrion
"Warning – Do not read if prone to seizures. Intense, non-stop action. Smart & well researched story-line. Villains and Heroes to love. This story is one to hit the immortal and classic spot on the bookshelves. It is so promising there is no where but up to go." Cabin Goddess
"AD Starrling has written a high-octane debut to what looks like a great series. If you are a fan of the "Highlander" movies and TV shows, then "Soul Meaning" will definitely be a welcome treat." The Kindle Book Review
˃˃˃ WINNER FANTASY CATEGORY NATIONAL INDIE EXCELLENCE AWARDS 2013<<<
˃˃˃ FINALIST ADVENTURE CATEGORY NATIONAL INDIE EXCELLENCE AWARDS 2013<<<
˃˃˃ FINALIST ACTION-ADVENTURE CATEGORY NEXT GENERATION INDIE BOOK AWARDS 2013<<<
˃˃˃ HONORABLE MENTION GENERAL FICTION HOLLYWOOD BOOK FESTIVAL 2013<<<
BUY LINKS
o   US – http://www.amazon.com/Soul-Meaning-Seventeen-AD-Starrling-ebook/dp/B008L8IU8C
o   UK – http://www.amazon.co.uk/Soul-Meaning-Seventeen-AD-Starrling-ebook/dp/B008L8IU8C
o   CA – http://www.amazon.ca/Soul-Meaning-Seventeen-AD-Starrling-ebook/dp/B008L8IU8C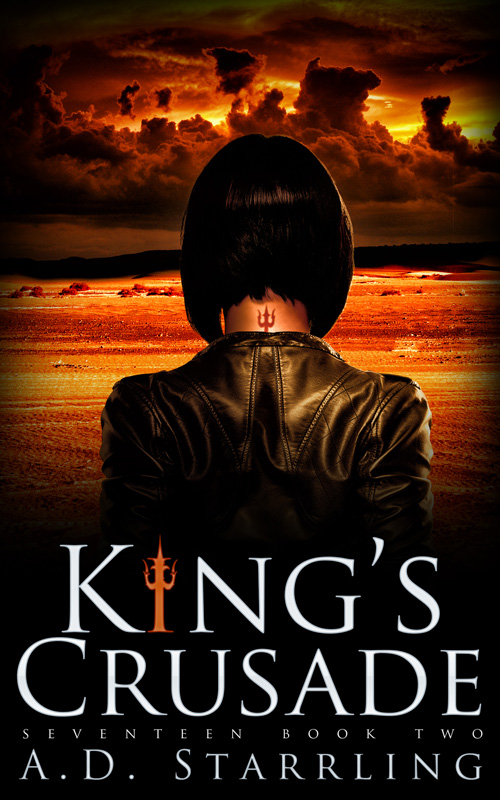 KING'S CRUSADE
Number of pages: 380
Genre – Urban Fantasy / Action / Mystery
Published – Second Ed – June 10, 2014 (First ED – July 12, 2012)
FROM THE AWARD WINNING AND AWARD NOMINATED SERIES SEVENTEEN
The perfect immortal warrior. 
A set of stolen, priceless artifacts. 
An ancient sect determined to bring about the downfall of human civilization. 
The exciting, action-packed follow-up to Soul Meaning and the second installment in the supernatural thriller series, Seventeen.
When a team of scientists unearth scriptures older than the Dead Sea Scrolls in a cave in the Eastern Desert mountains in Egypt, a mystery lost to the tides of time is uncovered. Heading the expedition is Dimitri Reznak, the Head of the Crovir Immortal Culture & History Section. But the monumental discovery is spoiled by evidence of looting and half the priceless artifacts Reznak has been seeking for centuries have disappeared. 
Alexa King is a covert agent for the Crovir First Council. When she is approached by her godfather for a mission that could help elucidate the enigma of her lost past, she finds herself delving into the dangerous and shadowy world of secret religious societies. Assigned by Reznak to assist her is Zachary Jackson, a gifted human and Harvard archaeology professor. 
In their search for the missing artifacts, King and Jackson stumble upon the existence of a deadly sect whose origins are as mystifying as the relics they are searching for. From North Africa to the doors of Vatican City itself, they unveil a centuries-old plan that aims to shatter the very structure of civilized society.
With the help of Reznak and a group of unexpected allies, King and Jackson must stop the enemy and uncover the astonishing truth behind the missing artifacts and King's own unearthly origins before all is lost.
>>>WINNER ACTION/ADVENTURE CATEGORY NEXT GENERATION INDIE BOOK AWARDS (2014)<<<
o   US – http://www.amazon.com/Kings-Crusade-Seventeen-AD-Starrling-ebook/dp/B00CICVP9I 
o   UK – http://www.amazon.co.uk/Kings-Crusade-Seventeen-AD-Starrling-ebook/dp/B00CICVP9I 
o   CA – http://www.amazon.ca/Kings-Crusade-Seventeen-AD-Starrling-ebook/dp/B00CICVP9I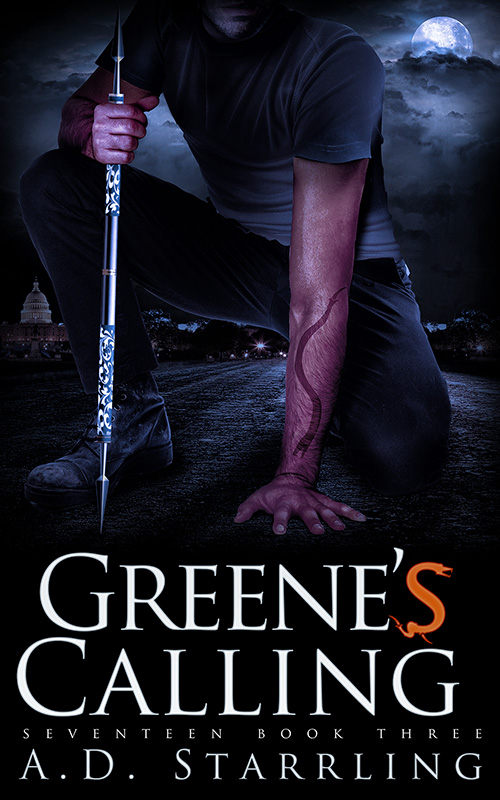 GREENE'S CALLING
Number of pages: 392
Genre – Urban Fantasy / Action / Mystery
Published – June 16, 2014
FROM THE AWARD WINNING AND NOMINATED SERIES SEVENTEEN.
An immortal healer.
An ancient legacy reborn.
A chain of cataclysmic events that threatens to change the fate of the world. 
When a plane crashes in the Amazonian swamp where Conrad Greene is attempting to live out the rest of eternity, the jaded immortal who was once one of the Bastian First Council's greatest assets stumbles across a conspiracy involving the recently elected president of the United States.
Caught in the middle of the intrigue is US Secret Service agent Laura Hartwell, the one immortal on Earth most likely to put a bullet through Greene's skull.
Greene is coerced into returning to the life he had left behind by the leader of the Bastians and reluctantly agrees to assist the Americans in their investigation. As disturbing incidents start to unfold around the globe, Greene and a team of elite human and immortal agents must track down an elusive organization hell-bent on shifting the power balance of the world.
Can Greene stop the deadly countdown that threatens to alter the course of human history and regain the trust of the woman he loves?
The riveting and fast-paced third installment in the award-winning, supernatural thriller series Seventeen is finally here.
BUY LINKS
o   (US – http://www.amazon.com/Greenes-Calling-Seventeen-AD-Starrling-ebook/dp/B00K00E0XI )
o   (UK – http://www.amazon.co.uk/Greenes-Calling-Seventeen-AD-Starrling-ebook/dp/B00K00E0XI )
o   (CANADA – http://www.amazon.ca/Greenes-Calling-Seventeen-AD-Starrling-ebook/dp/B00K00E0XI )
iTunes – https://itunes.apple.com/us/book/greenes-calling-seventeen/id885945199?mt=11