"I participated in a campaign on behalf of Mom Central Consulting (#MC) for 

Urbini

. I received a product sample to facilitate my review and as a thank you for participating."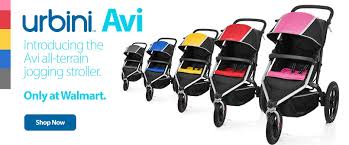 I recently received the Urbini Avi Jogger and could not be happier! It was amazingly simple to put together, requiring ZERO tools to get the job done in less that fifteen minutes. The instructions were clear and easy to follow and allowed my 5 year old and I to get the job done easily. I was honestly very worried about set up when it came to the stroller, however, I was pleasantly surprised!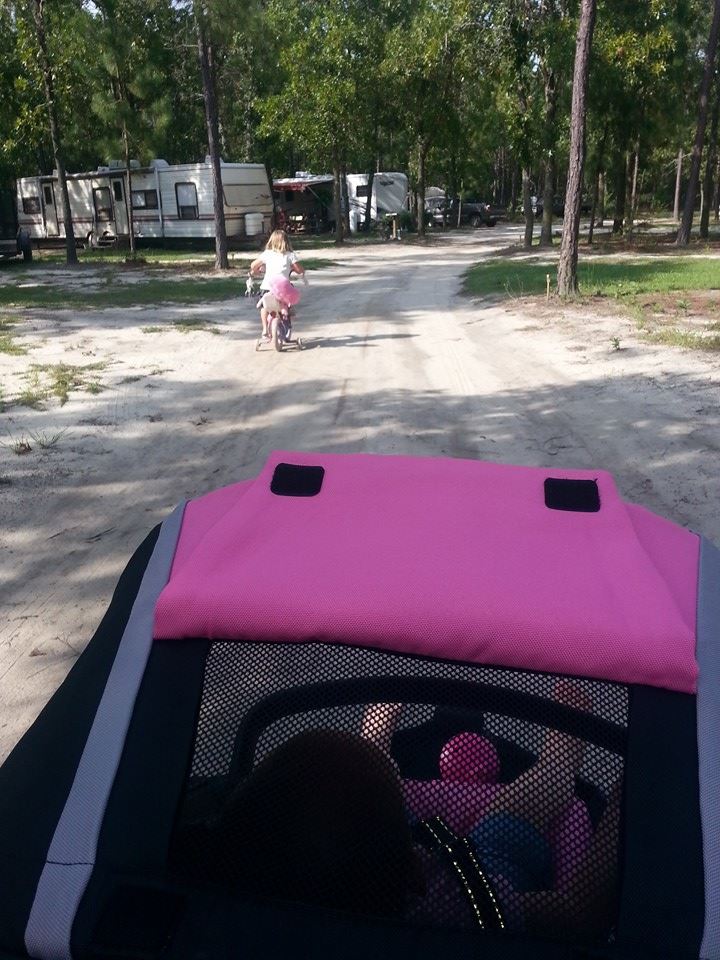 I live on a dirt road, some places are deep deep sand…almost as if walking on a beach. So far no stroller has ever worked well here. The wheels get
stuck side-ways and I end up getting one heck of a full body workout just trying to take a short walk around our farm. Surprisingly, the Urbini Avi Jogger solved my problem! It is definitely all terrain! My 5 year old was able to EASILY push this stroller through even the thick sand (she likes to help push her sister hehe) and over the typical dirt road it was like pushing air! I was amazed!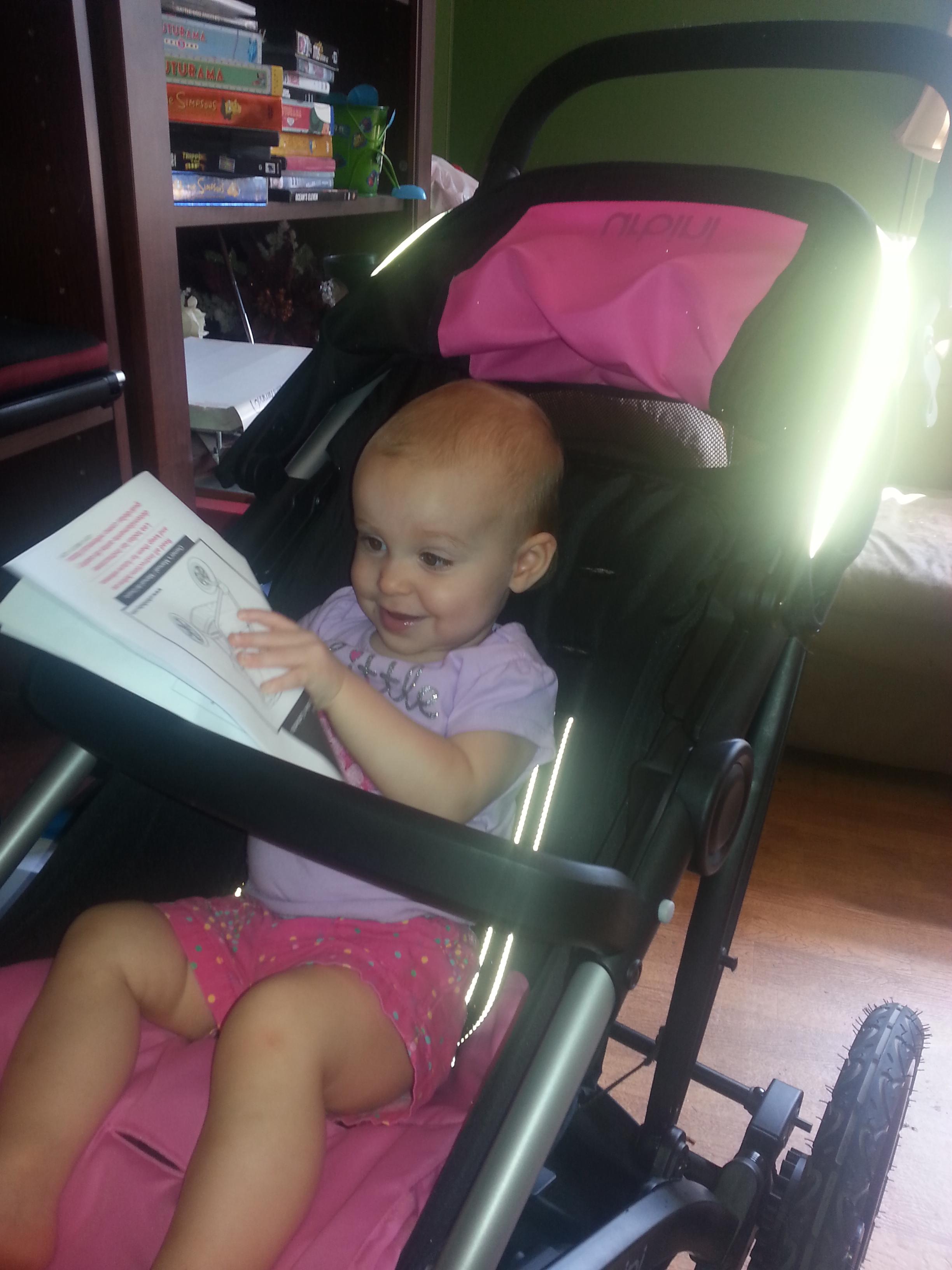 I then decided it was time to see how it would do on a trail walk. Again, I was speechless! The Urbini Avi Jogger managed to get over roots and hills with little effort on my part and my daughter wasn't shaken up or uncomfortable at any point. Heck she keeps begging me to get back in the thing! The mixture of the spring shocks and the huge well gripping tires made the trail walk effortless and relaxing!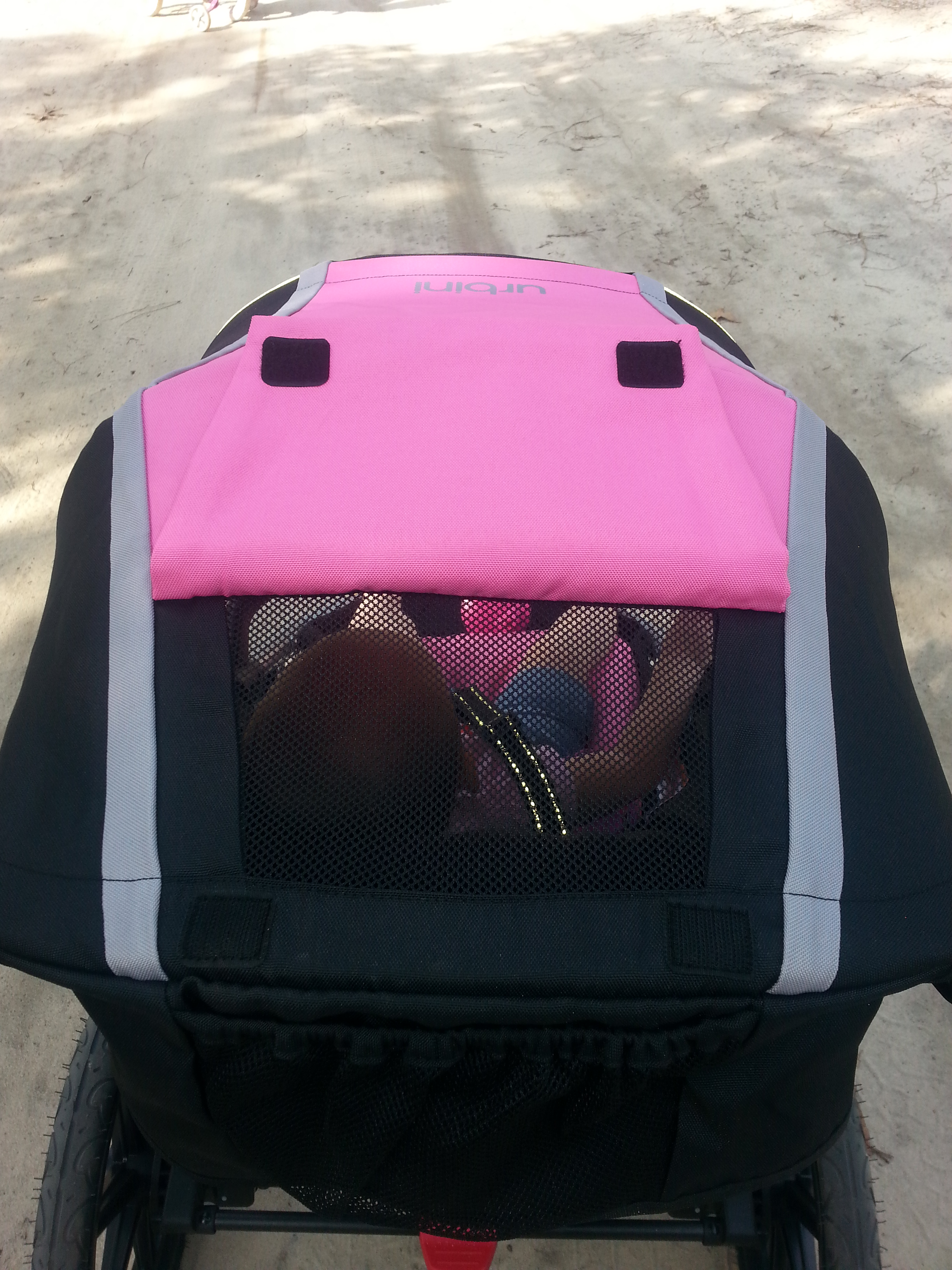 So now for the Jogging part 🙂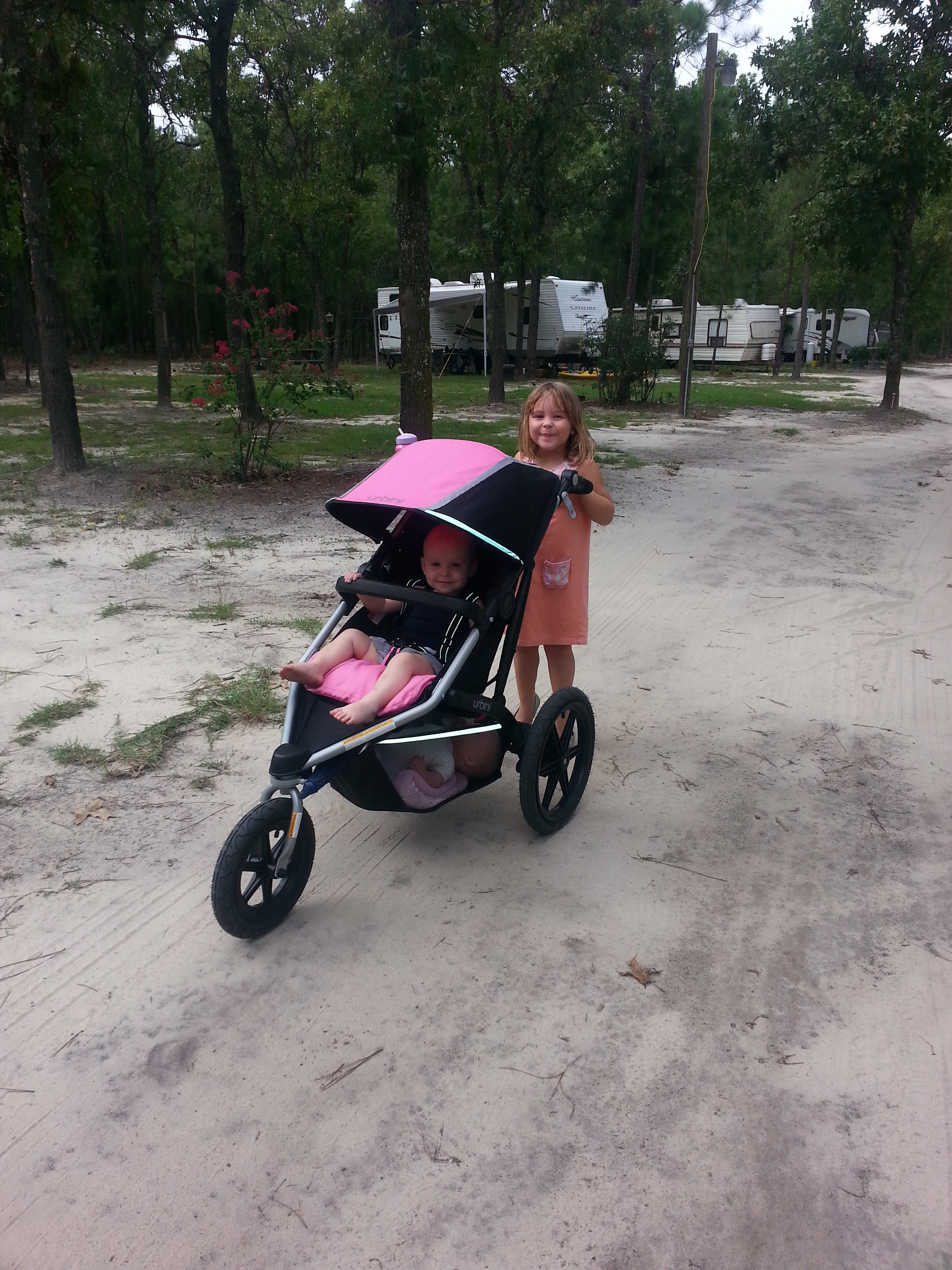 I love that the front wheel locks so that I don't have to worry about the stroller flipping over easily. Also, the strap was a nice addition. Making it easier to trust that while jogging I won't have issues while going down hill. The adjustable handle bar made it so that my hubby or I (I'm extremely short) can comfortably push the stroller while jogging or walking. (Heck the handle adjusts low enough that my 5 year old could comfortably push it!) Having the little mesh window on top allowing me to see in to check on the baby made it a lot easier to not have to stop every few minutes. She could see me and that kept her happy.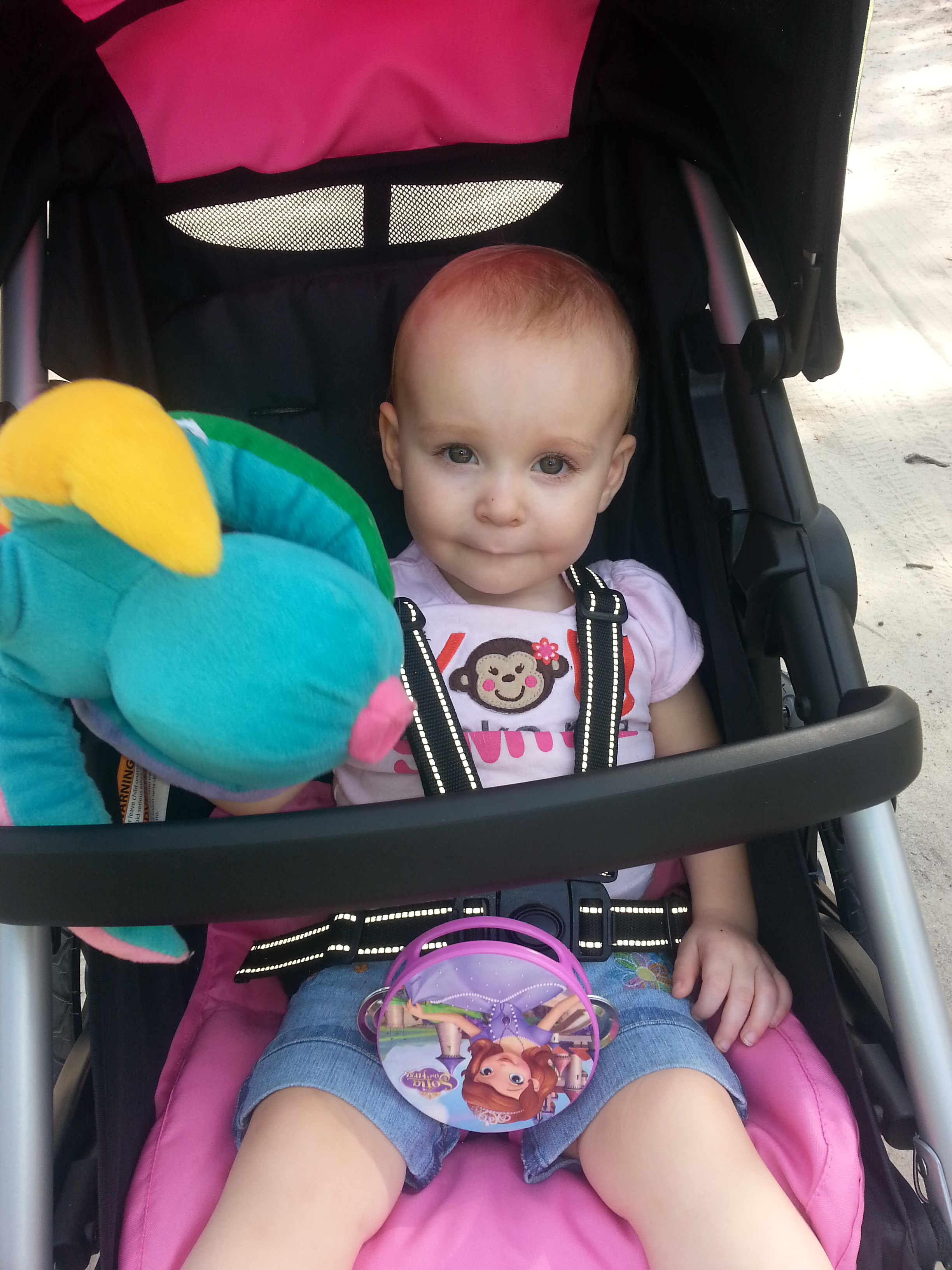 Over all this stroller ROCKS! It works epically on all terrains and makes jogging with a stroller effortless! (My 5 year old tested it out, seeing as the stroller says up to 65lbs. She fit comfortably and I was able to push her just as easily as her sister!) Be sure to check out my review on Walmart.com and give it a like if it's helpful!