Reviews & Giveaways sheets for the NEW FREE BLOG PLANNER!!

I got two of the additions to the planner ready!
First I did a sheet to keep up with REVIEWS. Here you can easily track when you receive items and when the review is due as well as other important information. I honestly think I need to tape this one the the wall beside my door lol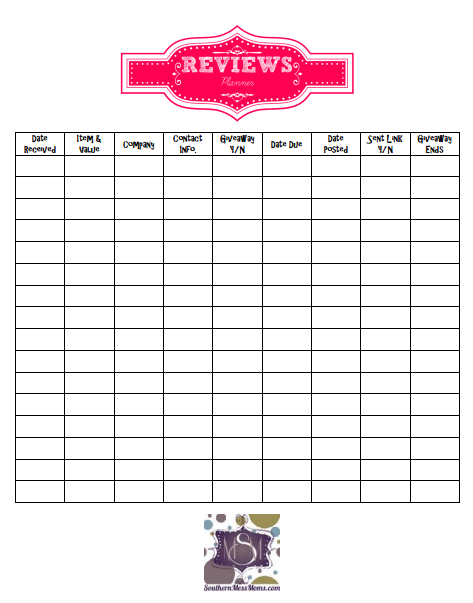 Next, I did one for GIVEAWAYS. I use this to keep up with all the great information you need for giveaways. When it's supposed to start and end as well as how the entries were!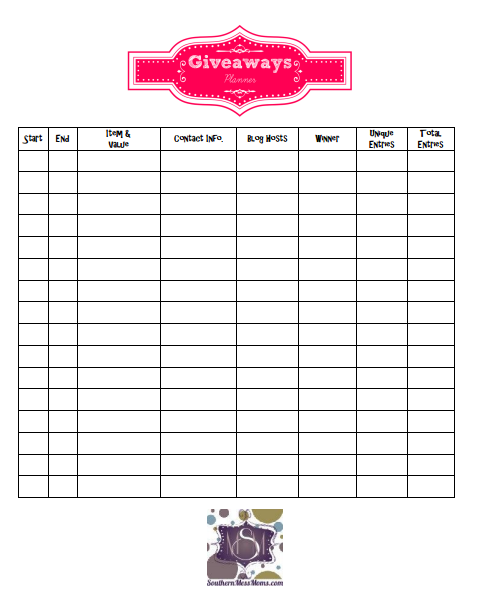 Alright guys! There you have 2 more FREE PRINTABLES! Please let me know if you have an idea for another sheet that you would like to see added to the planner 🙂