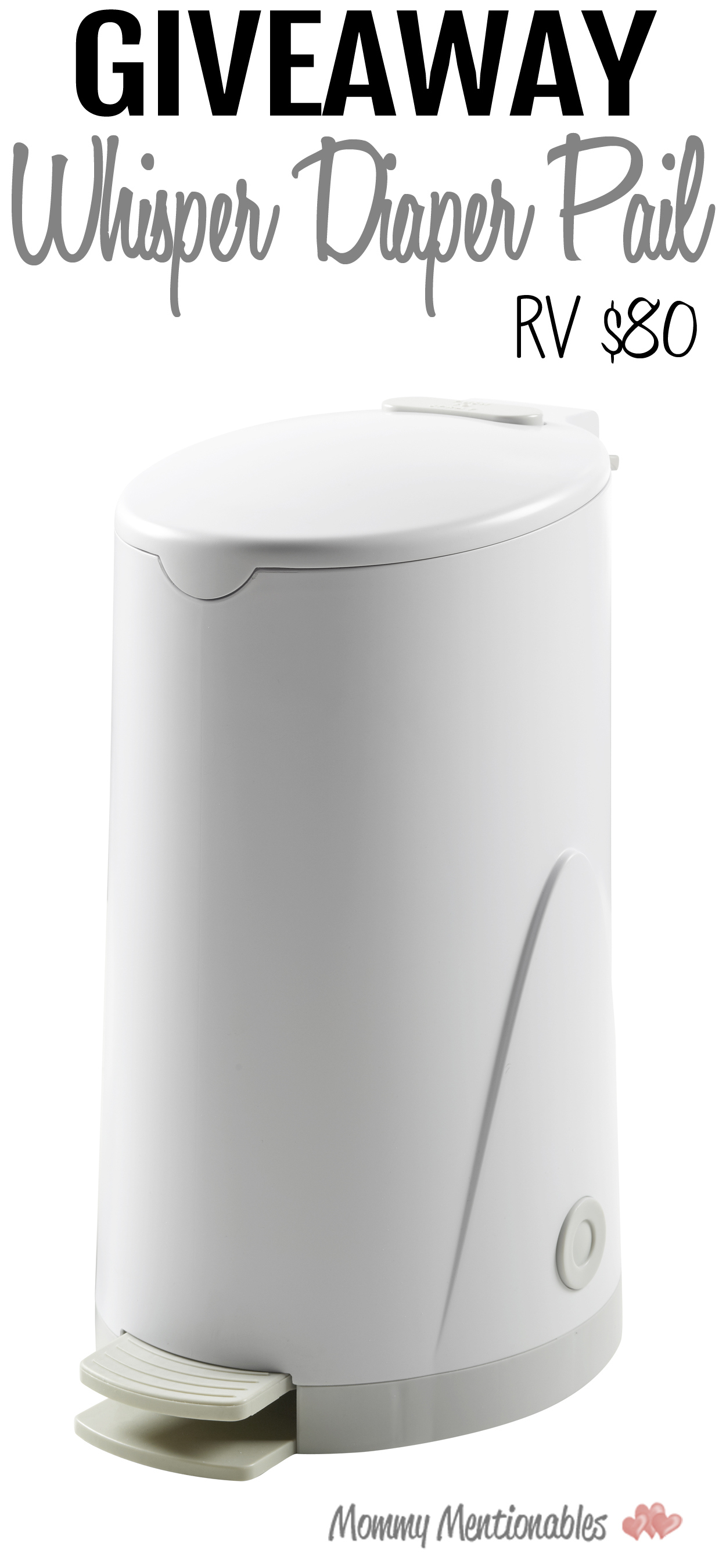 "
Melanie from Mommy Mentionables is sharing an amazing giveaway with you guys! Be sure to check out the full review!
"So here is how the Whisper Diaper Pail works to eliminate these dirty diaper odors.
Just before changing your baby's diaper, press the gray spray button at the back of the lid to release a burst of atomized ODOGard® Spray Technology molecules inside the diaper pail across the open end of the kitchen liner bag.  As the molecules in this thick mist begin to drop down into the liner bag, they go to work to ATTRACT any odor molecules to create an irreversible bond to TRAP the odor, and then LOCK  it away.  After dropping the fresh dirty diaper in the pail and closing the lid; give another press to the spray button to coat that fresh diaper and lock its odors away, too."
Now is your chance to enter to win your very own!!
a Rafflecopter giveaway