Disclaimer: This post may contain affiliate links that I receive commission or payment from in exchange for referrals. SouthernMessMoms is a participant in the Amazon Services LLC Associates Program, an affiliate advertising program designed to provide a means for sites to earn advertising fees by advertising and linking to Amazon.com.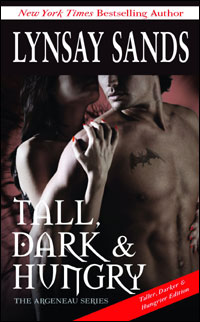 Book Length- 386 pages
Main Characters- Bastien Argeneau and Terri Simpson
Click here for the full series review!

"It bit: New York hotels cost an arm and a leg, and Terri had flown from England to help plan her cousin's wedding. The new in-laws offered lodging. But they were a weird bunch. There was the sometimes-chipper-sometimes-brooding Lucern, and the wacky stage-actor, Vincent. (She couldn't imagine Broadway casting a hungrier singing-and-dancing Dracula.). And then there was Bastien. Just looking into his eyes, Terri had to admit she was falling for him – someone even taller, darker and hungrier than the other two. She was feeling a mite peckish herself. And if she stayed with him, those bloodsucking hotel owners wouldn't get her!"


This book was one of those where I often found myself wanting to yell at the characters!! It had me in tears on several occasions and laughing just as often! It was a roller coaster ride of a story to say the least. The series is getting better and better with every book that I read! I am so attached to each and every family member and cannot wait to continue reading and learning about this interesting and sporadic family.
Bastien has always and will always be the go to guy for the Argeneau clan. When someone needed to step up and take over the family business he was ready for the job. When his brother is getting married and need some help with a few errands to get things ready he is there to lend a hand. I mean really how much trouble could it be to let his new sister-in-law's cousin stay with him for a few days. Heck the apartment has a lot of rooms, a maid/cook and he is rarely there. They probably won't even see each other. Or at least that is how he assumed it would go…but hey we all know what assuming does right? Once he has agreed to let her stay and to help with the last minute preparations all sorts of things start to go wrong! This means that he and Terri will be spending a heck of a lot of time together in the near future…which leads to some tender and sexy moments. Both characters have been hurt in the past which causes them to be cautious with one another throughout the story and makes the ending bitter sweet.
The family dynamics that are starting to play out in these books are simply hysterical and mesmerizing! If I could give this book more than five stars I think that I would!!