Well…after a sum total of 6 days…count them SIX!
I am finally ready to brave the trails and go for a walk with my girls again! Not going far…just to the farm!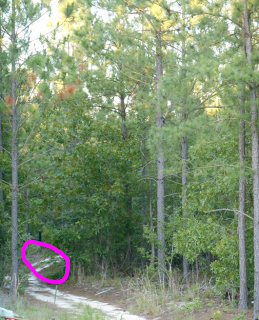 He was right about there!!
I haven't decided if I am going to take the back road or not…that dang snake still has me frazzled!
Goes to show there is still a HUGE difference in "Knowing" and "KNOWING"!
For those of you that needed a reminder of why I haven't walked outside for 6 days!