Disclaimer: I was given the products in this post for the purpose of a review. I was not paid in any way to write this review. All opinions are my own. This post may contain affiliate links that I receive commission or payment from in exchange for referrals. SouthernMessMoms is a participant in the Amazon Services LLC Associates Program, an affiliate advertising program designed to provide a means for sites to earn advertising fees by advertising and linking to Amazon.com.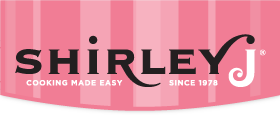 When I was given the opportunity to do a review of Shirley J Mugging mixes and cookie mixes I just couldn't pass it up.
Most of you probably know that I am a horrible cook and tend to make a huge mess when I try. However, Emalee and I love to cook together…Shirley J definitely made it easy for us both!
I was expecting to get one or two mixes to try and be able to give you guys an idea about how it worked and if it tasted good or not. However, I ended up with a HUGE box filled to the brim with every mix they sale as well as two of each cookie mix! I even got several mugs to cook with!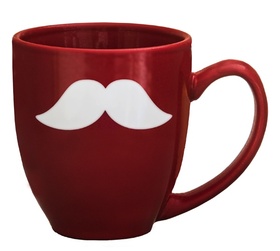 How cute is this Santa Mustache mug?!?
Seriously…I think Mrs. Shirley J is trying to make me gain back all the weight I lost! hehe
Honestly, I was a little skeptical of these mixes. I mean…how good could a quiche made in the microwave be…
UMM….IT'S AMAZING!
Best dang quiche I have had in a long time and I didn't even make a mess or hurt myself making it!
I added the required eggs and cheese to the mix as well as a little bit of chopped spinach…it was super yummy!!
Of course…I didn't actually try the quiche first…I sort of…maybe…probably started with the Chocolate Brownie Cake!
I took them up on some of the suggestions at the end of the instructions and added some chocolate chips and marshmallows to the mix! hehe Let's just say I felt slightly ashamed of myself when I finished off the mug!
Ohmigod! Guys! This was the most delicious chocolate cake ever!!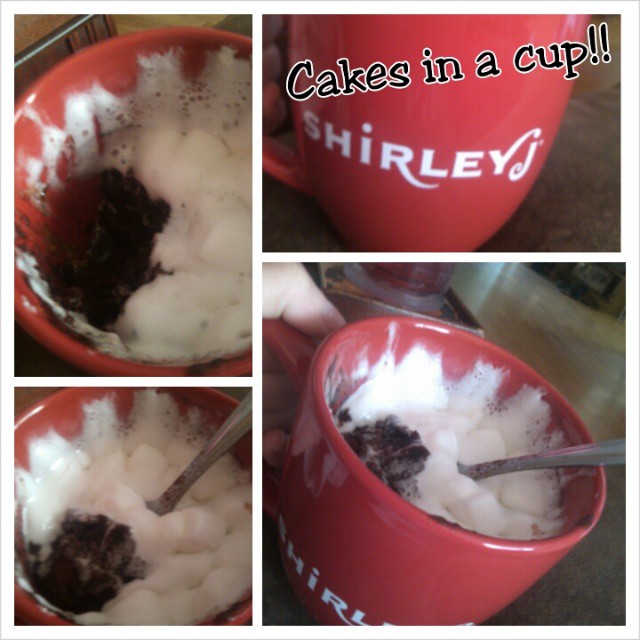 I ADORE the fact that each of these mixes is perfectly portioned for one person. To top it off, I had to pinch myself to make sure that I wasn't dreaming when I tasted my Brownie Cake as I looked around my SPOTLESS kitchen!
You have got to be kidding me?!?
A scrumptious chocolate cake…and NO CLEAN UP?!? Oh heck yeah! This is one happy mommy!
To make matters even better….Shirley J Mugging isn't just about sweets! They have the quiche I mentioned earlier, country corn bread (tastes pretty dang close to me) and no-pan pancakes!
Emalee was thrilled when she got to mix up her very own cup of pancakes and cook it all on her own!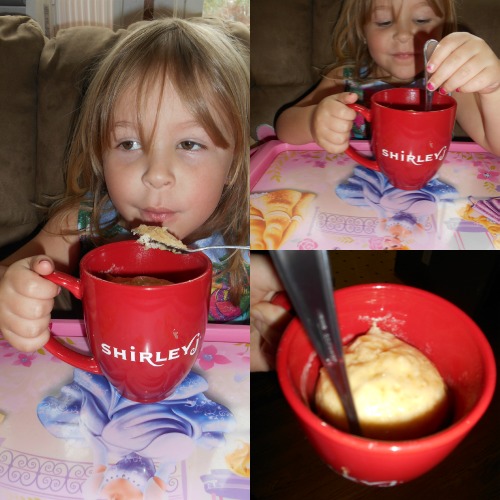 Then I started thinking about all that dang cookie mix I got!
What in the world am I going to do with two of each?!? One bag makes 30 cookies! Holy Moly! That's a lot of cookies!!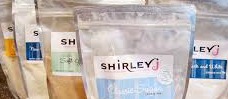 One day while Emalee was at school, I broke down and decided that I would make some sugar cookies and just send the extras to school the next day. Solves my problem right?
I was sad about giving away my luscious…scrumptious…mouth watering cookies…but hey…a girls gotta do what a girls gotta do right?!?
To my UTTER SURPRISE…I open the bag and start to pour it out when I realize with great happiness…IT'S RESEALABLE!!
Holy cookies Batman…now we are cooking with the right stuff!
While the instructions don't say exactly how to cook part of a bag…I totally ran some numbers (IE I pulled out a calculator and bad boyed it up)
I made 6 cookies from the bag and had them waiting on my sweet girl when she got home from school. I then happily sealed my bag and put it away for later!
The cookies were mouth watering and tasted just as good as I expected. Surprisingly they weren't overly sugary or sweet. They were just perfect!
I decided to make a few different types of cookies for our holiday parties and have to say that they were all super simple and EXTREMELY yummy!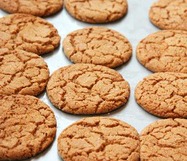 My favorite is most likely the Ginger Molasses…with the New York Black and White not too far behind. When I made my Ginger molasses cookies I decided to use the extra icing from the recipe on the New York Black and White bag on them…OH MY GOSH!! Soooo try this!! It made them totally rock and kept them soft longer!
Now that I have your mouth watering and you are begging for more…I bet you are wondering how you can get your hands on some of your very own right?!?
Well, guess what!
Shirley J Mugging is letting me do not 1 but 2 awesome giveaways for you guys!! Sorry  U.S. Residents Only, no PO Boxes, please.