Disclosure: I got this product as part of an advertorial.
Disclaimer: I was given the products in this post for the purpose of a review. I was not paid in any way to write this review. All opinions are my own.  This post may contain affiliate links that I receive commission or payment from in exchange for referrals. SouthernMessMoms is a participant in the Amazon Services LLC Associates Program, an affiliate advertising program designed to provide a means for sites to earn advertising fees by advertising and linking to Amazon.com.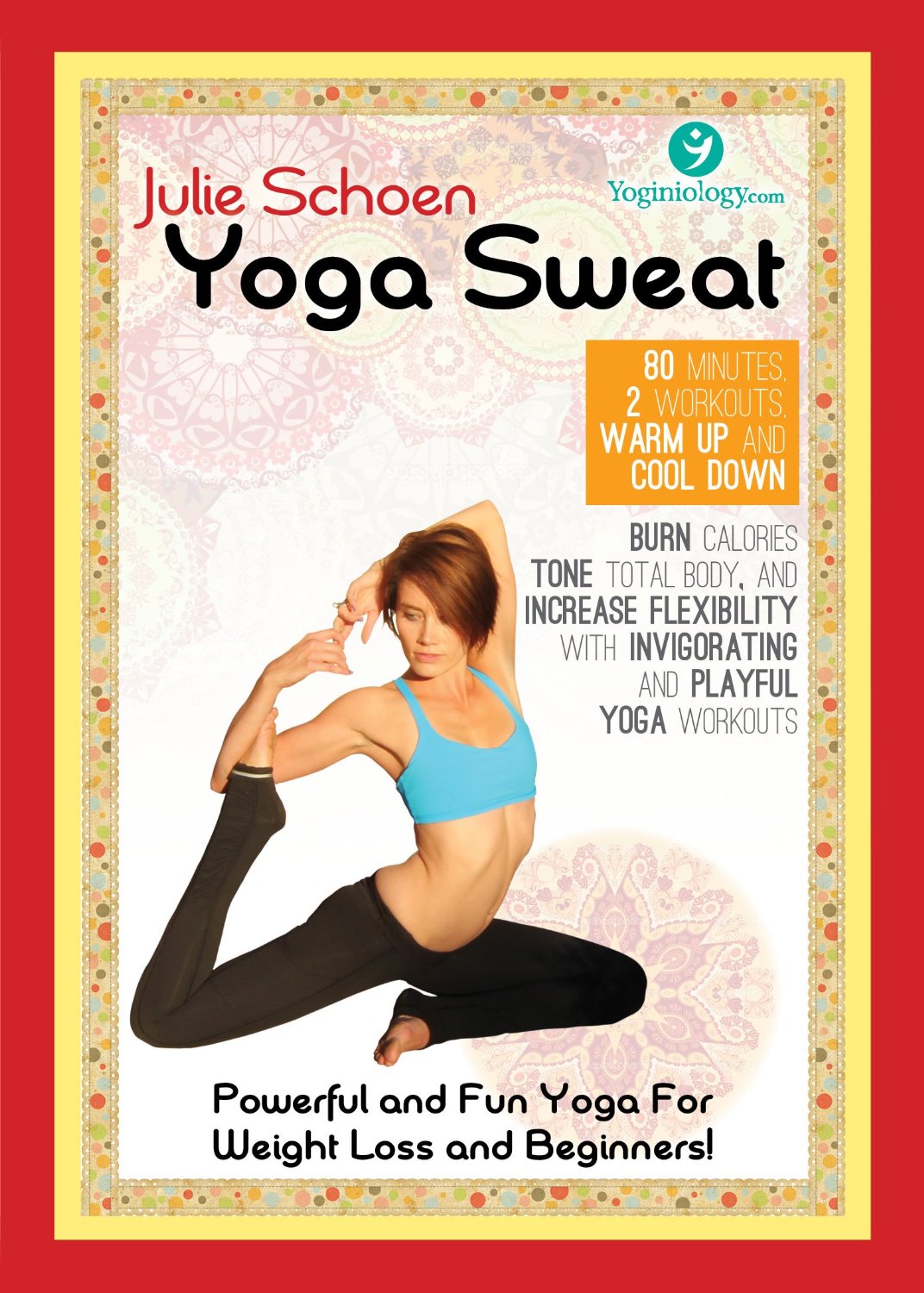 As most of you guys know, I love working out! I do Zumba and all sorts of other fun things. Yoga is definitely a part of my workout routine, so when I got the chance to review the Yoga Sweat DVD I just couldn't say no!
Let's start out with the product description from the company:
"You Have Never Looked And Felt So Good! All thanks to this incredible new yoga workout…
Julie Schoen, yoga trainer, author, and founder of Yoginiology.com, is ready to make you sweat with her all new yoga workout. Traditional yoga poses mixed with her creative flowing style, Julie will show you how effective yoga is for losing weight, toning your body from head to toe, and working out in a fun and effective way.
Yoga Sweat features two 30-minute workouts and a 10-minute warm up and 10-minute cool down. Choose to do the entire 80-minute workout or take 30 minute to focus specifically on target spots like legs, glutes, arms, back, and core. So, are you ready to sweat? Are you ready to lose weight, tone up, and feel better than ever?
Session 1: Focus on burning calories and building heat while flowing through fun and effective yoga poses specifically designed for toning and strengthening legs and glutes while helping you lose weight.
Session 2: Keep the sweat going with a vigorous sequence of yoga poses guaranteed to strengthen arms, back, and core. Challenge yourself with balance moves and tummy toners and be amazed at the results you'll see in just weeks!"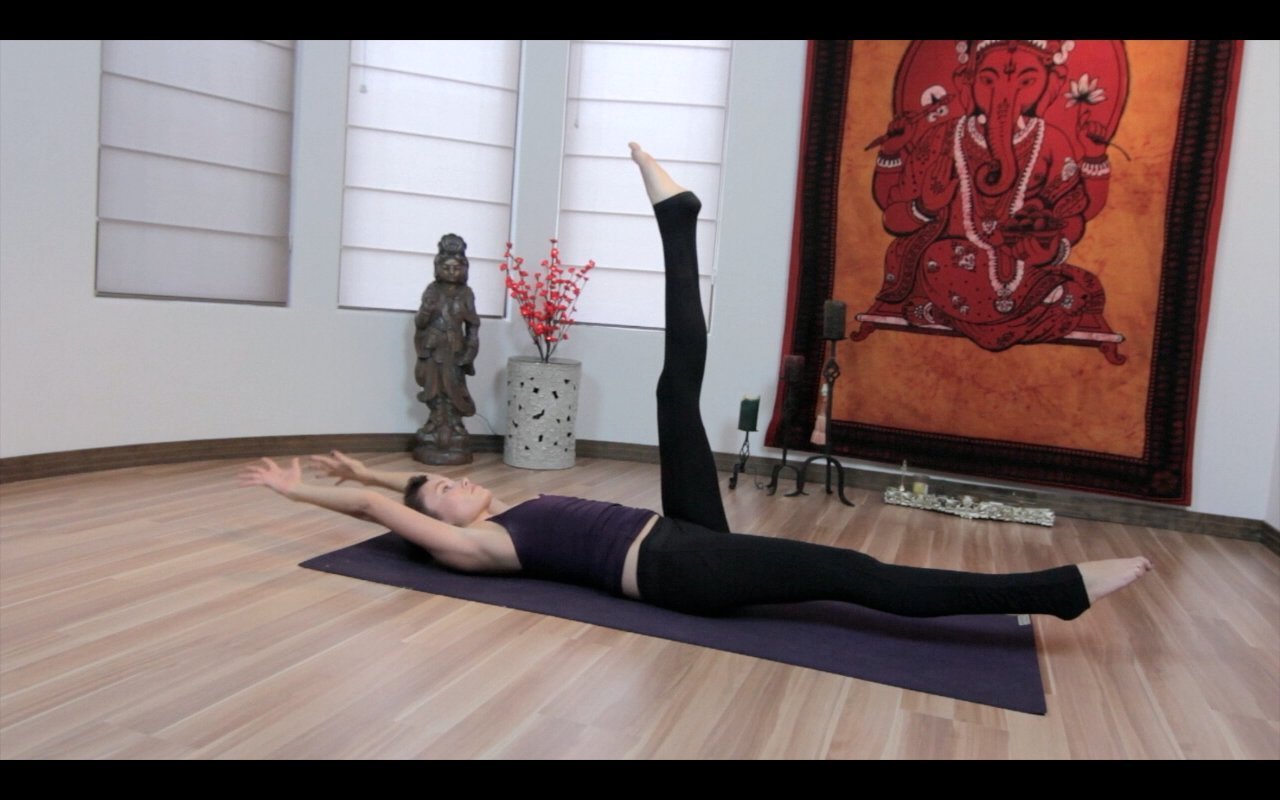 I like to think of myself as relatively in shape.
Am I great? NOPE! Am I even close to athletic…ummm that's a HUGE NOPE!
However, I have yet to get a DVD that I couldn't make it through.
I am not a person that does Yoga on a daily basis and the yoga that I do is apparently for beginners. Which I totally am! I mean seriously…holding some of these moves is just totally out of my league!
The Yoga Sweat DVD  is 80 minutes of Yoga- it has two 30 minute workouts and a warm up and cool down that are 10 minutes each.
That being said….I COULDN'T DO THIS!!
I tried…I gave it my very best shot and attempted on several days and each time I had the same result….me on the ground laughing at myself when I fell during one of the repetitions of: Down Dog into chaturanga into plank into down dog into…well you get the point right?
Most Yoga DVDs are very calmly paced and easy to follow…this one was a bit tough. I can see where you would definitely lose weight…if you can manage to keep up!
This is a very fast paced workout that has you flowing from one pose to another…generally by the time I got myself into the correct pose she was moving on to the next one…
I honestly feel that this is an AMAZING workout…the little bits I was able to do I definitely felt!
However…I think the title makes is seem well actually it says "beginners" and I just don't agree with that. I feel that a beginners workout should be a lot slower and ease you into it.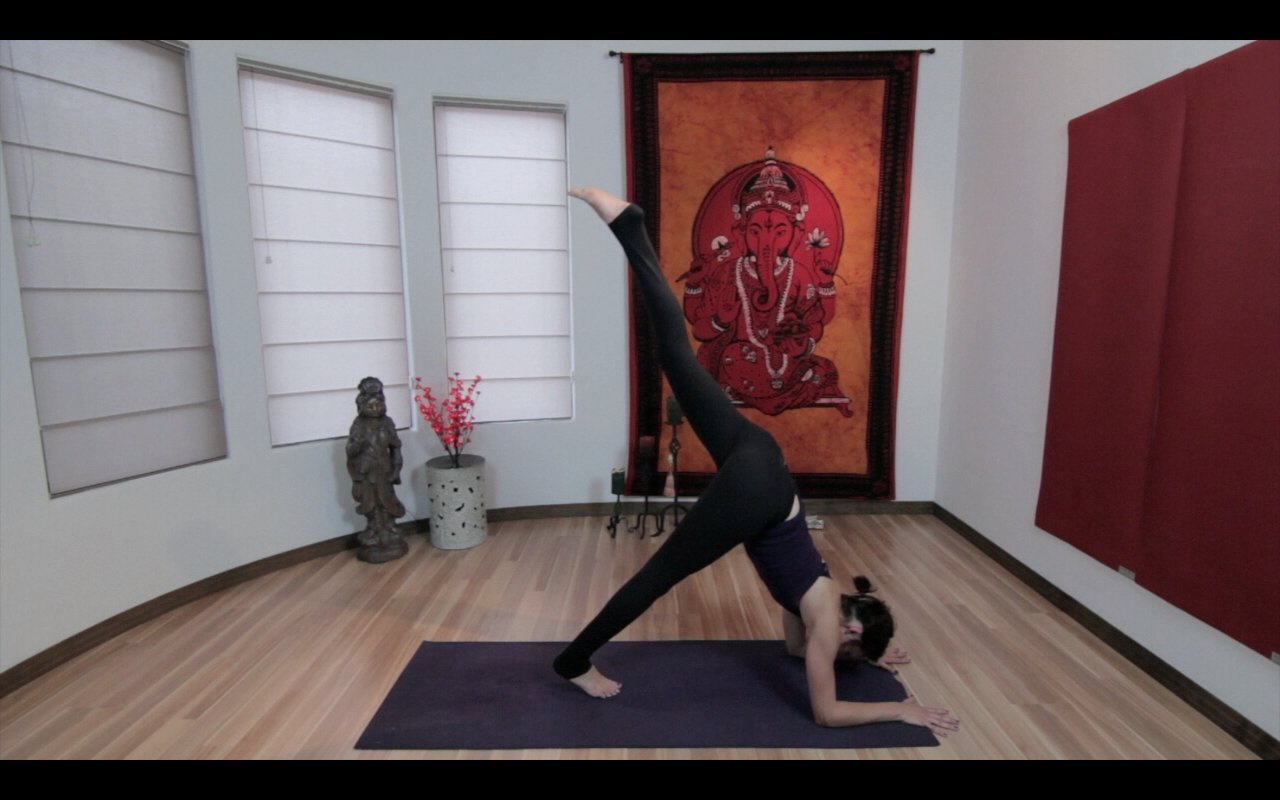 I guess for me Yoga Sweat Yoga DVD for Weight Loss with Julie Schoen – Powerful and Fun Yoga for Weight Loss and Beginners – is just too fast paced, however, if you are a Yoga person and know how to do and hold moves like this then this is definitely the DVD for you!
I received one or more of the products mentioned above for free using Tomoson.com. Regardless, I only recommend products or services I use personally and believe will be good for my readers.