Disclaimer: This post may contain affiliate links that I receive commission or payment from in exchange for referrals. SouthernMessMoms is a participant in the Amazon Services LLC Associates Program, an affiliate advertising program designed to provide a means for sites to earn advertising fees by advertising and linking to Amazon.com.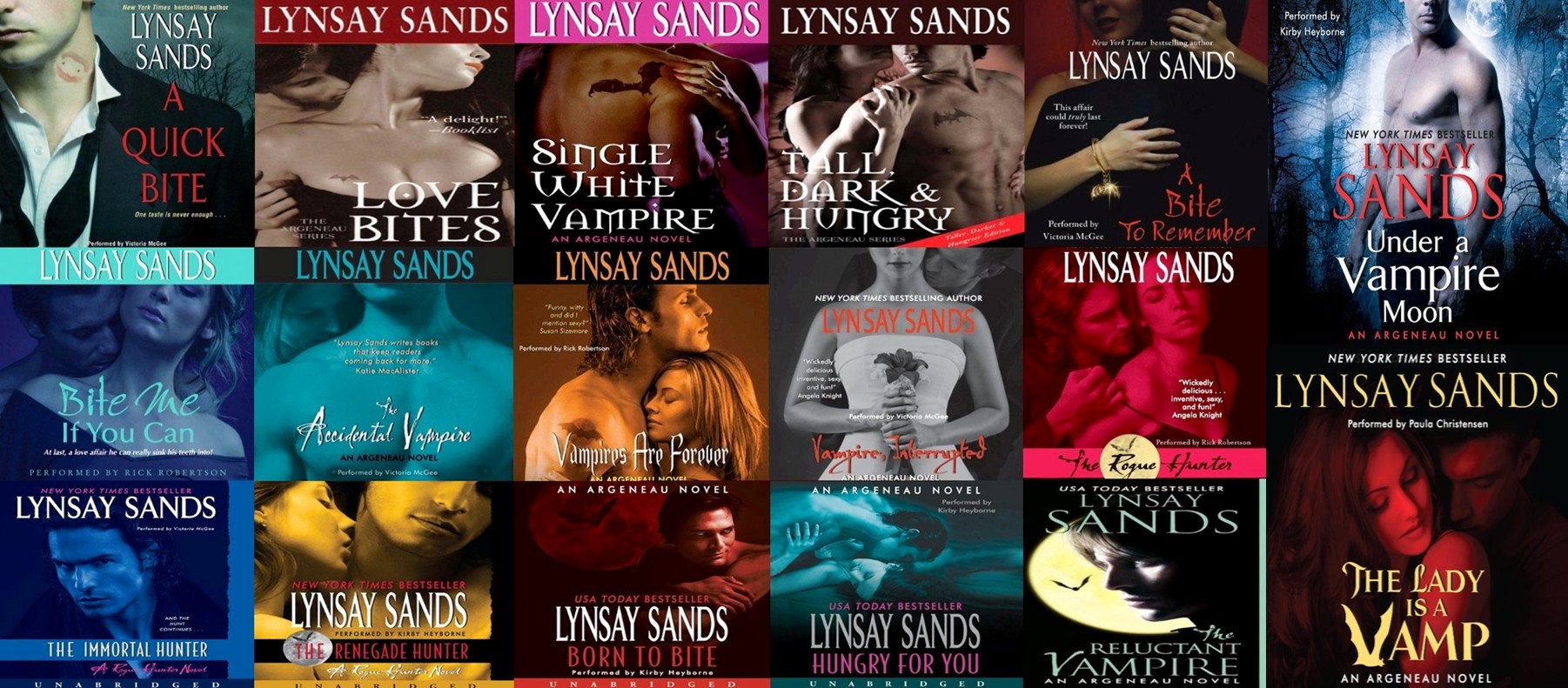 Author: Lynsay Sands
Website: Lynsaysands.net
Genre: Paranormal Romance (a little comedy mixed in as well)
Books currently in the series: 20

The Argeneau Vampires series takes an interesting twist to the traditional vampire story. I love how unique of an idea it is! The vampires, be careful who you say that word to in these books, have several abilities that help them to exist among normal humans. Each book focuses on one couple and how their relationships unfold. I found the first few books to move a little slow, however, if you stick it out it is more than worth it and this problem doesn't exist among her later works. One thing that I really enjoy about this series is that main characters that we come to love in one story will pop back up in others. Also, some of the back ground characters often become main characters later on in the series! Always awesome!
A Quick Bite     Love Bites     Single White Vampire     Tall, Dark & Hungry     A Bite to Remember     Bite Me If You Can     The Accidental Vampire     Vampires Are Forever     Vampire Interrupted     The Rogue Hunter     The Immortal Hunter     The Renegade Hunter     Born To Bite     Hungry For You     The Reluctant Vampire     Under A Vampire Moon     Lady Is A Vamp     Immortal Ever After     The One Lucky Vampire     Vampire Most Wanted
I will continue to read and review this series over time! There are a ton of books in the series and I can't wait to sink my teeth into them!