Woohoo! Tomorrow will make one full week of posting daily…and sharing pictures with you guys!
I hope that you are enjoying it as much as I am!
Fingers crossed that I can find a scroller plugin soon so that all of the images can be in each post…we shall see!
Okay..so on to today's post!
I think I will start off by giving you a little insight into my day.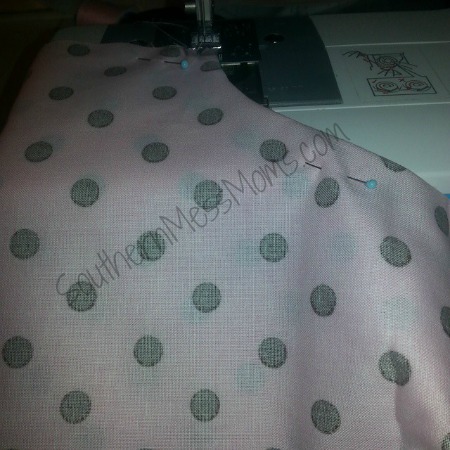 First…I finished Annaliese's Valentine's Day shirt….and then my sewing machine decided that it wanted to go insane and refuse to allow me to sew anymore! Which totally blows! 
I really wanted to knock out the pants for both girls today…oh well maybe tomorrow will go better?
Needless to say, I got a bit frustrated and totally wanted to bang on my sewing machine with a hammer or a blow torch…but I didn't…can't do that until I get my new one in a few weeks!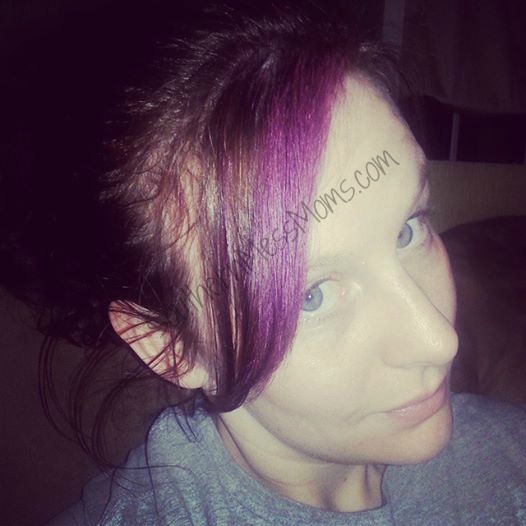 After that, the girls and I decided to go for a walk in our backyard and through our campground!
We had a great time checking out the leaves and random wildlife we ran across…we even got to see Papa and Grandma Jade, which really made the girls happy!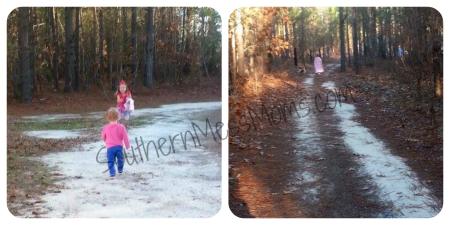 Emalee dressed as a princess super-hero for our walk…I felt that the rainbow blanket cape really added a great touch to the outfit!
Once we got home and the girls were fed and in bed (hehe I rhymed…aren't you proud?), I decided that since I couldn't sew I would play a touch of #Minecraft!
Well…umm..you see what had happened was…
I sat down to play for a few minutes and then looked up and several HOURS had passed by!
Needless to say I decided that it was time to go to bed…and was then promptly blown up by a creeper that somehow managed to find it's way onto a ledge of my castle I had been building…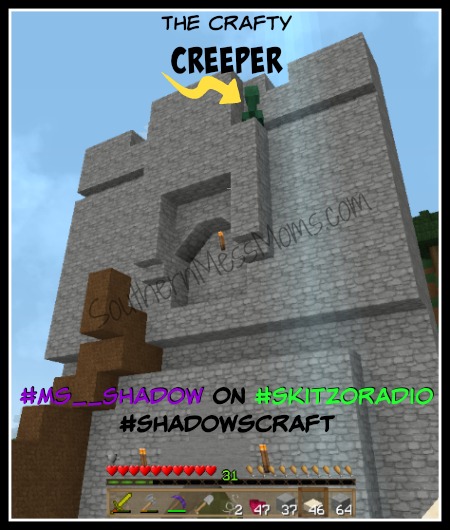 Of course, my computer decided that my dying would be a perfect reason to rage quit…so it took me FOREVER to get back into the game and finish what I wanted to before quitting for the night.
However, I think the front wall of my castle is pretty dang awesome…but I may be a bit biased!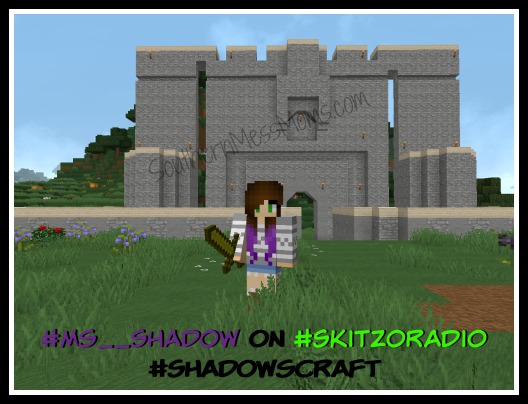 How was your day? Did you/ do anything fun or productive?